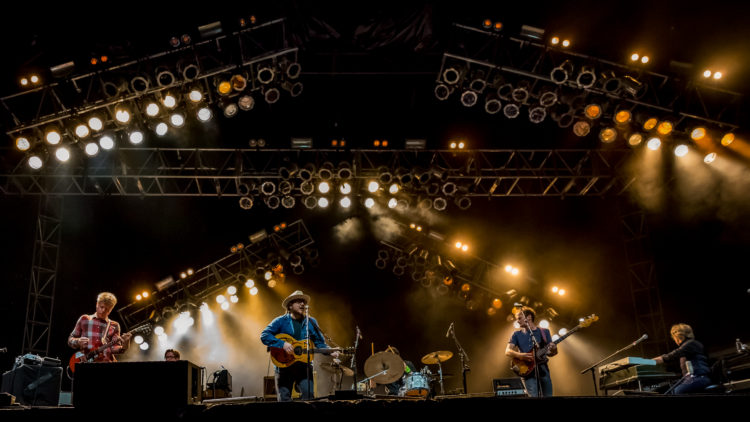 Wilco Wants You to Join Them at Solid Sound for Live Karaoke
Wilco's music festival Solid Sound will be on the grounds of MASS MoCA in North Adams, Massachusetts from, June 28th to the 30th. The lineup features Courtney Barnett, two sets with Tortoise, The Feelies, and many more including two sets with Wilco.
Friday night the band has always tried to do something special with their first performance. Once it was an entire set of audience-selected covers. Recently they played the whole double album Being There, and for an encore, they played Yankee Hotel Foxtrot.
This year the boys are having a contest for five to ten lucky winners to have a chance to perform with Wilco as their backing band.
Jeff Tweedy stated, "Ever wish karaoke bars had more Wilco? Do they have any? I don't really know. But I do know that they don't have enough songs about existential dread and self-loathing," said Jeff Tweedy in a statement. "Sound fun? Please join us onstage so we can get Solid Sound 2019 started with some outsourced belters from the Wilco songbook. Let's do this!"
To enter the contest, all you have to do is share a video on Instagram or YouTube with the hashtag #WilcoKaraoke of yourself performing a song that you wish to play with Wilco. Winners will perform one song with the band, get a meet and greet and rehearsal with the group, two 3-day passes to Solid Sound 2019, and an official festival artist gift bag.