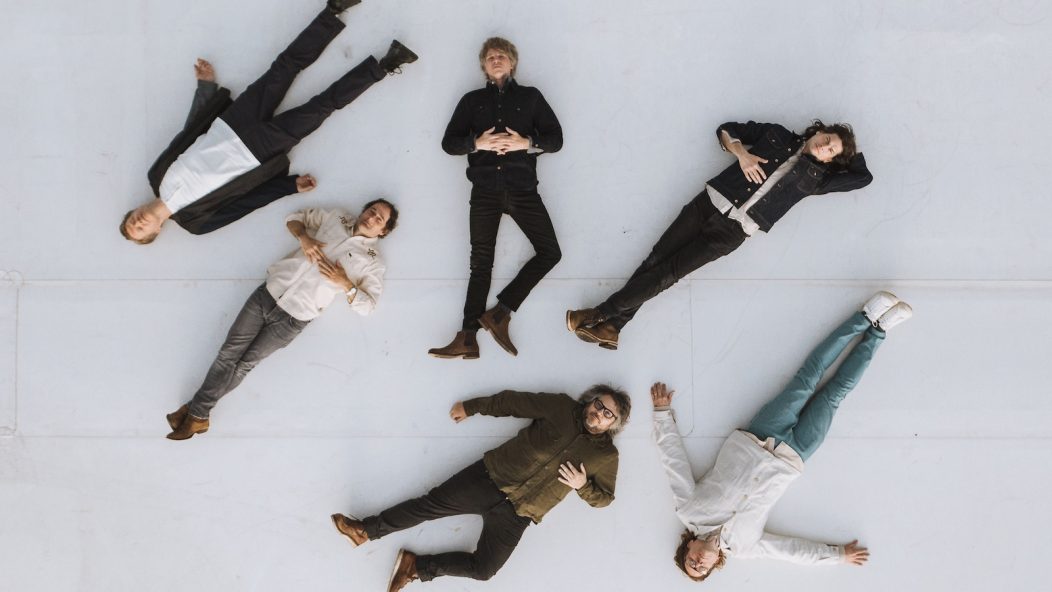 Wilco Unveils New Album Cousin with Lead Single "Evicted"
Wilco has announced their upcoming album Cousin, featuring the lead single "Evicted," set to release on September 29 via dBpm. This album marks a significant moment for the band, as it's the first time they've worked with an outside producer since "Sky Blue Sky." Cate Le Bon largely produced the album, and her collaboration with Wilco started after she met the band at their Solid Sound Festival in 2019. Frontman Jeff Tweedy invited her to the band's Chicago studio, the Loft, in 2022 to begin working on "Cousin."
Regarding the collaboration, Cate Le Bon expressed her admiration for Wilco's versatility and authenticity. She praised their ability to embrace different genres and musical styles while maintaining consistent authenticity throughout their work.
Before the album's release, Wilco is set to embark on an exciting tour in Europe and the United Kingdom during August and September. They will return to the United States for tour dates in September and October, accompanied by My Brightest Diamond and Nina Nastasia. Jeff Tweedy recently concluded a successful set of solo dates as well.
The complete track list, album art, and "Evicted" are below.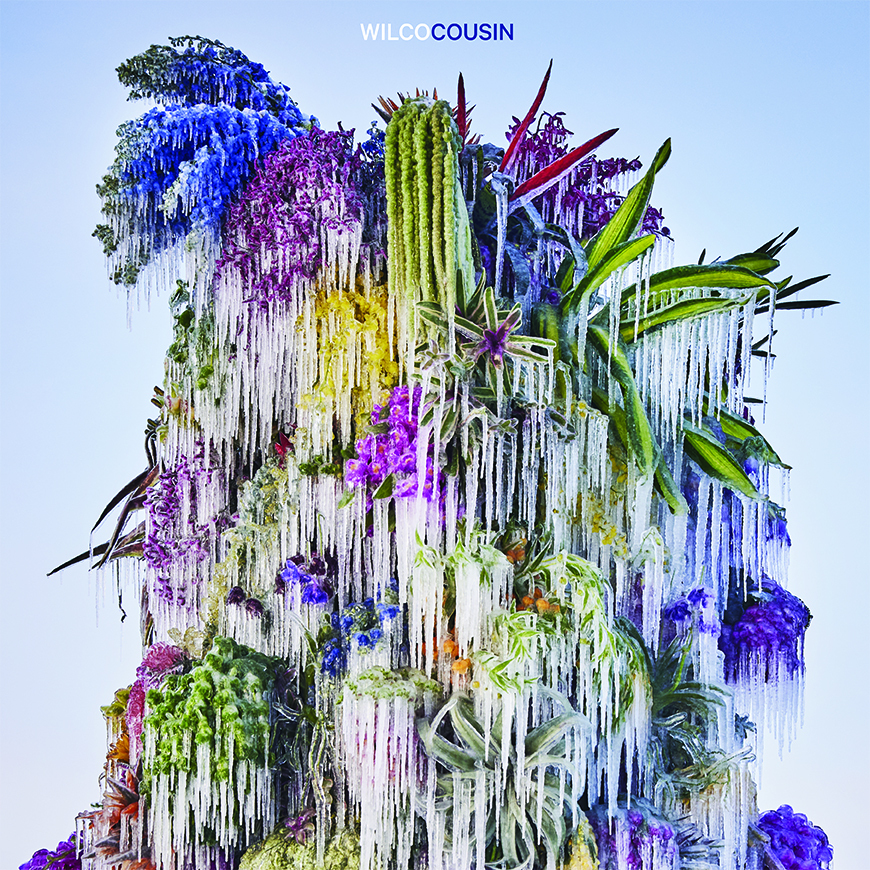 Cousin:
1. Infinite Surprise
2. Ten Dead
3. Levee
4. Evicted
5. Sunlight Ends
6. A Bowl And A Pudding
7. Cousin
8. Pittsburgh
9. Soldier Child
10. Meant To Be
Wilco – 2023 Tour Dates:
Thu. Aug. 10 – Cochran, BE @ Lokerse Feesten
Sat. Aug. 12 – Aranda de Duero, ES @ Sonorama Festival
Mon. Aug. 14 – St. Feliu de Guíxols, ES @ Festival Porta Ferrada $ Wed. Aug. 16 – Marbella, ES @ Starlite Marbella
Thu. Aug. 17 – Alicante, ES @ Plaza de Toros
Sat. Aug. 19 – Portugal, ES @ Paredes de Coura Festival
Sun. Aug. 20 – Vigo, ES @ Espazos Festival
Tue. Aug. 22 – Ramonville St. Agne, FR @ Le Bikini
Thu. Aug. 24 – San Mauro Pascoli, IT @ Acieloaperto Festival
Fri. Aug. 25 – Turin, IT @ TOdays Festival
Sun. Aug. 27 – Utrecht, NL @ TivoliVredenburg [SOLD OUT]
Mon. Aug. 28 – Utecht, NL @ TivoliVredenburg
Wed. Aug. 30 – London, UK @ 02 Forum Kentish Town [SOLD OUT]
Thu. Aug. 31 – Wiltshire, UK @ End of the Road Festival
Sat. Sep. 2 – Edinburgh, UK @ Usher Hall
Sun. Sep. 3 – Birmingham, UK @ Moseley Folk Festival
Tue. Sep. 5 – Manchester, UK @ The Bridgewater Hall
Wed. Sep. 6 – Belfast, UK @ Mandela Hall
Fri. Sep. 8 – Dublin, IE @ 3Olympia Theatre [SOLD OUT]
Sat. Sep. 9 – Cork, IE @ Cork Opera House
Mon. Sep. 25 – Wichita, KS @ Wave
Tue. Sep. 26 – Tulsa, OK @ Cain's Ballroom
Thu. Sep. 28 – Dallas, TX @ South Side Ballroom
Fri. Sep. 29 – Austin, TX @ Moody Amphitheater @ Waterloo Park
Sun. Oct. 1 – Albuquerque, NM @ Kiva Auditorium
Tue. Oct. 3 – Scottsdale, AZ @ Scottsdale Civic Center East Bowl Stage
Wed. Oct. 4 – Los Angeles, CA @ The Theatre at Ace Hotel
Thu. Oct. 5 – Los Angeles, CA @ The Theatre at Ace Hotel
Fri. Oct. 6 – Los Angeles, CA @ The Theatre at Ace Hotel
Sun. Oct. 8 – Monterey, CA @ Rebels & Renegades Festival
Wed. Oct. 11 – Los Angeles, CA @ The Bellwether
Fri. Oct. 13 – Santa Barbara, CA @ Arlington Theatre
Sat. Oct. 14 – Berkeley, CA @ Greek Theatre
Mon. Oct. 16 – Portland, OR @ Keller Auditorium
Tue. Oct. 17 – Seattle, WA @ Paramount Theatre
Wed. Oct. 18 – Seattle, WA @ Paramount Theatre
Fri. Oct. 20 – Salt Lake City, UT @ Eccles Theater
Sun. Oct. 22 – Denver, CO @ Mission Ballroom
Mon. Oct. 23 – Omaha, NE @ The Astro Theater
Wed. Oct. 25 – Kansas City, MO @ Midland Theatre
Thu. Oct. 26 – St. Louis, MO @ Stifel Theatre
Fri. Oct. 27 – Bentonville, AR @ The Momentary
Sat. Dec. 2 – Wed. Dec. 6 – Riviera Maya, MX @ Sky Blue Sky (Hard Rock Hotel)