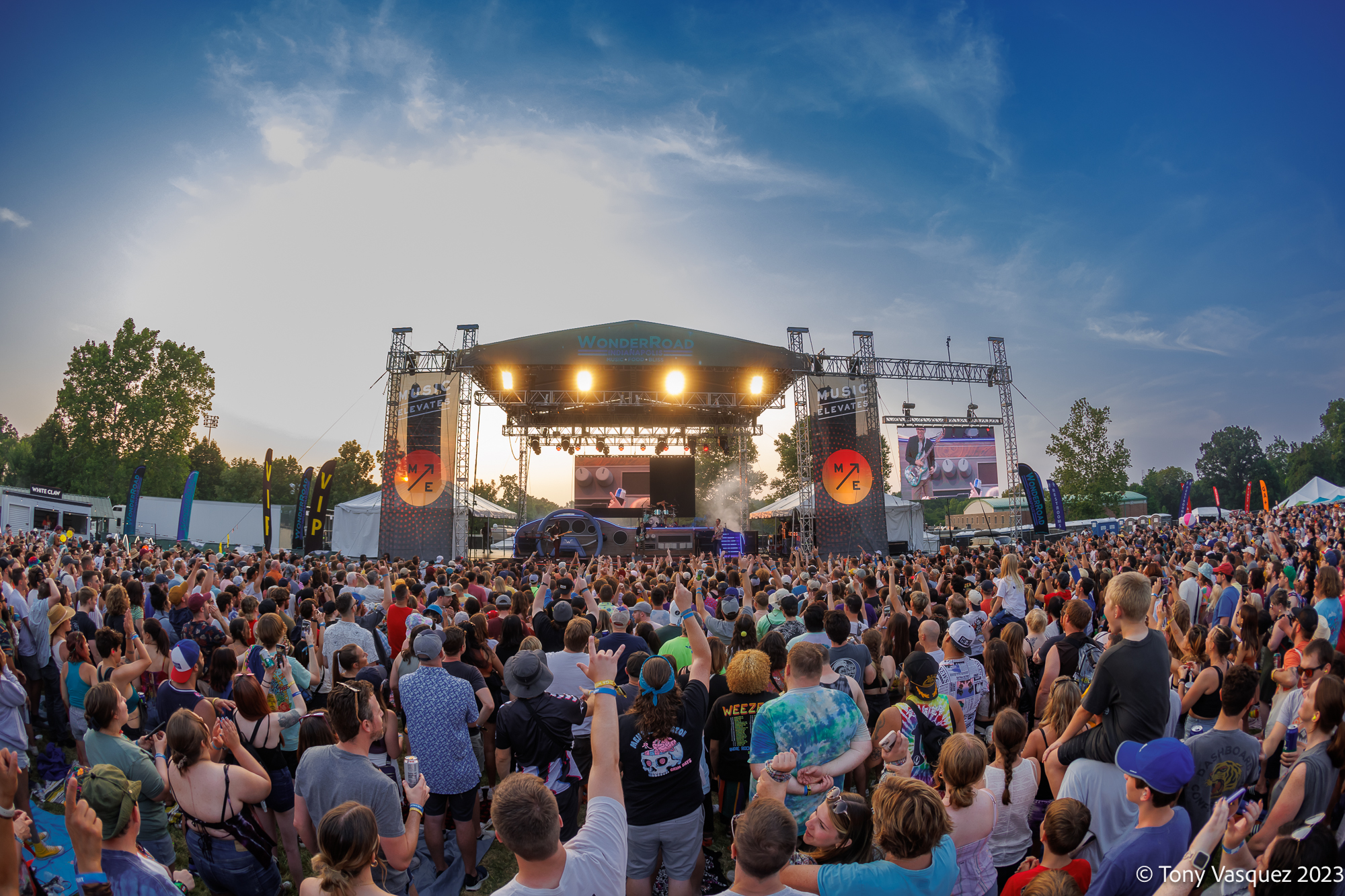 Weezer and Marcus King Shine Bright at WonderRoad Music Festival
WonderRoad
Garfield Park
Indianapolis, IN
June 17-18, 2023
Photo Gallery: WonderRoad 2023
Photos by: Tony Vasquez
The WonderRoad Music Festival returned for its second edition in Garfield Park in Indianapolis, IN, on June 17-18, 2023. Building on the success of its debut in 2022, WonderRoad showcased over 25 acts across three stages, creating a vibrant and inclusive outdoor music event.
The 2023 lineup featured seasoned rock bands at the helm, with Weezer headlining on Saturday and Jason Isbell and the 400 Unit headlining on Sunday. Weezer's electrifying set had the crowd singing along to their hit-packed setlist. In comparison, Jason Isbell and the 400 Unit sleepy headlining performance was outshined by a passionate set from Marcus King.
On Saturday, some standout sets included the high-energy performance by Coin, and the Local Natives' symphonic tones caught the attention of my ear. Of course, the highly anticipated Weezer closing set did not disappoint.
Marcus King's powerful southern rock performance mesmerized the Father's Day Sunday crowd, while Tegan and Sara's mid-day set blended some audience favorites with new tunes. Of course, the set was filled with their trademark humorous banter. Meg Myers's raw and emotionally charged presence on the stage was captivating. Sunday also featured crowd engagement as a highlight, as artists like Andrew McMahon in the Wilderness and Michael Franti ventured into the audience, bringing an extra touch of intimacy to their performances.
In summary, despite some audio technical difficulties on both the main stages, the 2023 WonderRoad Music Festival offered a blend of musical talent and food over the Father's Day weekend. The festival's laid-back ambiance and great location have me looking forward to the next edition.