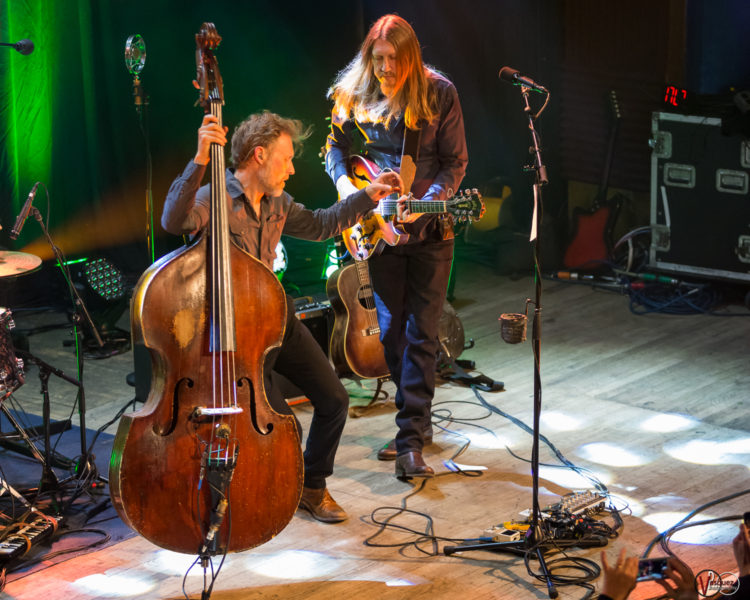 The Wood Brothers
Special guest Nicki Bluhm
Vogue Theatre
Indianapolis, IN
April 19, 2018
Written review by: Zen Wild
Photos by: Tony Vasquez of Vasquez Photography
Photo gallery:  The Wood Brothers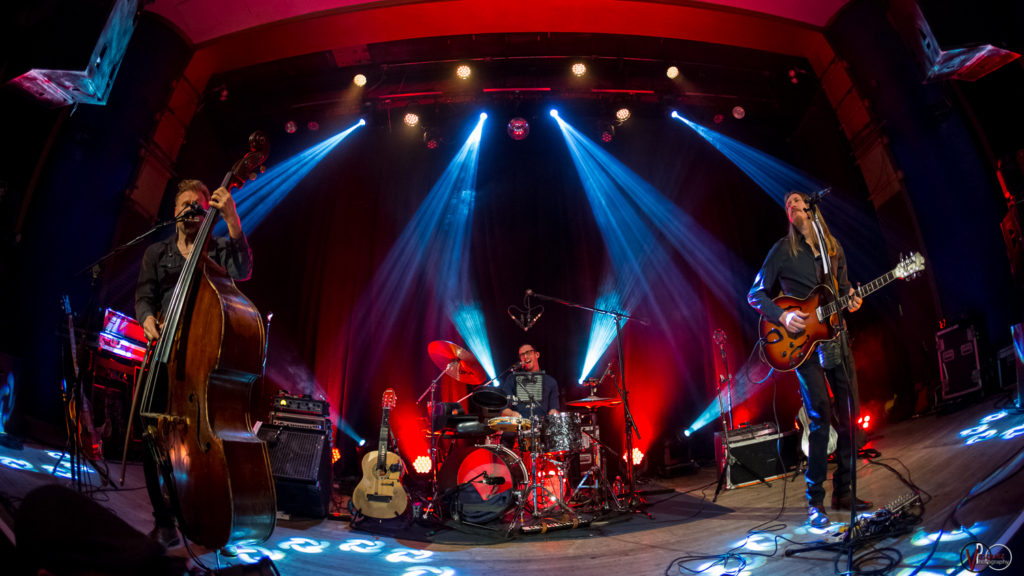 Five. That's the number of times, including tonight's show, that I've seen The Wood Brothers perform over the last three years. I've only left semi-disappointed once, and that had nothing to do with what the band played, but rather what they didn't play. It was more a matter of time. Their set was too short, and I found that once they were finished, I wanted more. That was last summer, when they opened for Tedeschi Trucks Band at The Lawn at White River, in Indianapolis, and their set was only 45 minutes or so. It was hardly enough time to truly enjoy what the band had to offer. With the depth of talent and showmanship that they bring to the table, they deserve to be headliners every time. That show at White River is the only time that I've seen them when they haven't been the headliner. They were headlining tonight, again, at The Vogue, which is the first venue where I witnessed their musical splendor. It's an excellent venue, and I love catching shows there.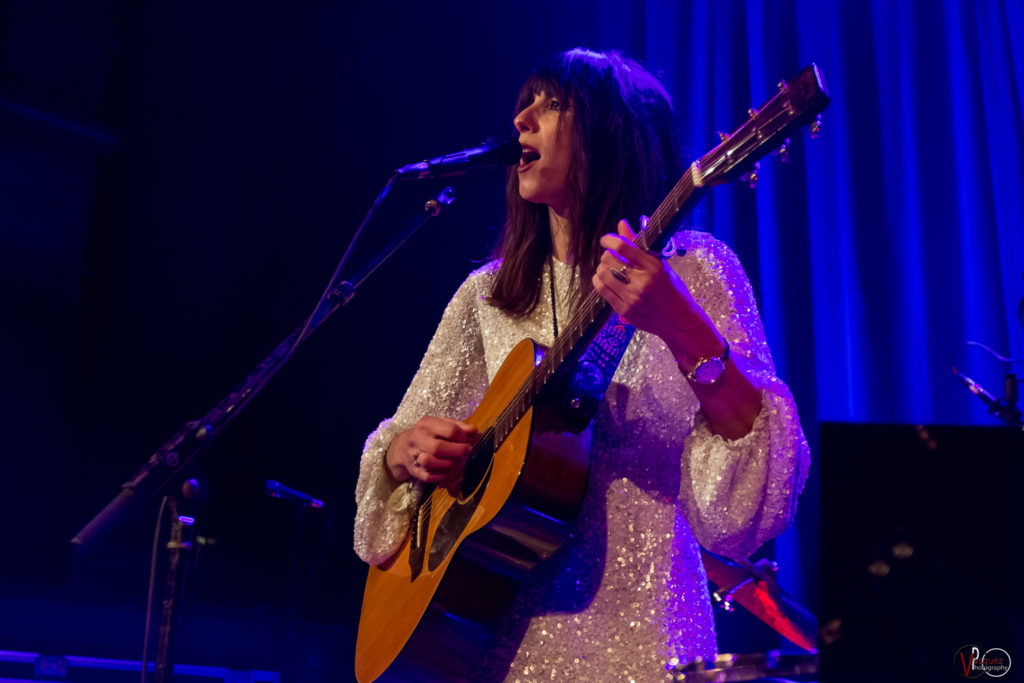 I do feel that I should give mention of Nicki Bluhm, who opened for The Wood Brothers, tonight, without her band, The Gramblers, and put on an excellent solo acoustic set. She played some tracks off of her upcoming album, that got me excited and made me want to pick up a copy once it's available, and one of the highlights of her set had to be a vocally blistering cover of "I Second That Emotion," from Smokey Robinson & The Miracles. I'd never seen her in person, before, so I don't know what the experience might be like when she has her full band with her, but I was not disappointed with her set in the slightest.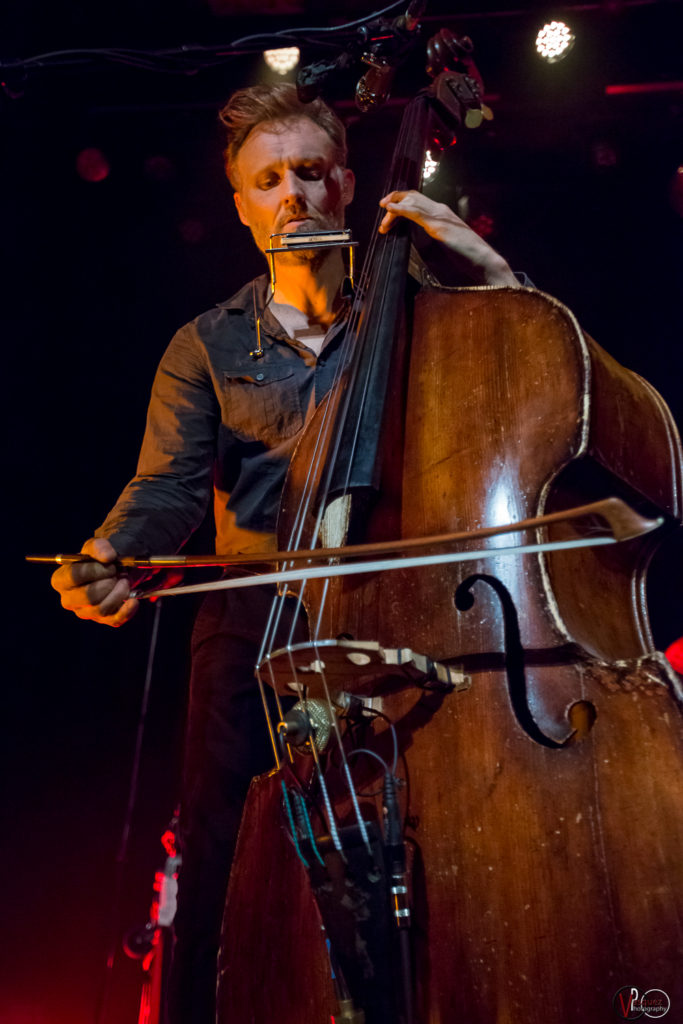 On to The Wood Brothers. Chris, Oliver, and Jano Rix opened with a personal favorite track of mine, "Postcards From Hell," as the lights were kept low, with red spotlights illuminating the stage, giving the stage a hellish visage, and they followed closely on that track's heels with an earnestly performed rendition of "Spirit." They were setting the tone for an amazing musical night, with a mix of songs that was spot on. I found myself dancing and dancing, again and again, whether it was to tracks off of their newest album, such as "One Drop of Truth," "Laughin' or Crying," and "Happiness Jones," or older tracks like "Tried and Tempted," which was performed in heated fashion, "Keep Me Around," or "I Got Loaded." Every track the band performed was incredible. They seem to have grown closer as musicians as the years have passed, and the tight jams that erupted from the three of them tonight were jaw-dropping at points, especially the extended intro into "Luckiest Man," and a soulful, funky performance of "Where My Baby Might Be," in which Chris and Oliver were playing dueling slide on their respective instruments (electric bass and electric guitar) which rolled right into a high-energy cover of Tom Petty's song, "You Wreck Me." I don't know how long that jam lasted. It was probably 10 – 15 minutes, but it was one of the moments you hoped would just keep going and going. It was amazing. I am a witness.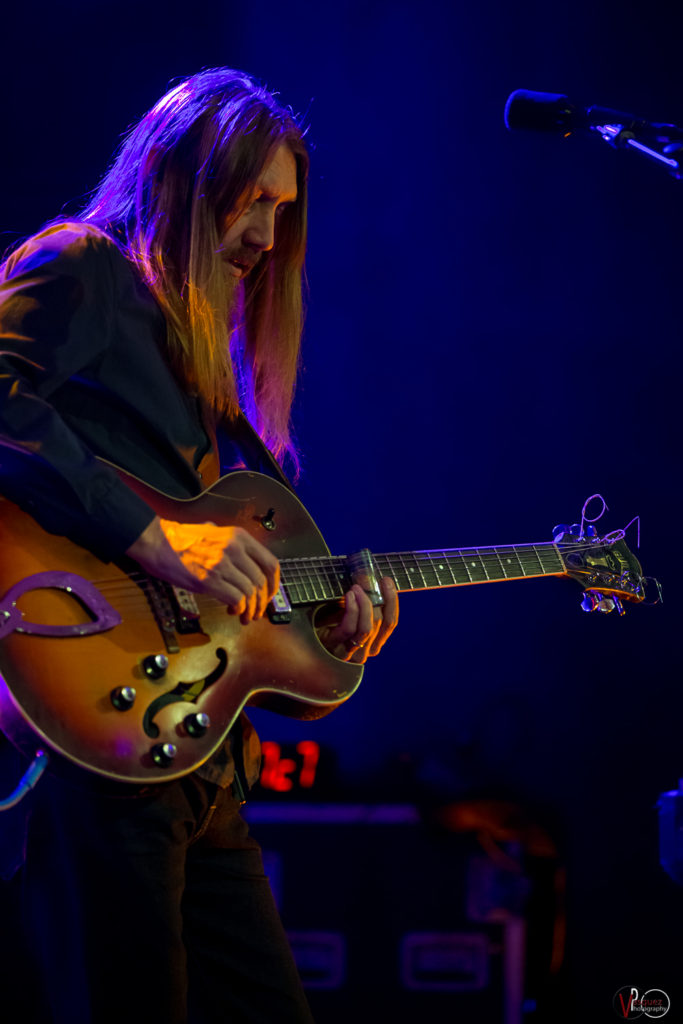 Obviously, Chris Wood is an amazing bassist, and I believe he gets due credit, but with someone like Derek Trucks out there, Oliver Wood probably doesn't get as much credit as he should as a slide guitarist. He's an incredible talent and that jam that happened during "Where My Baby Might Be," before the band transitioned into "You Wreck Me" is proper evidence. Oliver can get down with the best of them. As the band left the stage, initially, after finishing their set, I knew that there would have to be an encore. The crowd hadn't receded, and the people were still cheering, stamping their feet, and clapping. It ended up only being a single-song encore, but it was worth three or more songs performed by some other bands. "Honey Jar" was performed with an intensity I hadn't seen before, and it seemed as if the band stepped up the tempo just a bit. Oliver's solo on the track was breathtaking. As I said, he deserves more credit than I think he gets.
Once the final notes were struck, I was thinking how I couldn't wait until I got another chance to catch The Wood Brothers again, and I was singing lyrics from "Honey Jar" softly to myself on the drive home. See The Wood Brothers as soon as you can. The way they're playing right now, the next time you get a chance, it might be at a much bigger venue with ticket prices to match. Don't miss out!