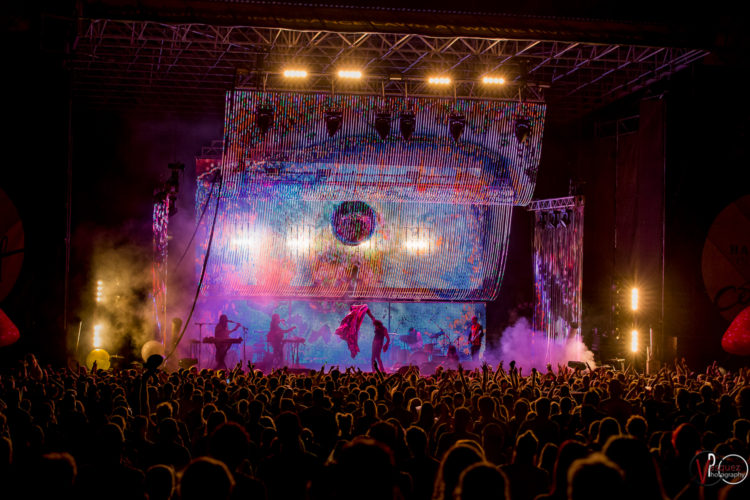 The Flaming Lips with Mac
with Mac DeMarco, Chappo
September 19, 2017
Farm Bureau Insurance Lawn at White River State Park.
Indianapolis, IN
Photos by Tony Vasquez of Vasquez Photography
Photo galleries: The Flaming Lips, Mac DeMarco, Chappo
Setlist: Also Sprach Zarathustra (Richard Strauss cover), Race for the Prize, Yoshimi Battles the Pink Robots, Pt.1, There Should Be Unicorns, Pompeii Am Götterdämmerung, The Yeah Yeah Yeah Song, How??, Space Oddity (David Bowie cover), Are You A Hypnotist??, A Spoonful Weighs A Ton, Do You Realize??
Encore: Do You Realize??