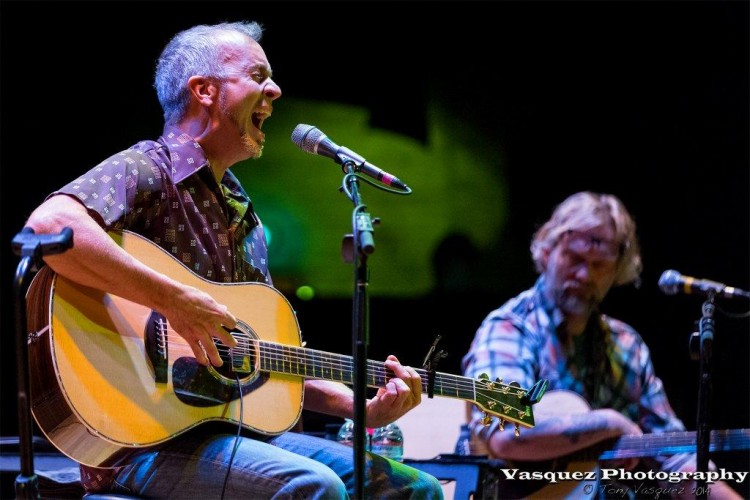 Southern Soul Assembly Tour, Taft Theatre, Cincinnati, OH, March 19, 2014
Southern Soul Assembly Tour
Taft Theatre–Cincinnati, OH–March 19, 2014
Written by: Zen Wild
Photos by: Tony Vasquez
Gallery Link:  http://jamsplus.smugmug.com/TonyVasquezPhotography/The-Southern-Soul-Assembly/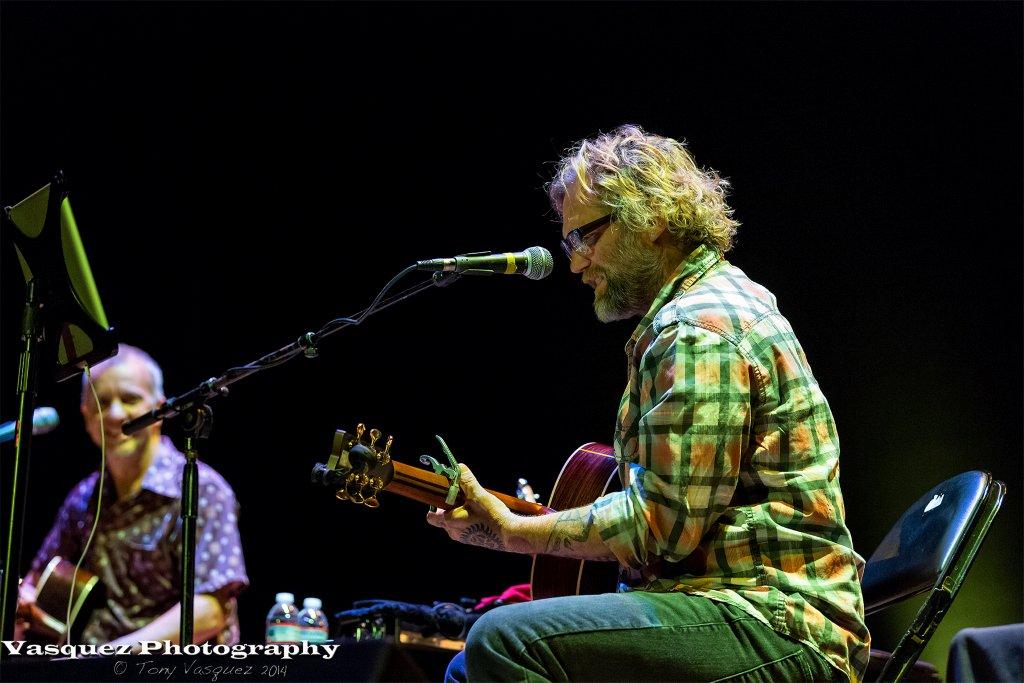 Southern Soul Assembly is such a fitting name for the current tour featuring songwriters Marc Broussard, Anders Osborne, Luther Dickinson, and JJ Grey.  Every member brings to the table buckets and buckets of soul, all with a bit of southern twang.  When we arrive at the Taft Theatre in Cincinnati to watch their performance, there are many others surrounding us who have obviously come to appreciate these things as well.  While the show isn't sold out, unless some people have simply chosen not to appear, it is very packed, especially near the front of the theatre, where fans have filled the seats closest to the stage in an effort to be as near to the performers as possible.  The sound system carries the voices of the musicians and their instruments throughout the building, but there is no substitute for being right up front, listening to them as they banter back and forth, telling stories, and endearing themselves to the audience with a bit of Southern charm and hospitality.  There is no opening band and there doesn't need to be.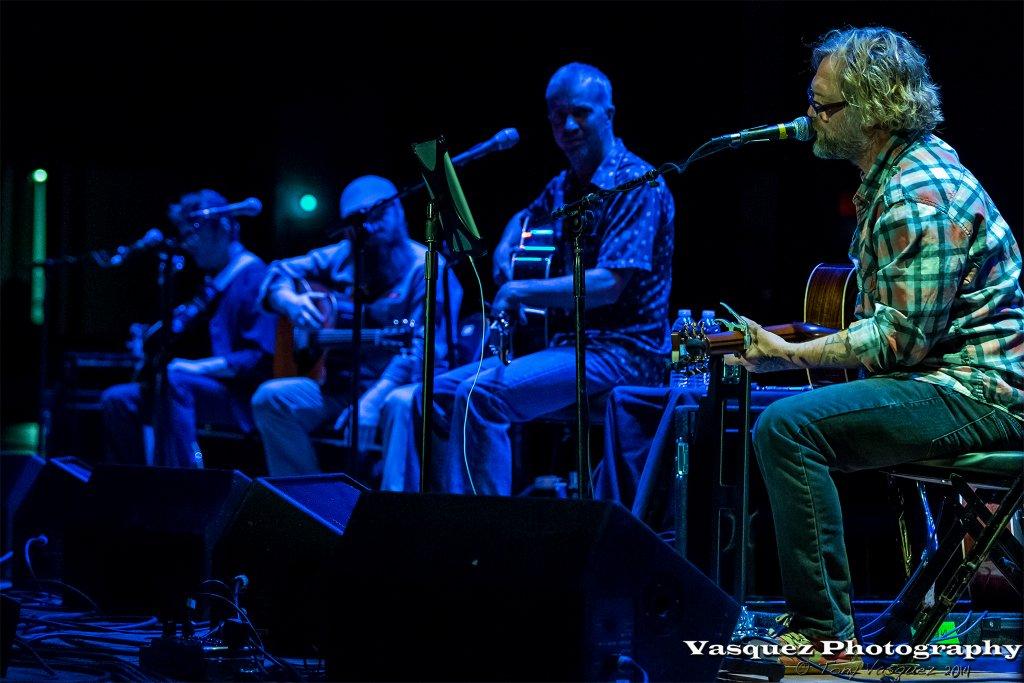 From the moment the musicians walk on to the stage, the applause and shouts of appreciation start.  Undoubtedly, some members of the audience have come here being fans of specific performers, without being well-versed in the musical catalogs of some of the other artists; but I'm sure that by the end of the show, everyone was eager to fully delve into each musician's repertoire.
Marc Broussard starts the rotation off with a song, "Evangeline Rose," written for his eldest daughter.  It's a beautifully sweet little tune.  JJ Grey follows him with the song, "Brighter Days," off his album of the same name.  When he finishes, and people
are showing their appreciation, he mentions how he was the last one to sign on to the tour and how glad he was that he did so.  "Every one of these boys up here can sing," he says.  It's about as true as a statement could be.
Anders Osborne's first song of the night is "Me and Lola," a melancholy love song, that I personally think is amazing.  His voice, loaded with emotion, sends the lyrics soaring throughout the auditorium.  When Luther Dickinson gets his first turn to showcase his talents, he plays "Karmic Debt," a song off his album Rock 'n Roll Blues, and he tears through it, everyone in the audience bearing witness to his particularly nasty ability with the slide.  It's an incredible talent that he'll display all evening, often joining in on the other musicians' songs.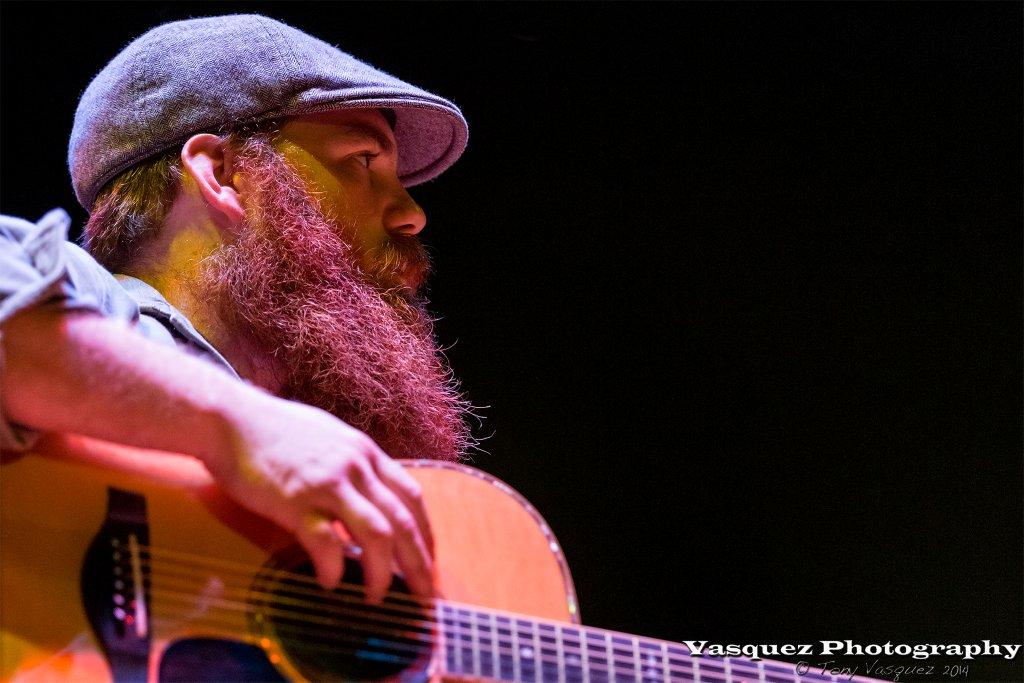 With the rotation established, the artists continue to play songs for the duration of the roughly two-hour set, cutting up and telling jokes and stories in between.  JJ Grey introduces a new song, "Tic Tac Toe," which he says will probably be on his new record with his band, Mofro.  All of the other musicians on stage join in on this one, with Luther playing the electric bass and Marc and Anders on guitars.  It is the first song that we'll hear in which everyone on stage is getting in on the action.
Anders Osborne plays "Peace" afterwards, the title track off his newest album, and again we see all the artists join in.  This song is just heart-rending, and Anders' delivery is absolutely incredible.  While he certainly isn't the only wonderful songwriter on stage, his ability to write melodies that fit alongside his revealing, storytelling lyrics is simply first-class.
Marc follows up a bit later with a soft love song, "Send Me a Sign," and as he sings, his voice is like silk.  That man's vocal range is staggering.  After JJ plays the title track off his latest album, This River, Anders graces us with another astonishing song, "Boxes, Bills, and Pain," a deep, soulful blues number.  He tells the others on stage, "This song only got one chord, boy, y'all can jam as much as you want!"  They do.  Again, everyone takes part, with Marc picking up the bass, and JJ whipping out his harmonica, while Luther, once more, plays some scintillating lines on slide guitar.  The song lasts for 10 minutes, at least, and as it finishes I know that I would be perfectly content if it lasted another 10 minutes.  I love to hear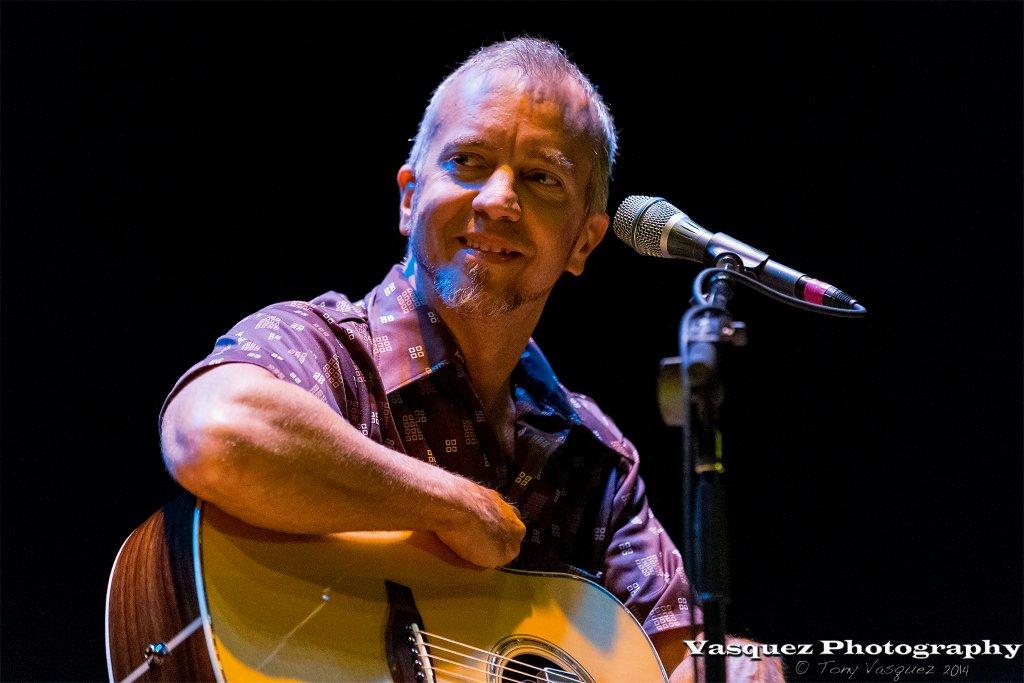 musicians jamming on the blues, taking a short song and stretching it out.
Luther follows this with another blues tune, "Yard Man," also off his album, Rock 'n Roll Blues.  He and Marc tell stories about how Luther hates to cut grass and would rather pay someone to do it, while Marc loves to ride the mower out in the Southern sunshine.  The audience is bursting with laughter and this is truly part of what makes this current tour so enjoyable: the ability of the musicians not only to write and perform songs, but their ability to tell stories and make the concert a personal experience.  This is something that goes on throughout the night.
Finally, when the artists decide that the set is over, after another 10-minute jam, this time on JJ's song, "On Fire," from the JJ Grey and Mofro album, Orange Blossoms, they get up and walk off stage, but applause and shouts of approval are enough to bring them back for a 2-song encore.  JJ and Marc close the show with a couple of their songs, Marc playing "Lonely Night in Georgia," which features some impressive solos by Anders, and then JJ finishing with "Lochloosa."  From start to finish, the concert has lasted right at 2 hours, and I'm sure that everyone would agree that they could have listened for another couple of hours without any issue, but unfortunately all good things must end, as pleasant as they might be.  There's always the next city.  There's always the next show.  To anyone who hasn't made a point to purchase a ticket for the Southern Soul Assembly's next show in the next city, all I can say is, make it a point to do so.  It will be money and time well spent.