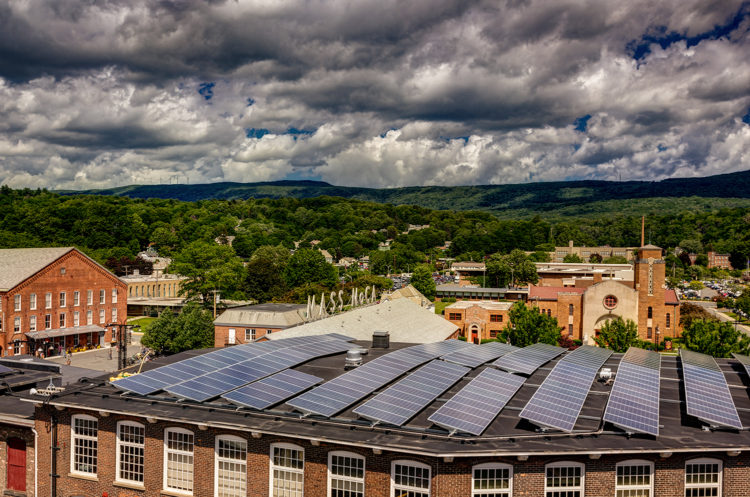 Solid Sound Festival 2019
June 28-30
MASS MoCA
North Adams, Massachusetts
Wilco is back in the picturesque hills of North Adams, Massachusetts at MASS MoCA this weekend to kick off their sixth Solid Sound Festival. The biannual festival will be a welcoming celebration for their fans after taking a prolonged hiatus from touring.
The grounds of MASS MoCA will feature artwork from Annie Lennox, Anselm Kiefer, Rafa Esparza, Sol LeWitt, Laurie Anderson, Robert Rauschenberg, and others.
The weekends' lineup and festivities, which will be headlined by Wilco on two nights, will also be curated by the band. Friday night sets in the past have had themes including an all cover set, and in 2017 the band performed the double album Being There, which was voted on by the fans, in its entirety. The group followed the performance by playing 2001 classic Yankee Hotel Foxtrot front to back as an encore.
This year some lucky fans who submitted to the band's karaoke contest will join the group on stage to sing along of course to Wilco songs. Jeff Tweedy, the frontman for Wilco, mentioned in an interview with Rolling Stone's Simon Vozicl-Levinson that Saturday night set may showcase a new song or two.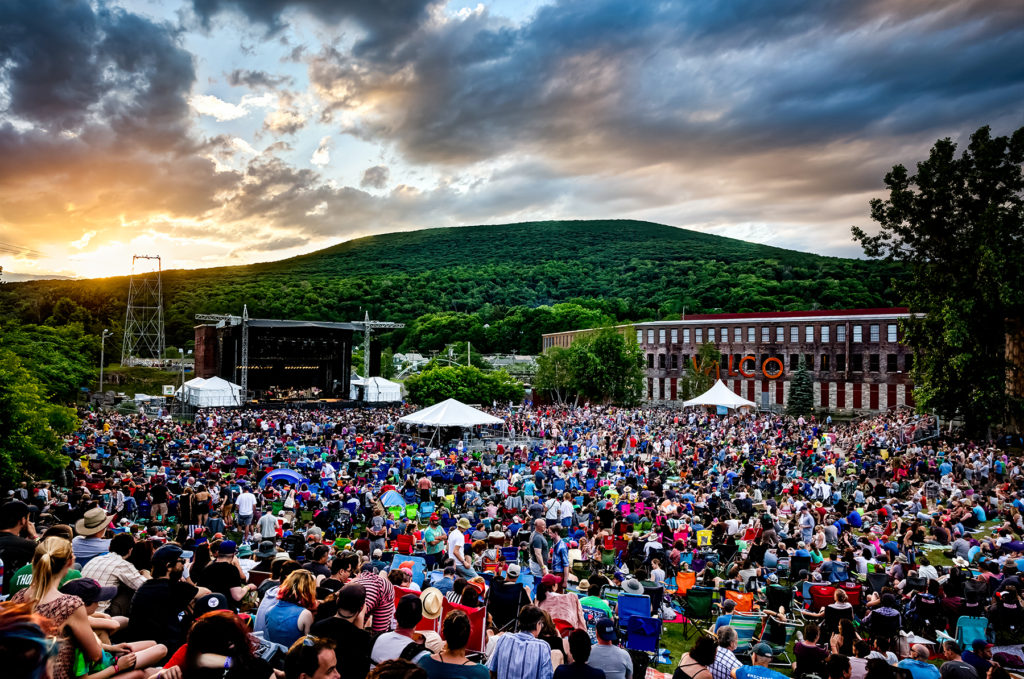 The rest of the lineup features a variety of indie rock, jazz, and even some hip-hop this year. Courtney Barnett, Tortoise, The Feelies, The Minus 5 will be sure to draw large crowds as will all the Wilco members side projects. One of the best parts of a music festival is the exposure to acts that you may not have heard before. So check out the as many bands as you can like OHmme, Lonnie Holley, Lithics, and Mdou Moctar. Download the Solid Sound mobile app https://apps.apple.com/us/app/solid-sound-fest/id1244251191 to keep update to date on the "pop-up" sets throughout the weekend.
The weekend is not exclusive to just music as there will be the Reverb music auction, screen printing workshops, Tinytype photography, yoga with instructor Elysia Nelson, and the newly added Authors in Discussion with Cheryl Strayed, John Hodgman, and Nate Chinen. Also be sure to stop in the Euclid Records Pop Up Store for your chance to get your hands a limited supply of Jeff Tweedy's new deluxe WARM+WARMER vinyl featuring 22 songs by Tweedy, including a bonus track "Drawing From Memory (Charlie)."
For more info regarding the festival, go to https://solidsoundfestival.com.