Hangout Music Festival 2015 : A Recap
Hangout Music Festival 2015  – Gulf Shores, AL – May 15-17th
Written and photographed by: Beth Childs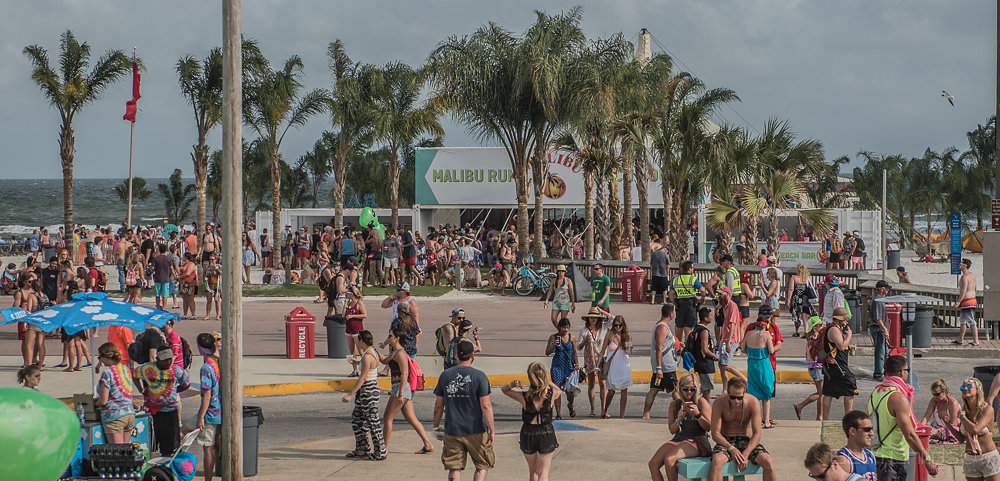 Around 40,000 festival-goers flocked to Gulf Shores, Alabama for Hangout Music Festival 2015. Held on sugar white sand beaches, Hangout Fest is one of a kind.  Now in its sixth year, Hangout Fest is holding its own and standing tall next to festivals like Coachella and Bonnaroo. There has been a tremendous amount of growth since the first year that hosted only 15,000. Logistical improvements like shuttle routes, security teams, vendors and general layout improvements have made the festival run like a fine oiled machine.  Festival organizers along with the City of Gulf Shores work tirelessly throughout the year to make Hangout Fest a memorable experience for ticket holders without too much disruption of the small coastal community. The festival is strategically placed in a time after the spring break rush but before the summer tourist season. There is usually somewhat of a lull between the two but the festival gives the city quite an economic boost. Gulf Shores business owners are pleased with the rush and local realtors are happy to team up with organizers to offer affordable travel packages for ticket holders.   A 10 year contract extension was put into place with a unanimous vote by Gulf Shores city officials back in January, thus further solidifying  that the festival  is here for the long haul…something that's been up in the air for quite some time.  Also partnering up with Goldenvoice Entertainment, Hangout Fest has officially staked its claim as a front runner in the festival scene. Bringing Goldenvoice Entertainment on board will open new doors for Hangout Fest giving them access to the highest quality musical acts, one of many perks the established entertainment company brings to the table. Goldenvoice is responsible for some of the country's largest, most successful festivals like Coachella and Jazz Fest.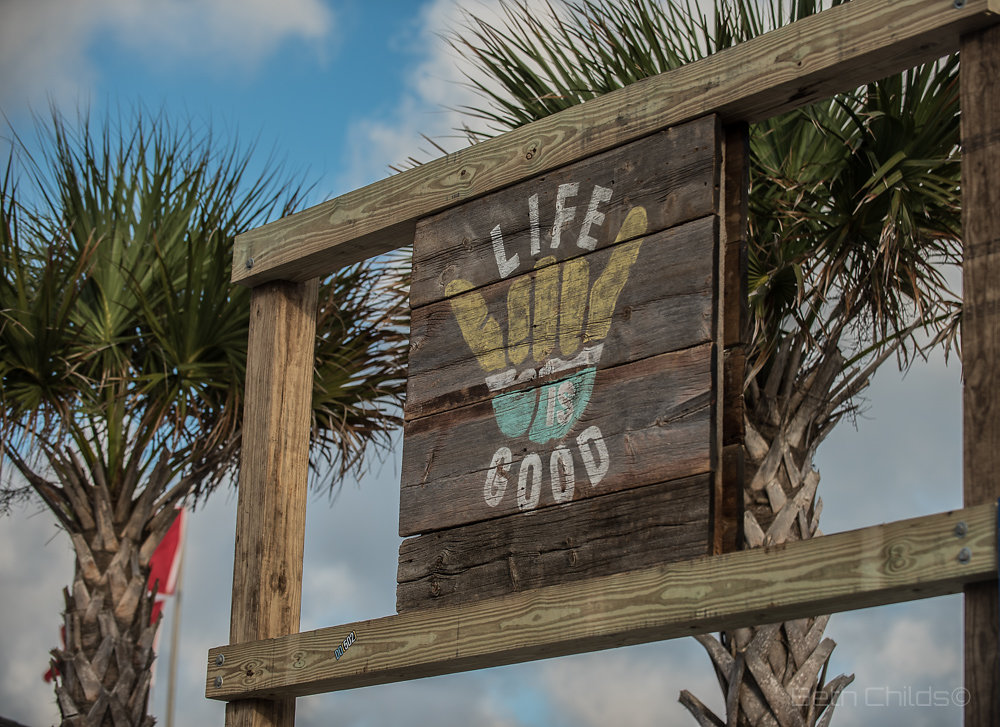 Every year, Hangout Fest organizers go above and beyond to give the ticket holder the most bang for their buck. Offers like early bird ticket purchases and affordable travel packages are ways to trim expenses making it affordable for any budget. VIP passes are a hit despite the hefty price tag ranging from $1,000-$1,500.  The accommodations offered to VIPs are first class to say the least: meals, an open bar, private restrooms,  platform or side stage viewing areas, two swimming pools, a jacuzzi, hammocks and cozy pods under shady palms for napping, to name a few.  General admission tickets aren't too shabby either; the picturesque setting and world class musical lineup alone make the $250 ticket price money well spent.
With continued improvements throughout its 6 year span, Hangout Fest keeps pulling out all the stops and this year was no different.  A top shelf line up to suit anyone's music tastes included acts like Hangout veterans Foo Fighters.  Front man Dave Grohl proclaimed Hangout Fest "The best fu**ing music festival there is". Zac Brown Band and My Morning Jacket (also veterans) were both headliners and both came sporting new album releases. The New Orleans based Preservation Hall Brass Band is no stranger to Hangout Fest either. This time they had four, that's right, 4 time slots and were named the un-official crowd favorite.  Beck made his debut appearance at Hangout Fest with a fresh Grammy under his belt. Arriving 10 minutes late he expressed regret: "Sh** nobody told us it would be like this. The kind of festivals we're used to there's a bunch of mud, a bunch of rain and a bunch of port-o-potties. This is paradise right here!"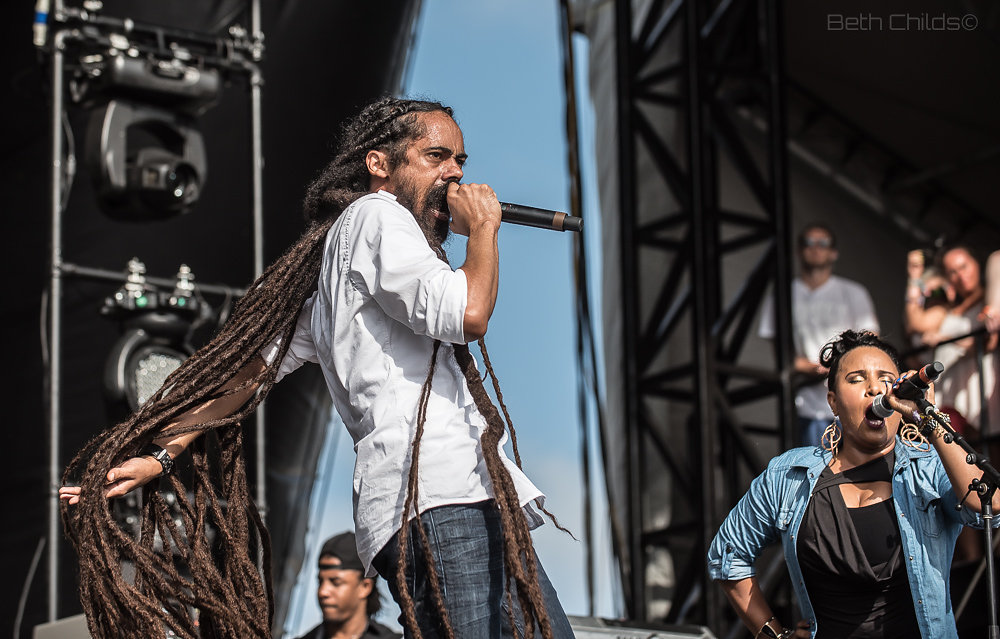 Reggae Royalty, Damian Marley (Bob Marley's youngest son) was also a first timer.  The crowd erupted when Damian "Jr Gong" Marley took to the stage. With dreads that nearly sweep the floor, he seems larger than life. When Marley opens his mouth it's there… the gift passed on to him by his father.  His energy is magnetic and contagious. Marley is rooted in traditional reggae but his style possesses a rhythmic pattern that sets him apart from the rest. Marley covered his father's song "Could You Be Loved" and the crowd seemed to be in some type of trance as they sang along.  Another crowd favorite was "Welcome to Jamrock", the title track from the album that landed him a Grammy.  Traditional tunes mixed with  bass heavy hip-hop beats, sweet soulful harmonies from two lovely backup singers, and some solid rock'n roll guitar licks and you got yourself some serious "Phunky Reggae". Damian Marley is definitely Reggae Royalty, a nice addition to this year's lineup.
The BMI stage hosted quite a few newcomers. The Districts, a four piece Indie-Rock band all under the age of 21 and Americana all-stars The Lone Bellow were personal favorites.   Other acts included Drive By Truckers, Skrillex, Future Islands, Foster The People, Jack U, Galactic, Paramore, Trampled by Turtles, Umphrey's McGee, Vance Joy, TV on the Radio, Father John Misty and many more.
Drive-By Truckers, the boys from Muscle Shoals, are right at home on the festival circuit. With strong Southern Rock roots, these guys can hold their own.  Nearly 20 years of touring has resulted in a devoted fan base and 10 records under their belt. DBT owned the Hangout stage Saturday, mixing both old and new into their set list. They too are Hangout Fest veterans, but this was the first time they've been granted the main stage with a prime time slot. DBT seem to still be gaining momentum despite major changes in the bands' entire dynamic. The Truckers came back from their hiatus last year recharged and gaining speed.  Saturday's set was everything I expected and more. Songs like  "Where the Devil Don't Stay" and "Marry Me"  were DBT staples while others like "Girls that Smoke" and closing song "Grand Canyon" are tracks off their 2014 album English Oceans.  "Grand Canyon" is a song honoring longtime crew member, Craig Lieske, who passed away in 2013.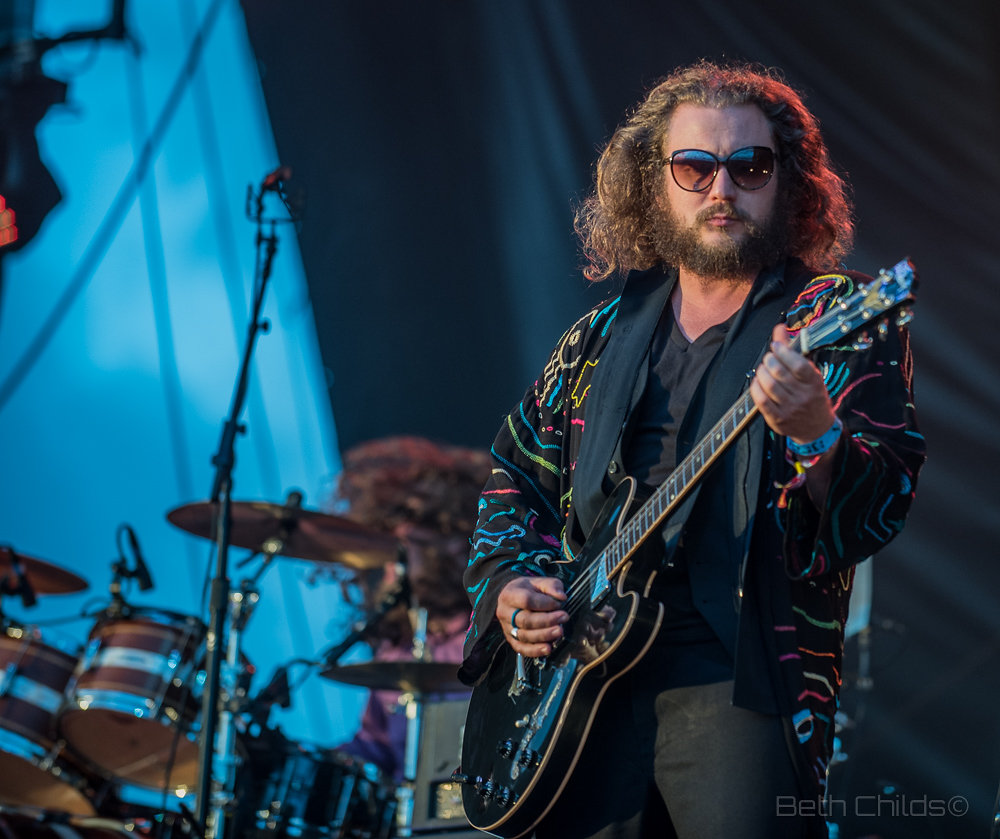 I admit, when I saw Zac Brown's name on the bill as a headliner I was somewhat baffled. This is not ZBB's first Hangout Fest gig but with this year's line-up I wasn't sure how they would fit. My anticipation was building as was the crowd size. The lights went down and the hair on my arms raised. Man I love that feelin'! I was pumped! ZBB hit the stage and launched into "Homegrown" from their new album Jekyll and Hyde.  Others from the album included "Beautiful Drug", a pop oriented tune; and "Castaway" gave off an island aire that was appropriate for the setting. One of my favorites was "Heavy is the Head" a gritty alternative rock song with ringing guitar solos that leave you jonesing for more…WOW!  "Loving You Easy" has that sweet southern sound that comes oh so easy for ZBB. "Tomorrow Never Comes" was another of my favorites. It has the steady climb of a modern Americana song…Good Stuff!  They also played some early hits like "Knee Deep", "Toes", and "Colder Weather". The crowd sang along verbatim and sounded a lot like a Baptist church choir on Sunday morning.   Amongst ZBB's originals, they threw in some clever cover choices allowing his band to really stretch out! And man did they stretch!  I was beyond impressed!   Led Zeppelin's "Kashmir" blew me away and "Enter Sandman" by Metallica had the crowd literally vibrating.  A rendition of Charlie Daniels'  "Devil Went Down to Georgia" was the talk of the festival the rest of the weekend. I don't think Charlie himself could play it that fast. However, I think he'd be impressed too!   Xavier Rudd joined ZBB on stage for "Three Little Birds", a Bob Marley favorite.  Sexy renditions of John Mayer's "Neon" and Stevie Wonder's "Isn't She Lovely" had the ladies swooning. I'm pretty sure one tried to jump the rail with no luck. "Bohemian Rhapsody" sealed the deal…so well done that Freddy Mercury himself would've been proud. Closing the show with hit song "Chicken Fried" ZBB paid respects to our troops by inviting what appeared to be two Navy officers to the stage. They stood high on the drum riser and gave a slow salute. I felt the sting of tears in my eyes. (I have a soft spot for our military because my father is a Vietnam Vet.) I forced myself to think of something funny to keep from turning into a blubbering mess…Woody in the stupid squid hat came to mind and I was all good.  I stood there and did my best to absorb what I'd just witnessed. The crowd applauded for what seemed like eternity and it was beautiful.   Any preconceived notions I had about Zac Brown went out the window. This show was proof that Zac Brown will not be put in any genre box. He will dip a toe in all of them then unapologetically erase the boundary lines.  An all-around STELLAR performance; well done, gentlemen!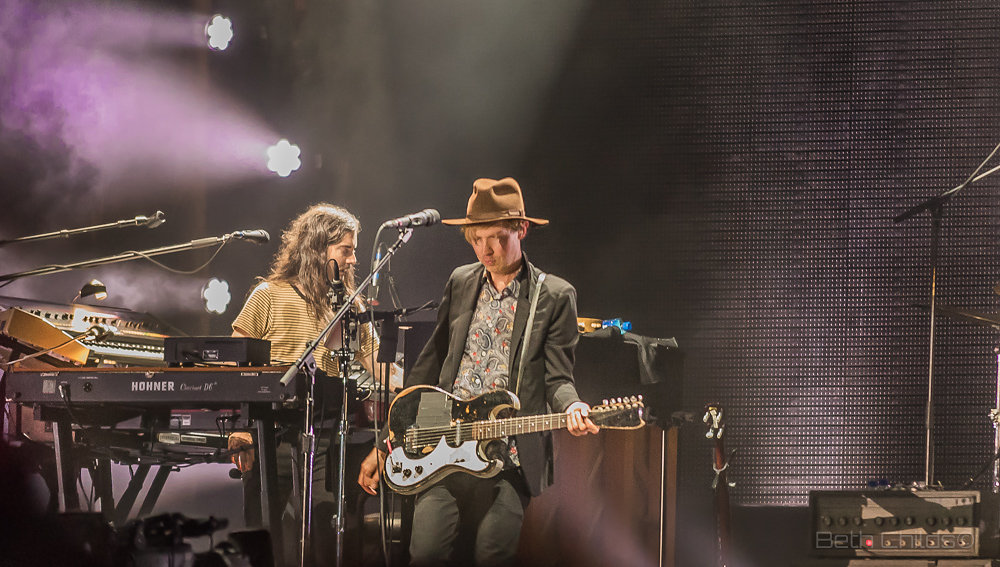 The 2015 Hangout Fest proved once again they are one of the best music festivals in the country. From the beautiful scenery to the Southern Hospitality, from the incredible lineup to the amazing musical performances, Gulf Shores is definitely THE place to "Hangout" in mid-May!
HANGOUT PHOTO GALLERY