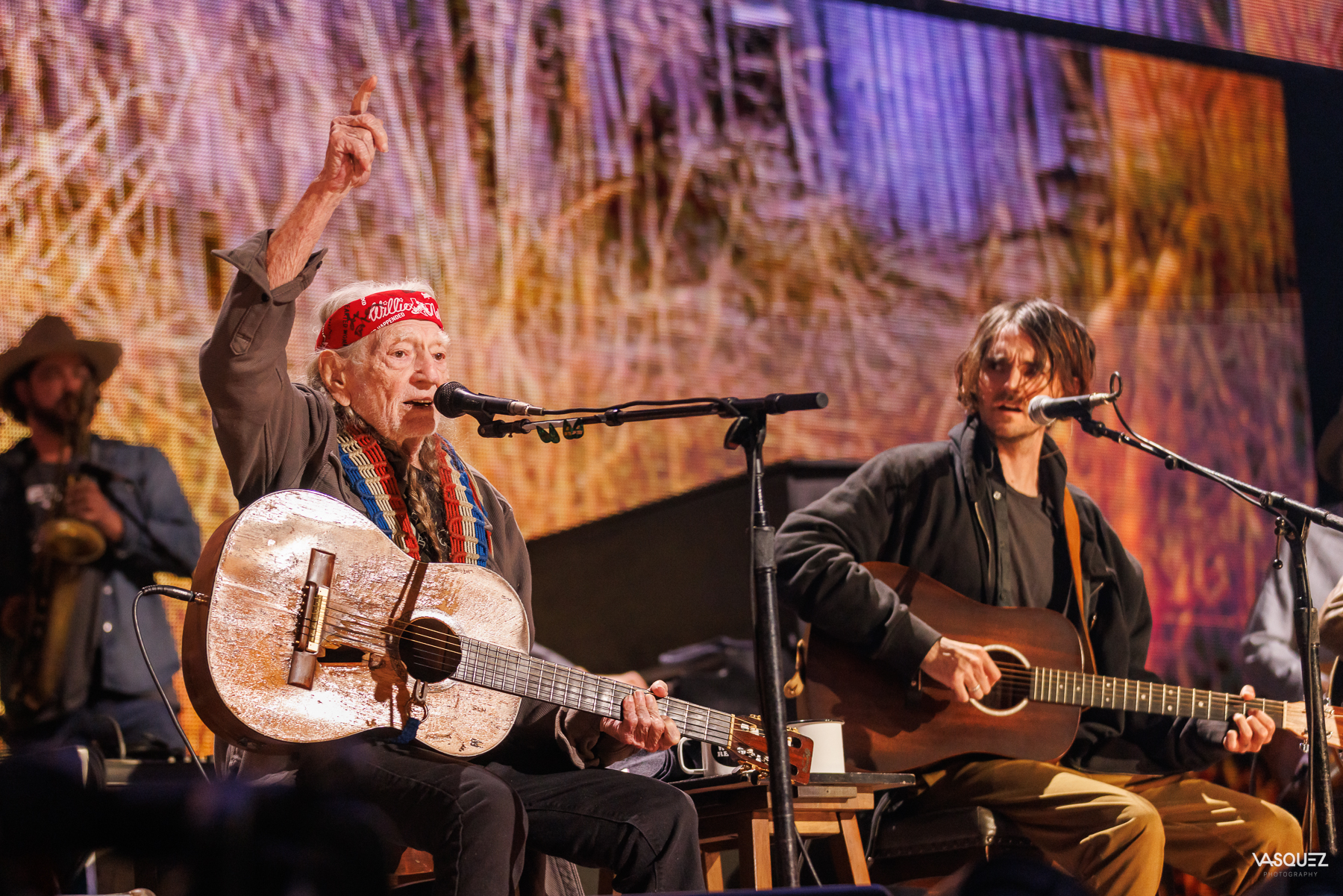 Farm Aid 2023: Legendary Lineup Lights up Ruoff Music Center
On September 23, Farm Aid took place at Ruoff Music Center in Noblesville, IN, featuring the guiding board members Willie Nelson, John Mellencamp, Dave Matthews, Margo Price, and the return of Neil Young. The event also boasted an unexpected late-night performance by Bob Dylan with the Heartbreakers.

Sturgill Simpson and Lukas Nelson sat in with Bobby Weir & Wolf Bros featuring The Wolfpack, offering memorable performances of "Truckin'" and "Dark Star." To conclude their set, Margo Price joined them for a cover of The Crickets' "Not Fade Away." Price later graced the stage alongside special guest Sturgill Simpson for a fantastic rendition of Tom Petty's "Mary Jane's Last Dance."
The festivities continued with Dave Matthews and Tim Reynolds, who opened their set with a rendition of Tex Ritter's "Rye Whiskey." The acoustic guitar duo followed this with a lineup of songs, including "Satellite," "So Damn Lucky," "Virginia in the Rain," "Lie in Our Graves," "Monsters," and concluded their performance with the crowd-favorite, "Crush" as the sun was setting on the beautiful day of music.
John Mellencamp's set included many hits, such as "Paper in Fire," "Small Town," and "Jack & Daine," one particularly poignant moment was when Mellencamp delivered his 1985 track, "Rain on the Scarecrow." The song vividly portrays the anguish experienced by farmers forced off their land, a theme deeply intertwined with the inception of Farm Aid. Reflecting on the enduring battle for family farmers, Mellencamp remarked, "None of us could have imagined, in our most optimistic dreams, that 38 years down the road, we would still be committed to, and in fact, compelled to continue this vital work." Mellencamp concluded his set with an electrifying performance of "Pink Houses."
Neil Young made his return to the Farm Aid stage, treating the audience to a four-song set featuring "Comes a Time," "Are There Any More Real Cowboys?," "Love Earth," and "Heart of Gold."
The grand finale was orchestrated by Willie Nelson, who delivered an impressive 18-song performance. To cap off the evening in style, Willie Nelson invited Neil Young, John Mellencamp, Dave Matthews, Margo Price, Bob Weir, and other special guests to join him on stage for a heartfelt rendition of "Will the Circle Be Unbroken/I'll Fly Away" and brought the event to a close with "It's Hard to be Humble."