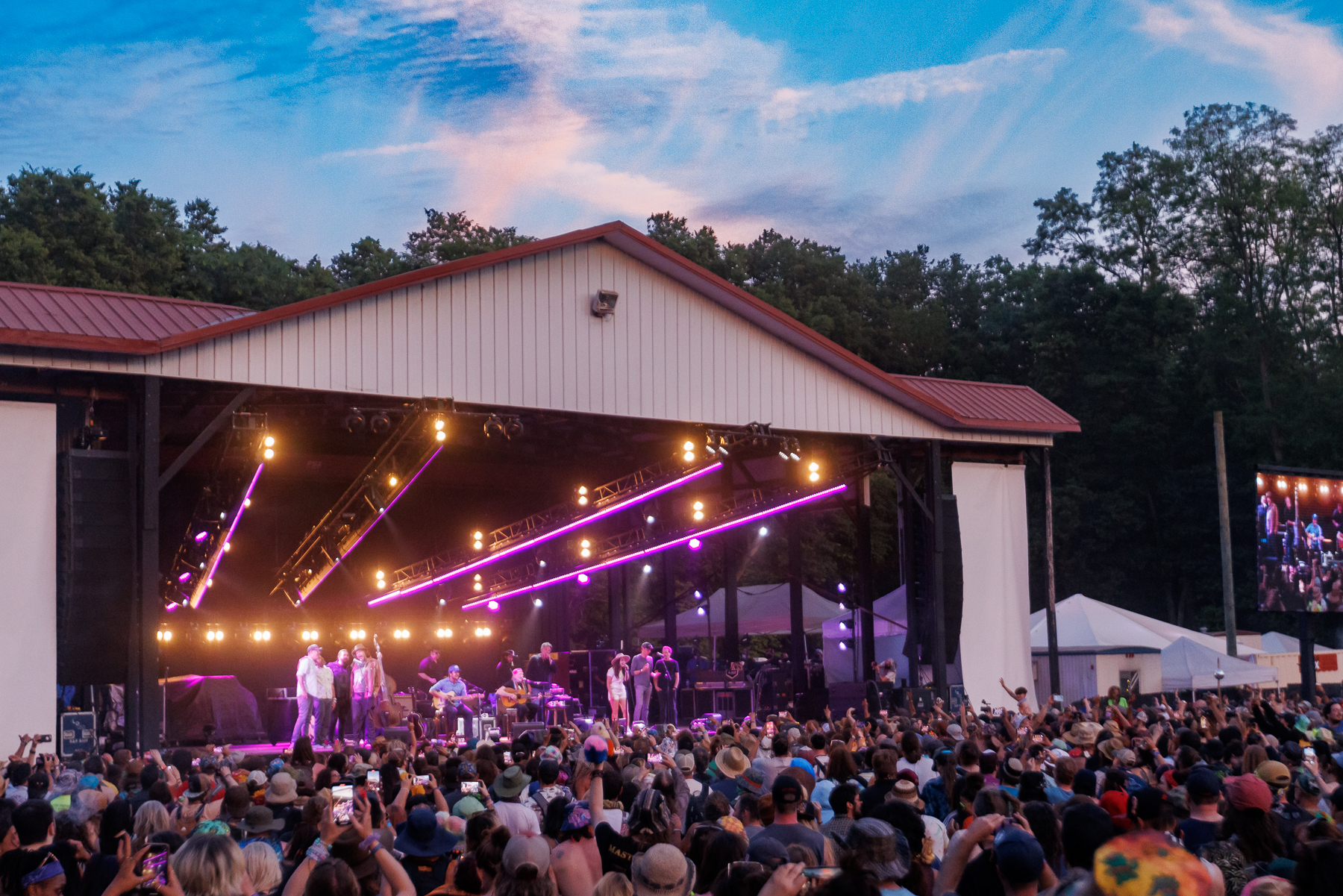 A Bittersweet Farewell to Summer Camp Music Festival 2023
Summer Camp Music Festival
Chillicothe, IL
May 24-28, 2023
Photo Gallery: Summer Camp 2023
Photos and recap by: Tony Vasquez
This past Summer Camp Music Festival marked the end of an era as festival founders moe. and Umphrey's McGee bid farewell to the event in its current form. Over Memorial Day Weekend at Three Sisters Park in Chillicothe, IL, headliners Willie Nelson & Family, Goose, Excision, and over 150 artists performed for one last memorable SCamp.
Ian Goldberg, the visionary behind Summer Camp, announced a couple of weeks prior that the long-running event would take a hiatus. He promised a redefined gathering for 2024, featuring a more intimate atmosphere reminiscent of SCamp's early days, with moe. and Umphrey's still at the helm.
Despite the air of finality, this sense of closure only strengthened the resolve of both performers and Scampers to make Summer Camp 2023 unforgettable. Festival hosts moe. and Umphrey's McGee exemplified this spirit through their collaborative performances, celebrating the legacy they had built together.
Umphrey's McGee took the honor of closing out the Moonshine Stage with moe. joining them to conclude the event on a high note. Umphrey's ended their set with a fitting cover of Simple Minds' "Don't You (Forget About Me)."
Numerous longtime favorites returned to the festival for this last dance in this large format at Three Sisters Park. Lotus and The Disco Biscuits kicked off the official pre-party on a chilly Thursday night of music. The Yonder Mountain String Band delivered an excellent performance early Friday afternoon on the Sunshine stage, including a special appearance of past member and fiddler Allie Kral.
Aqueous bid farewell to the festival on the Starshine stage as they prepared to go on indefinite hiatus. While Andy Frasco & The U.N.'s set on the Starshine stage was an exuberant party vibe with collaborations with members of Eggy, Maggie Rose, Saxsquatch, Sierra Hull, and a game of crowd surfing basketball.
Some of my memorable performances came from GG Magree and Mija of So Tuff So Cute collaborative project with their rebellious punk-inspired set on the Illumination Stage. Another highlight for me over the weekend was Les Claypool's Fearless Flying Frog Brigade, with Claypool and Sean Lennon performing Pink Floyd's Animals. Headliners Goose's two sets on the Sunshine stage on Friday showed how far the band has come since their performance in 2019. Other stand performances on Sunday came from bluegrass singer-songwriter, mandolinist, and guitarist Sierra Hull and country music singer Maggie Rose. The two collaborated on the Campfire stage during Maggie's set for some magical moments.
As the festival bid farewell on Sunday, Chicago Farmer started the music on the Starshine stage, which set the day's tone for me, building with the anticipated set of the Willie Nelson & Family on the Moonshine stage. With so many people gathering to witness the 90-year-old American music legend alongside his son Lukas Nelson, captivating fans from various backgrounds with his timeless songs. During his set, he invited members of moe, Sierra Hull, and Umphrey's McGee's Brendan Bayliss and Jake Cinneringer to join him, singing back on "Will The Circle Be Unbroken?"
It was a bittersweet weekend overall, knowing this would be the last time the festival would be in this larger format, but I'm excited to see what they will present moving forward.