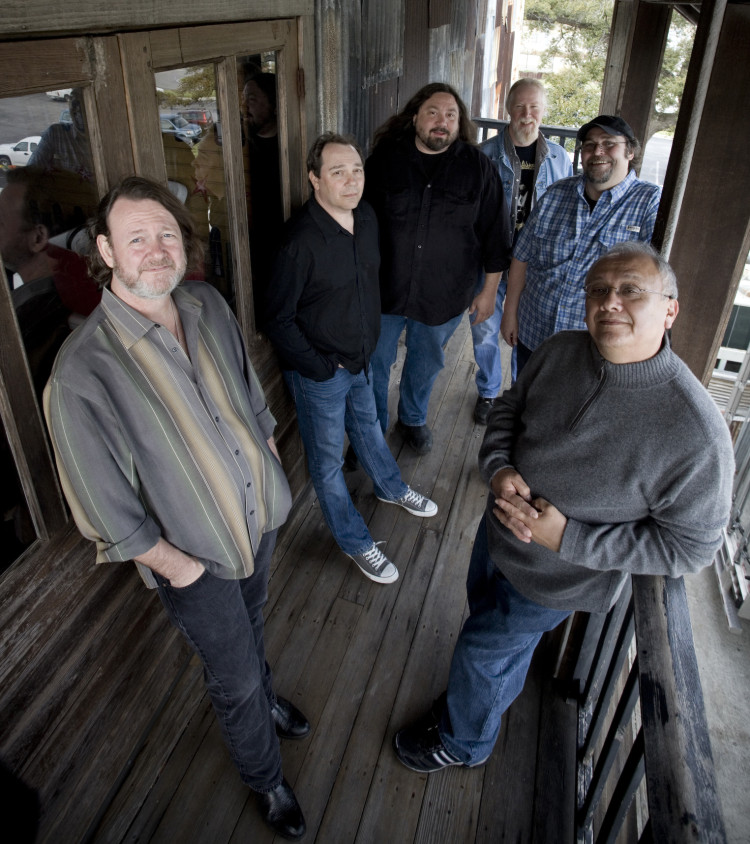 Widespread Panic release "STREET DOGS"
It's the HEAT, SON! (to quote an old friend of mine)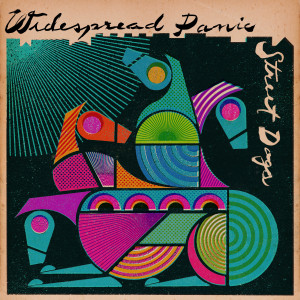 Widespread Panic release "STREET DOGS", the bands 12th album.  Street Dogs was recorded at Echo Mountain Studios in Asheville, NC with long time friend and producer John Keane at the helm. Drummer Duane Trucks (Hard Working Americans), who has been performing with the band on the road since late-2014, sat in for the Street Dogs recordings.
While listening to the new Widespread Panic album "Street Dogs" I have come to enjoy it very much. Especially – Cease Fire – that is a good one, also digging the movements in – Angels Don't Sing the Blues & Jojo's – Poorhouse of Positive Thinking. The entire album is just flowing so good from a well seasoned band. John Keane has really help them polish this album well.  It definitely takes me back to an earlier WSP feel and overall "satisfied" sensation.  Widespread Panic tips the hat to old masters on tunes such as Alan Price's Sell Sell, Murray McLauchlan's Honky Red and Willie Dixon's Taildragger, made famous by Howlin' Wolf.
If you have not added this jewel to your collection, I would suggest the vinyl version, as I am partial to the wax.  Pick it up at your nearest record shop!
Words by Clayton Roberts
Top Photo by Jason Thrasher
Fun Facts about Widespread Panic
☻ 2016 marks Widespread Panic's 30th Anniversary
☻ In celebration of the band's 25th Anniversary, Widespread Panic took part in the first-ever joint South By Southwest Music Conference showcase and Austin City Limits television program taping on March 17th 2011. "We've had Widespread Panic on ACL twice, but we wanted to do something special with them for their 25th anniversary," said ACL Series Executive Producer Terry Lickona. The show aired in Fall 2011.
☻Widespread Panic has been featured on ABC Good Morning America, CBS Sunday Morning, CNN's Showbiz Today, and has performed on Late Night with Conan O'Brien, Late Show with David Letterman, The Tonight Show with Jay Leno, Austin City Limits, Late Night with Jimmy Fallon and A&E Breakfast with the Arts.
☻2008: Inducted into the Georgia Music Hall of Fame.
☻ Widespread Panic has headlined most major US festival, including Bonnaroo (2002-2 days, 2003, 2005-2 days, 2007 and 2008, 2011), Lockn' Music Festival, Counterpoint Music Festival, Summer Camp, Lollapalooza, 10,000 Lakes, Austin City Limits, Jazz Aspen, Mile High Festival, The Forecastle Festival, Rothbury Festival, All Good Music Festival, Outside Lands Music Festival, Phases of the Moon, Gathering of the Vibes, Vegoose and The New Orleans Jazz and Heritage Festival.
☻Widespread Panic has remained in Pollstar's Top 50 Tours of the Year for the past decade.
☻ In 2003, Widespread Panic sold out 2 nights at New York's Madison Square Garden and in 2005 sold out 3 nights at the prestigious Radio City Music Hall in NYC.
☻ The Widespread Panic business model has been featured in a wide variety of press outlets, including The Wall Street Journal, The New York Times, Fortune, Small Business Magazine, Variety, CNN, CNBC Squawk Box, Fox Business and Billboard Magazine.
☻ In 2005, Widespread Panic launched their own charity 'Tunes For Tots' A Benefit for the Arts, with an annual benefit concert raising over $1.5 million to date for the purchase of musical instruments and computer music labs for Public Schools.
☻Widespread Panic has joined the effort to rebuild post-Hurricane Katrina New Orleans by sponsoring a house in the Lower 9th Ward area of the city through the Make It Right foundation; inspiring their fans to spearhead a house of their own, 'The House that Widespread Panic Fans Built'.
☻Panic has sold over 3 million albums, and released a total of 55 records – 11 Studio, 1 Compilation & 43 Live.
☻ The band has an extensive online fan base –their website currently averages over 115K+ visitors a month.
☻Widespread Panic holds attendance records at major venues across the country, including – Light Fuse Get Away Record Release Party, April 18, 1998 – the largest album release party on record with over 110,000 people in attendance. – New Orleans Jazz & Heritage Festival – WP headlined 8 years and hold the single one-day attendance record 63,000 in 1999. – Red Rocks Amphitheatre in Golden, CO – 2015 marks WP's 48th sold out show. – Philips Arena in Atlanta, GA- December 31st, 2006 marked the band's 15th sold out show at Philips Arena. In honor of this milestone, a permanent banner has been raised displaying the achievement and naming them the arena's house band. The Official count is now at 18. – Lakefront Arena in New Orleans, LA – headlined 26 shows. – Oak Mountain Amphitheater in Pelham, AL- 20 Sold out Shows.
☻In 2000, the band formed their own record company, Widespread Records to release their own material. This includes a website dedicated to digital downloads of the band's live shows that are available the day following the performance. To date, over 6,700,000+ Widespread Panic songs/files have been downloaded through LiveWidespreadPanic.com. In 2008, WR began an archival release series.
☻Feeding People Through Music is a volunteer organization that hosts food drives at shows to benefit the local food bank in that market. To date, FPTM has collected over $151,000, 18 tons of food in 30 cities.
☻On September 25, 1998, Athens, GA Mayor Gwen O'Looney gave the band a key to the city in recognition of the April 18th show celebrating their album "Light Fuse Get Away" and Panic's contribution to the Athens music scene.
☻ October 31st, 2002 was proclaimed "Widespread Panic Day" in New Orleans, LA by Mayor C. Ray Nagin.
☻ In honor of Widespread Panic's 25th Anniversary, the State of Georgia's Senate & House of Representatives each passed resolutions to commemorate the achievement. On February 15, 2011 members of the band stood before the General Assembly to be recognized and honored for their music, service, charity and longevity.
☻2008: – Received first-ever Road Warrior Award at the 5th Annual Billboard Touring Awards.