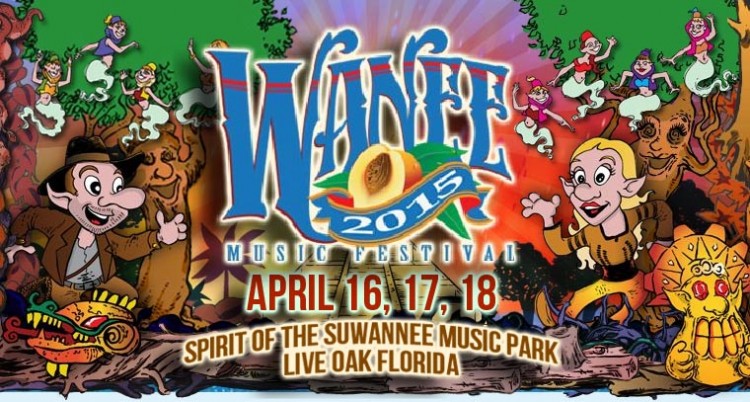 So it is that time again, Festival Season, and with so many possibilities – Why Wanee? Well here are a few reasons to help you decide to make Wanee your destination for April 16th-18th, 2015.
Spirit of Suwannee Music Park – located in Live Oak, Florida, this diamond in the rough is a MUST to go to see live music.  From the Cypress trees, to the Natural Amphitheater, to the complete amenities offered by the full functioning campgrounds, SOSMP can't be beat.

The Lineup – Wanee always seems to incorporate great bands to keep the overall feel of the festival unified, and also provide enough novelty to keep fans returning year after year. Check out the Lineup below; 2015 at Wanee is looking strong!

Many of the Allman Brothers Family side projects will be there! In the absence of the Allman Brothers Band, who played their final shows at The Beacon in 2014, it will be a comforting delight to have acts like Gregg Allman, Jaimoe's Jasssz Band, Oteil & Friends, and…

BUTCH TRUCKS & VERY SPECIAL FRIENDS – What exactly will this be??

The Revivalists! The Word! The Nth Power performs Steely Dan!

Dumpsta 70's Style: this can be nothing short of Groovy! Ivan Neville and crew are guaranteed to make this a set to remember.

Zappa plays Zappa: who doesn't like this?! Fans of Frank Zappa will relish the chance to see his talented son, Dweezil Zappa, paying tribute to his music. Even if you're not familiar with the vast and varied repertoire of Frank Zappa, the top tier musicians in this band can captivate any music lover.

The fantastic vendors of arts and food, sure to please all tastes.

Hammocks, Hammocks, and more Hammocks!!

Lastly, YOU, THE FANS!!
Tickets are on sale now at www.waneefestival.com and the lineup is listed below!
See you there!!!