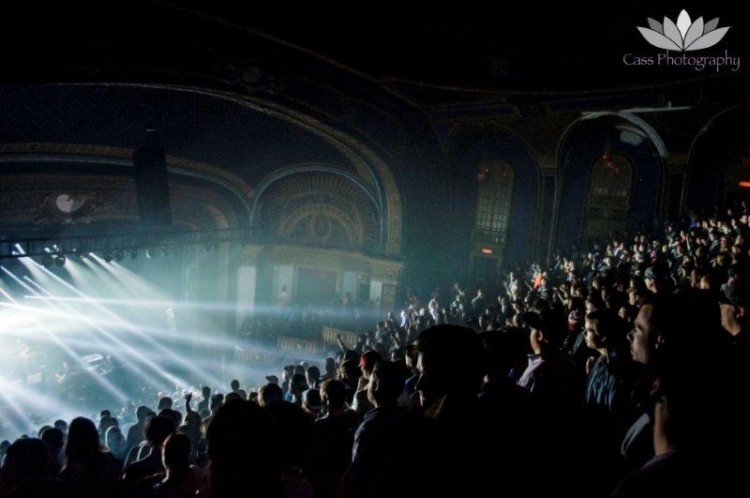 Umphrey's McGee–The Riviera Theatre—Chicago, IL—02/22/2014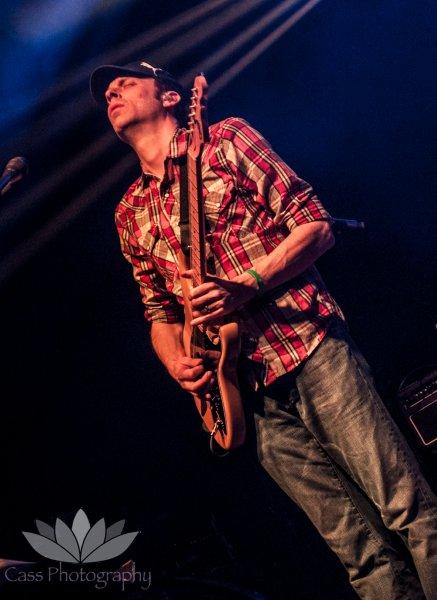 Umphrey's McGee–The Riviera Theatre—Chicago, IL—02/22/2014
Written by: Cassidy Maley
Edited by: Rosemary A.W. Roberts
There is nothing like seeing a great band in their hometown. I was lucky to see the last night of a three show run by Umphrey's McGee in the city that first fell in love with them: Chicago, IL. Umphrey's threw a great three night party February 20, 21, and 22nd at the Riviera Theater. Seeing Umphrey's back in Chicago brought back some great memories of the days when every show was in the Midwest.
Umphrey's McGee is originally out of South Bend, Indiana, forming in 1997 at Notre Dame. After a lot of small bar shows around South Bend, and eventually into Chicago, this band has grown to something larger then life. The six member rock show features lead guitarist and master rock soloist, Jake Cinninger. To me, Jake brings that characteristic shred, rock style that is what makes Umphrey's something unique. Singer and guitarist Brendan Bayliss is a brilliant writer and his unique voice adds just the right amount of sentiment to the band's sound. Drummers Andy Farag and Kris Myers play seamlessly together and are the steam engines of this band with the support of Joel Cummins (keyboardist and pianist) and Ryan Stasik (bassist), with his charismatic stage presence and heavy bass lines. In my opinion, after 6 years of seeing this band play together, they are on the top of their game.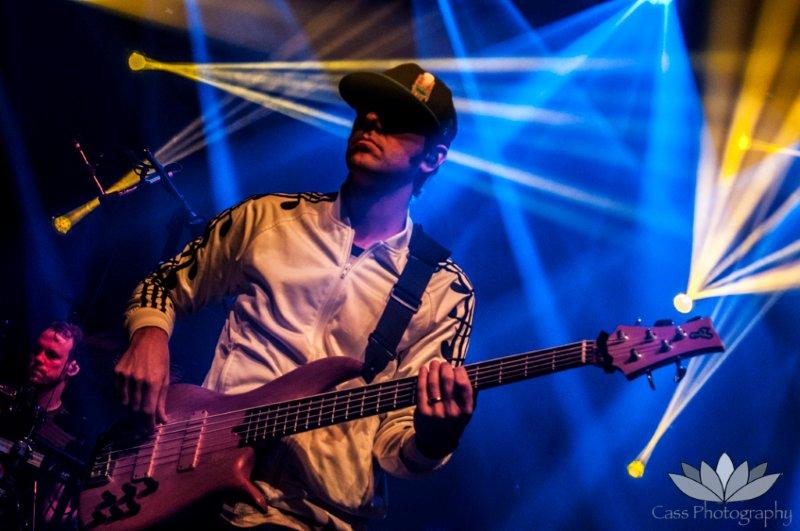 Per usual, the perfectly composed set list was accompanied by the amazing light work of Jefferson Waful. The band took the stage that Saturday night with a brand new song called "Bathing Digits." The Riviera was packed wall to wall, this show had been sold out for several weeks, and every face was lit up with a smile. The band went on to play "Phil's Farm" and "Miami Virtue > 2nd Self" before treating the crowd to something special. The second half of the set featured Brendan and Jake on acoustic guitars. They went on to play "The Weight Around" and "Bullhead City" featuring Chicago singer and songwriter Daphne Willis accompanying vocals with Jake.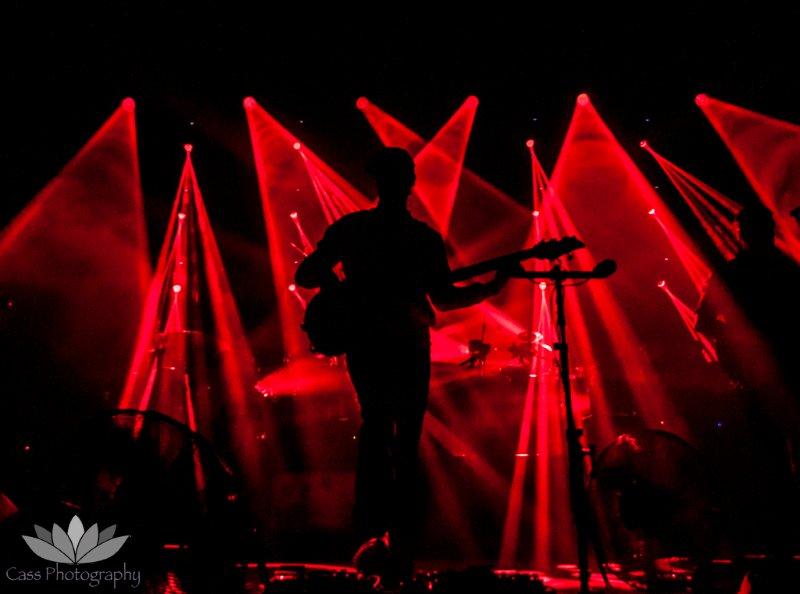 The second set featured some of Umphrey's McGee's great staples like "Believe the Lie" and "Divisions" and also a great cover of the Cars song "Just What I Needed" played for the very first time. The night came to a close with a great twist. Drummer from the Smashing Pumpkins, Jimmy Chamberlain sat in to play the Smashing Pumpkins original "Cherub Rock." The night came to a close in epic rocker fashion with the lights flashing at ultra speed and perfectly in sync with every change of tempo. It was a night to remember as the crowd spilled into a beautifully clear Chicago night, and hugs and smiles were passed from friend to friend.
If you can't get enough of Umphrey's McGee, check out their website and follow them as the head out West to Las Vegas and Salt Lake City. www.umphreys.com.