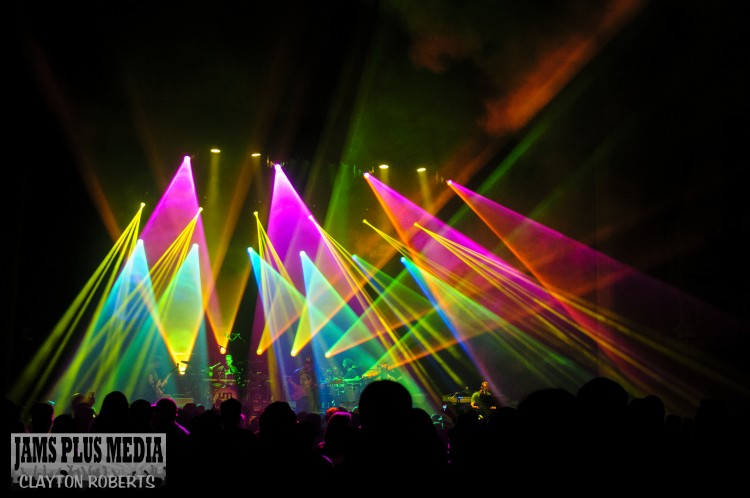 Umphrey's McGee / Lionize –The Saenger Theatre—Mobile, AL—04/16/2014
Written by: Rosemary A.W. Roberts
Having lived in Mobile for almost 20 years, I've seen a large number of concert events at the gorgeous Saenger Theatre. Some of these concerts have featured performances by musicians like Neil Young, The Rippingtons, or the recent Southern Soul Assembly, in which you expect to sit in the comfortable theatre seats and listen in quiet enjoyment. Other shows, though, like Hippiefest and Jethro Tull were amazingly rocking, but the audience seemed stubbornly glued to their seats, as if an unspoken rule prevents rockin' out in the Saenger. I assure you, nothing could be further from the truth; and after seeing Gov't Mule in February, and now Umphrey's McGee, I am proud to report that Mobile Alabama DOES know how to get up and get down, even in our beautiful Saenger Theatre!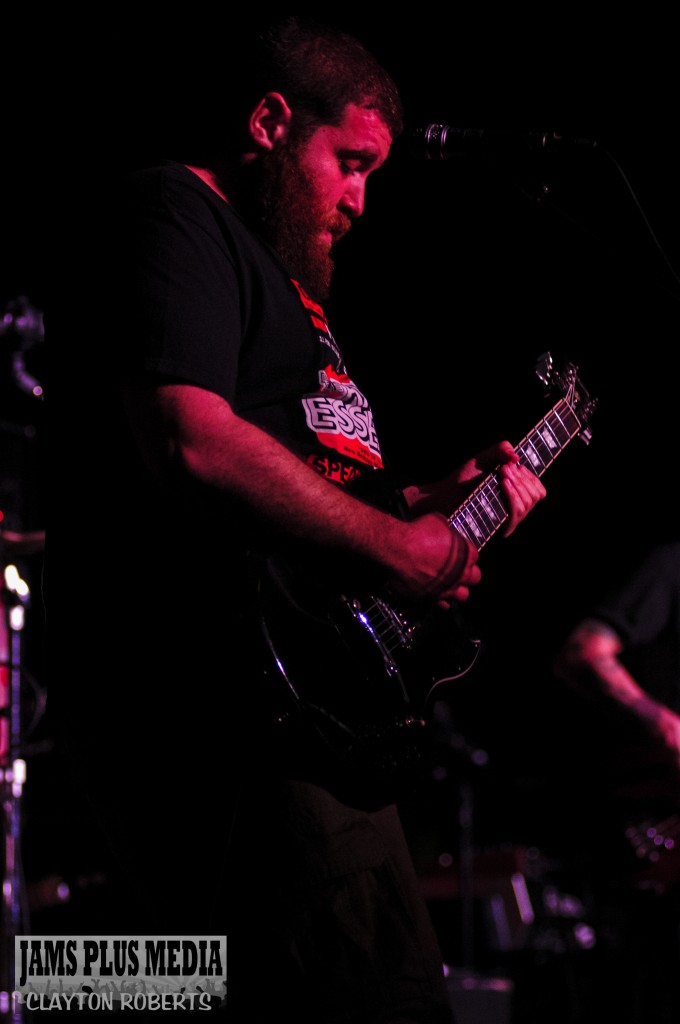 The show on Wednesday April 16th 2014 started a bit lukewarm, with opening act Lionize catching some of us off guard, as the tickets did not indicate they were playing. But when lead singer/guitarist Nate Bergman enticed us to our feet ("This isn't a Sunday social!"), a fair number of us stood up to dance out our mid-week woes. As the audience slowly trickled in, Lionize put forth a solid set of heavy rock grooves, demonstrating commendable confidence by playing all original songs except a brief tease of Cream's "White Room". The band recently released a new album, Jetpack Soundtrack, and they'll be playing throughout the USA all summer on the Vans Warped Tour, so keep your eyes out for Lionize.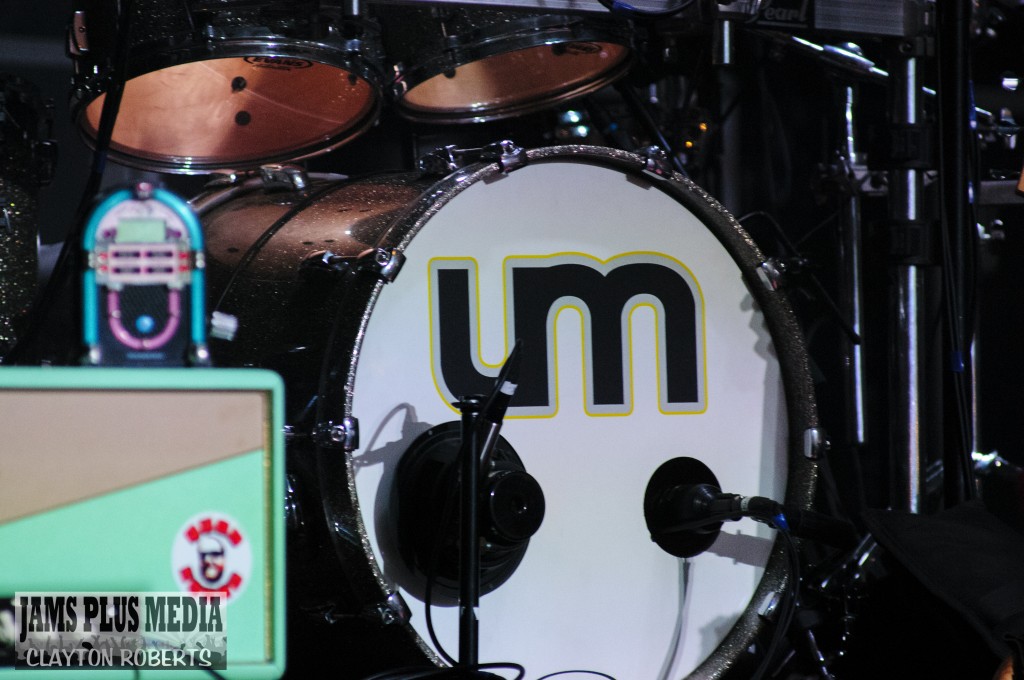 As the time for headliner Umphrey's McGee approached, the crowd began to take full advantage of the "General Admission" status of the venue for the evening, standing all the way to the front of the stage as if the seats weren't even there. The Saenger staff obliged, and let people go where they pleased; and it worked amazingly smoothly, with the amiable fans ready to dance the night away. It wasn't just the local Mobile crew, with fans from Atlanta GA and everywhere in between in attendance. When the band took the stage, their massive light show was in full effect, as if rainbows were melting over the crowd. A cleverly crafted jam-laden two sets of music ensued, and it seemed like each band member took a turn in the driver's seat throughout the evening. There were large spans of instrumentation, and some stellar guitar work, keys, and drums, but also plenty of space for vocals.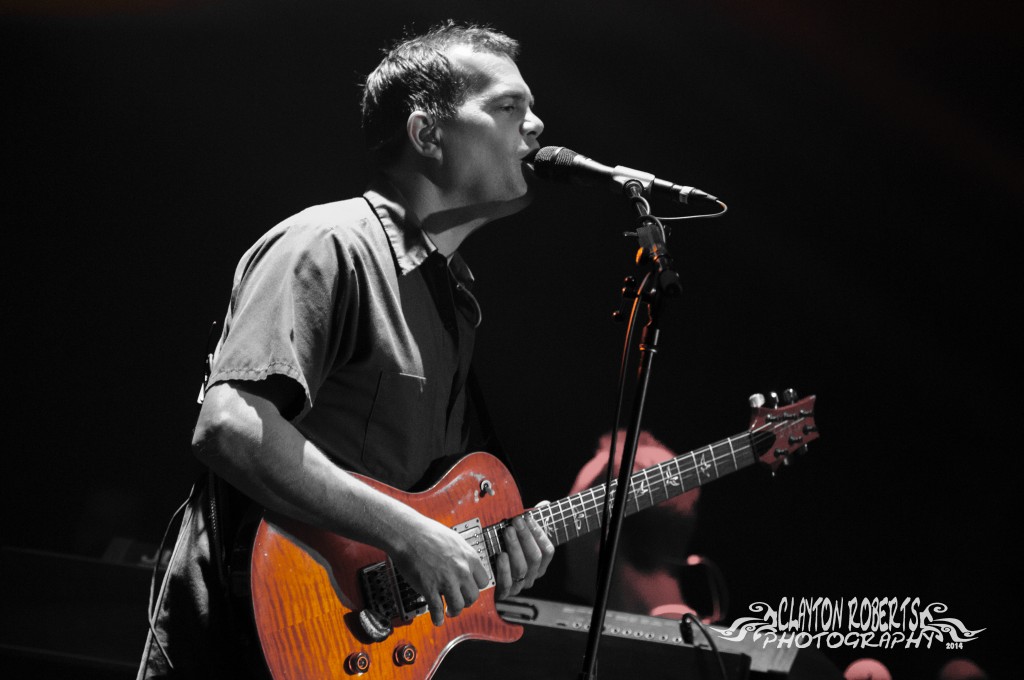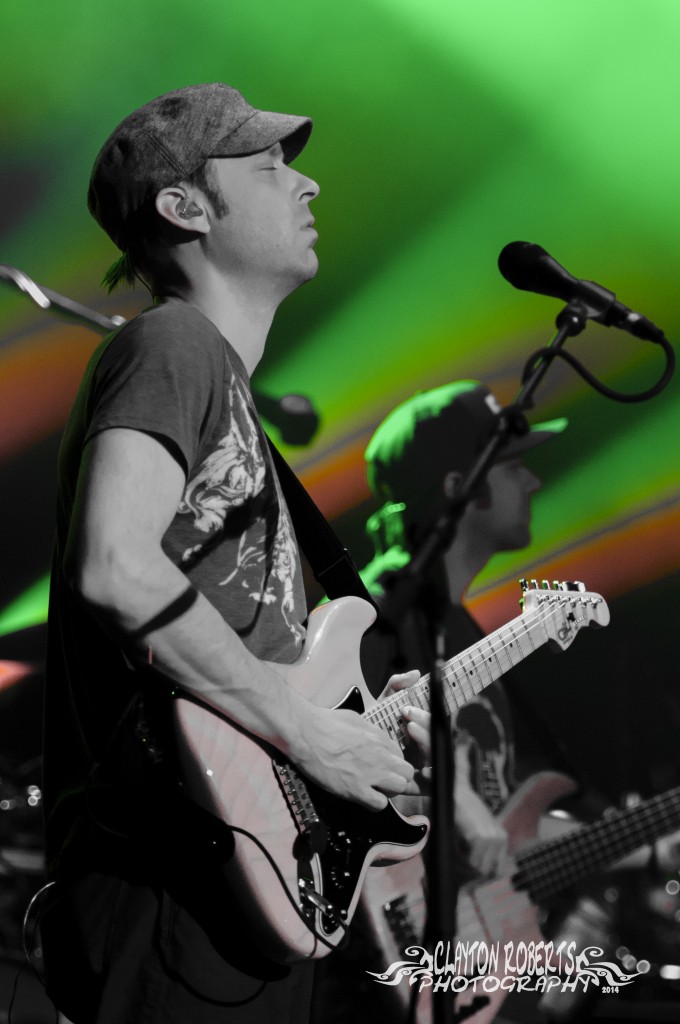 I guess prior to this Saenger show, I had only seen Umphrey's in outdoor festival settings; but seeing them in this theatre allowed me to have a more fully immersed experience, and I was blown away. Like a well-oiled machine, the band seamlessly transitions between complex time changes, using eye contact and sometimes hand signals to be sure they stay on the same page. They are masters of segues, with setlists filled with '>' 's. After a long chain of melodies slickly strung together, when they finally paused for a breath, the crowd would erupt in thunderous cheers and applause. It was a dance party extraordinaire, and it was wonderful to see our Saenger Theatre filled with joyful folks content to be on their feet enjoying the music all night long.
Many thanks to HUKA Entertainment for bringing us yet another fine evening of musical delight, to the Saenger Theatre for letting us get up and dance, and to Umphrey's McGee for a fabulous concert!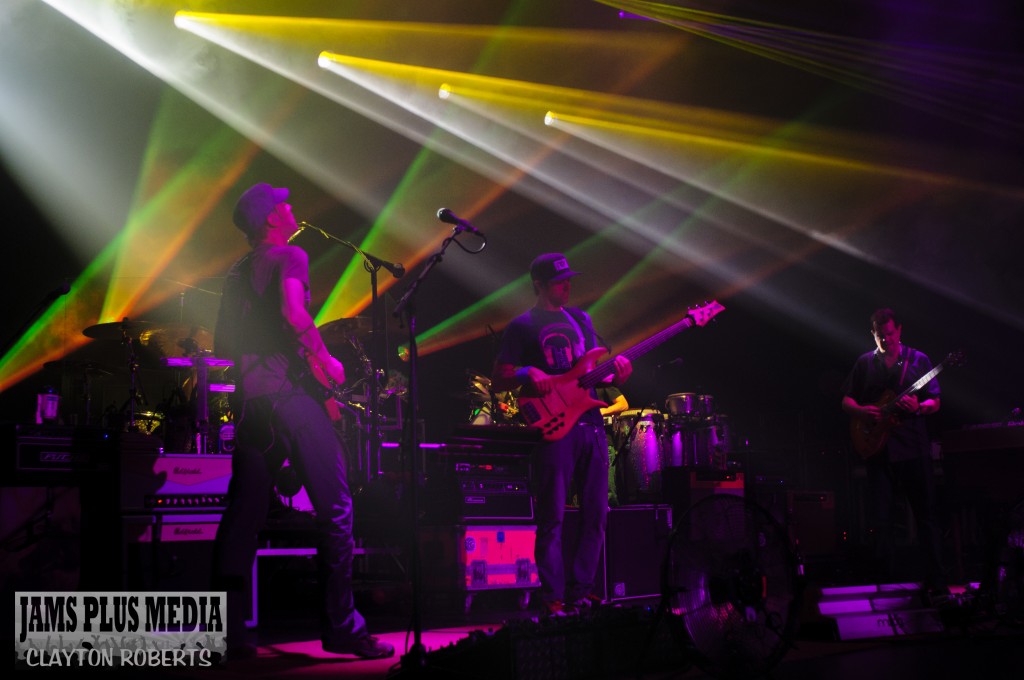 Set I: There's No Crying In Mexico > Resolution > Water, Uncle Wally > Domino Theory, Tribute to the Spinal Shaft > The Bottom Half, Partyin' Peeps > Dear Lord > Partyin' Peeps
Set II: Slacker, Wappy Sprayberry > Miss Tinkle's Overture, Reelin' In The Years, Der Bluten Kat > Nemo > Der Bluten Kat
Encore: In The Kitchen