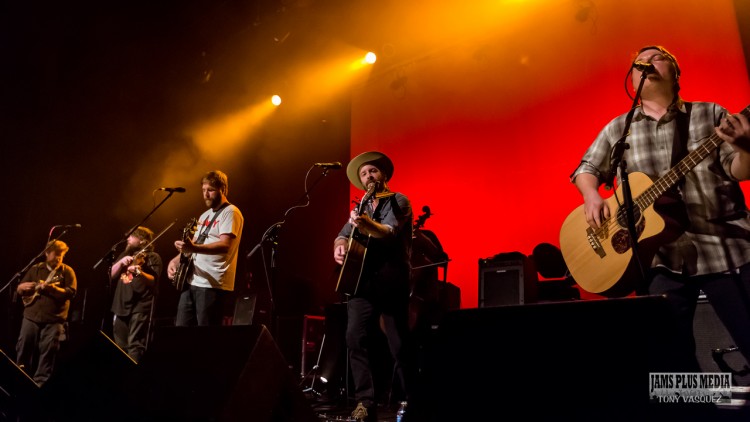 Trampled By Turtles with The Apache Relay ~ Old National Centre ~ Indianapolis, Indiana ~ September 17, 2014
Trampled By Turtles with The Apache Relay
Old National Centre, Indianapolis, IN
Written by: Zen Wild
Photography by: Tony Vasquez of Vasquez Photography
Photo Galleries: Trampled By Turtles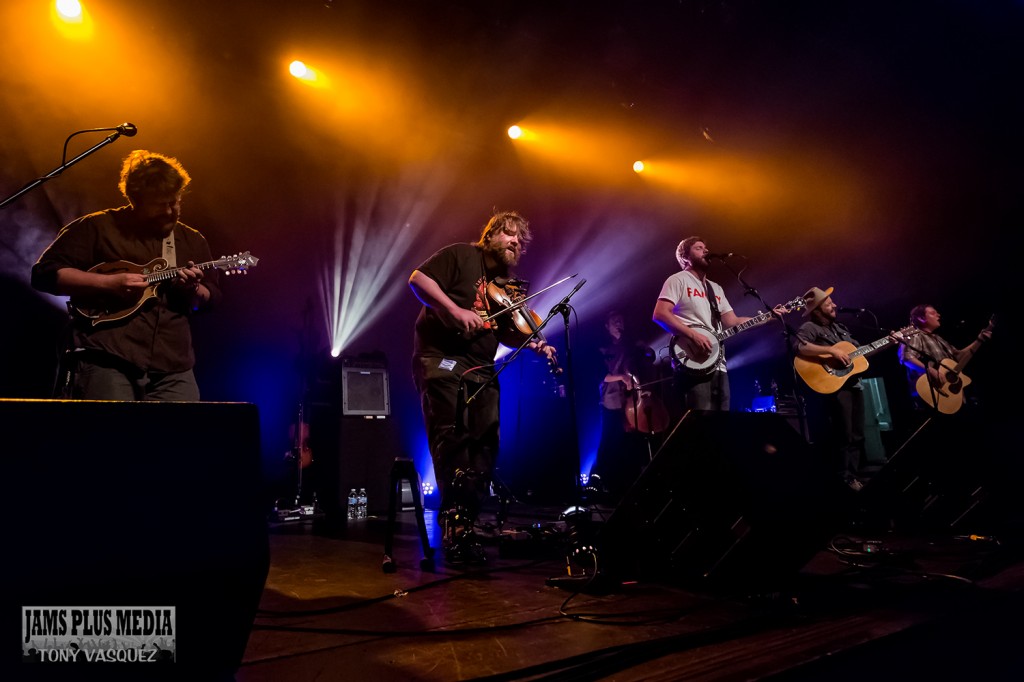 So, it's Wednesday, September 17th, and we're at The Egyptian Room (inside the Old National Centre) in Indianapolis to see The Apache Relay and Trampled By Turtles.  This is my first experience with either one, and I'm stoked!  I've only heard a few tracks from Trampled By Turtles, and we listened to a few on the way to the venue, but I've never heard The Apache Relay.  In fact, before we arrive, we don't know who's going to be the opening band.  I don't know if you've ever heard Gary Clark, Jr. play "Bright Lights," but by the time the concert's finished, we'll realize that it's one of those kinds of situations.  If you know the song, you'll know these lyrics: "You're gonna know my name by the end of the night."  Yeah, it's a night like that.  Both bands put it on.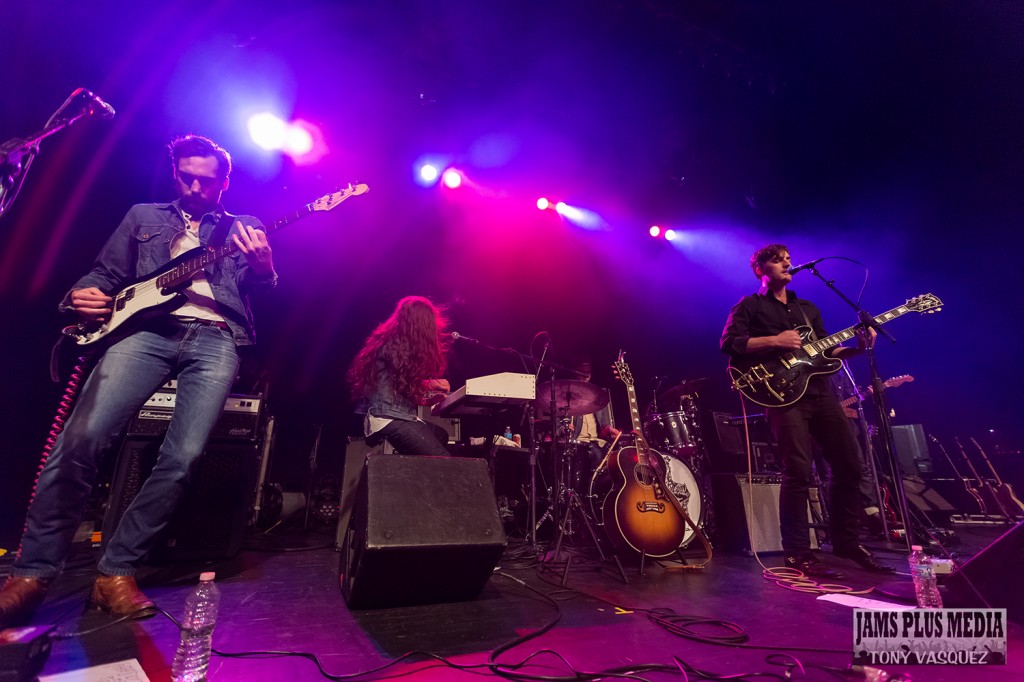 The Apache Relay comes on stage and, immediately, I like their set-up.  They have two guitarists, Mike Harris and Brett Moore, a bassist Michael Ford Jr, two synth/keyboard players, and a drummer. Occasionally, one of the synth players switches out his keys for a third guitar. They have a driving, layered sound that reminds me of several bands, including My Morning Jacket, Wilco, and a bit of the Flaming Lips. It reminds me of them, but it's not the same. I could also mention The Kopecky Family Band in that list, who are also from Nashville, TN, like The Apache Relay. The vocals and the lead singer, Michael Ford Jr. playing that acoustic/electric dreadnought guitar adds some folk element to the overall mix. I absolutely love their entire set.  "Can't Wake Up," "Katie Queen of Tennessee," and "Watering Hole" are amongst my favorites. Incredible stuff. Talking with the band after their set, I find out that they're going to back in Indianapolis on November 4th. You've got to see this band. If you're in the area, or if you're in another part of the country where they'll be coming soon, get out and get a ticket.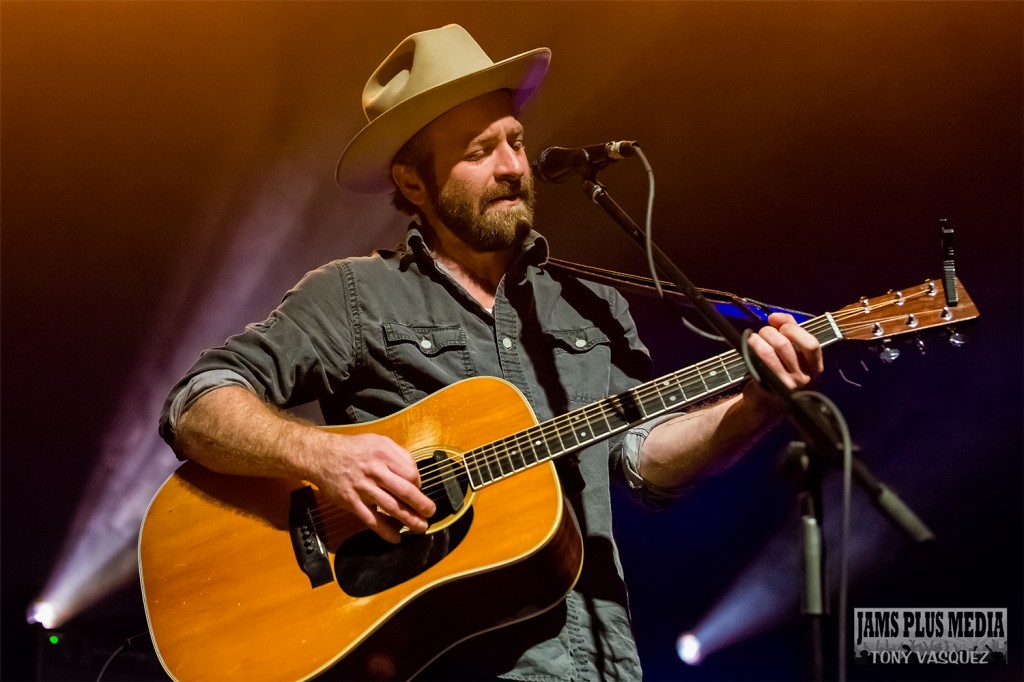 When Trampled By Turtles arrive upon the stage, again, I love the selection of instruments. They include an acoustic/electric bass, an acoustic/electric guitar, a banjo, a mandolin, a fiddle, and a cello.  Having heard a bit of their stuff, I know they come across with a solid mix of bluegrass, folk, and country. It's absolutely amazing seeing it live. Some of the solos taken by the mandolin player Erik Berry, banjo player Dave Carroll, and fiddler Ryan Young are delivered with blistering intensity. Dave Simonett sings the lead vocals with a twangy, high-pitched sweetness that just soothes a listener's soul, whether the lyrics are happy or sad, or about love or loss. All those things are part of life. As their performance goes on, the entire audience is dancing and singing, and shouting their appreciation to the musicians in between songs. I can't see a single face that seems disappointed, and obviously, many of the fans have been so for a while.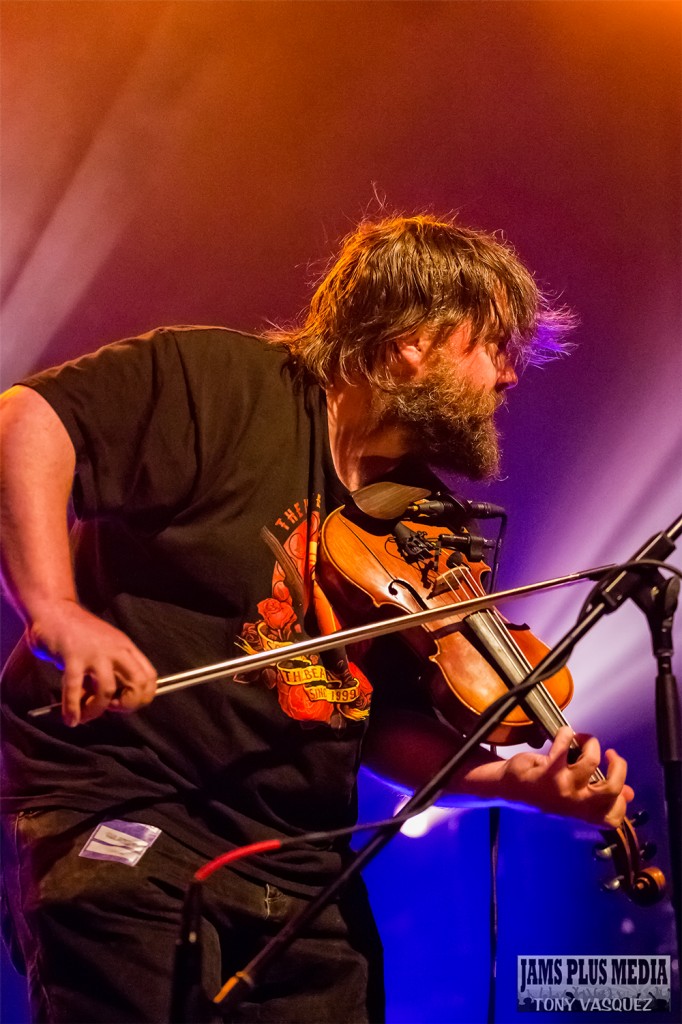 I wish I knew song titles, because I would relate them to you, but unfortunately I don't. Regardless, the set's amazing, from beginning to end. On a side note, the only reason I mentioned some of The Apache Relay's titles is because I will end up buying both of their albums after the show and end up listening to them all night instead of sleeping. Soon, I'll be getting some Trampled By Turtles, as well.  I'm sure another sleepless night is in store.  Just as I mentioned with The Apache Relay, you've got to check out Trampled By Turtles. They'll leave you worn out by end of the show, as you dance until you drop, and they'll pack in numerous fast, short songs and longer, slower songs that will have you dreaming of that love you lost or the one you hope is fast approaching. It's the kind of show you can't afford to miss. Dig in your pockets, get out, and get some good music in your life. You'll be richer by far.