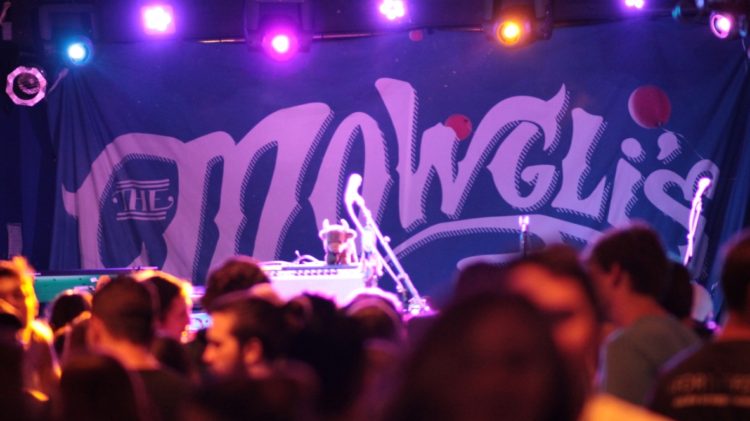 The Mowgli's/Colony House/DREAMERS
The Mowgli's/Colony House/DREAMERS – House of Blues – Dallas, TX – 10/16/2016
Written by: Bret Arata – Photos by: Ben Mohler
It was a school night, and a throng of mostly Dallas high school students eagerly gathered in the Cambridge Room of the House of Blues, a sharp contrast to my last experience there at a Bad Company show, where the average age was 45. If you've never been to the House of Blues in Dallas, it's a venue you just can't miss when you're in the area. The exterior looks as purposely gritty and bluesy as any House of Blues, but the inside reminded me of some Spanish mansion in the colonial Southwest. Additionally, I was baffled by how much space is actually in the establishment; it's like stepping into Scooby-Doo's dog house.  There was even another big show at the same time which only figured out from the large number of Bad Religion t-shirts around. Still don't know where they put that crowd.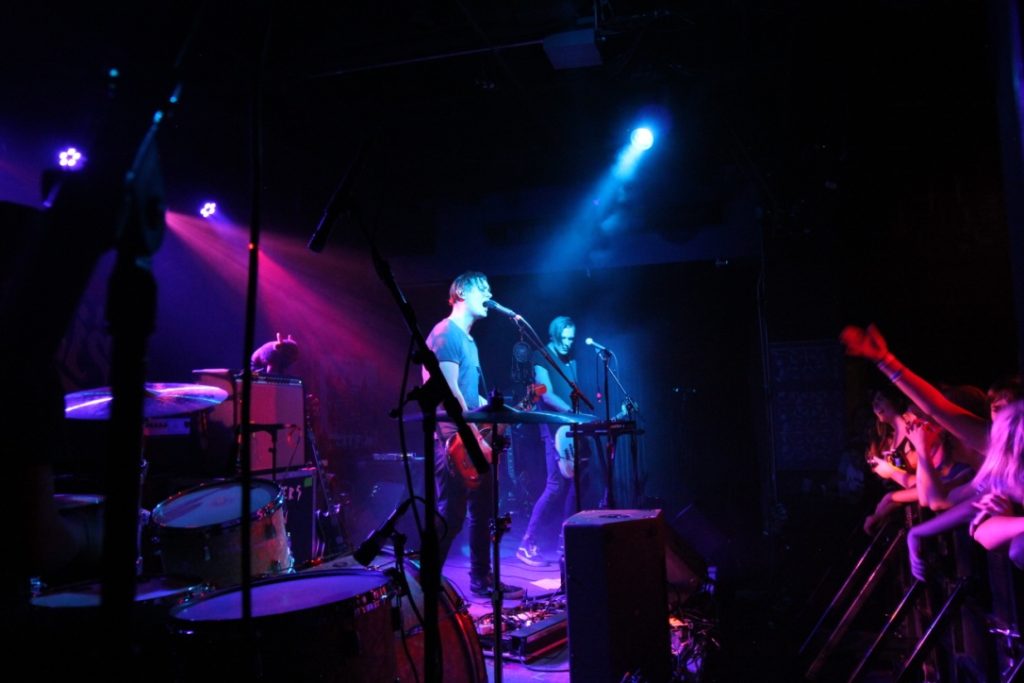 This was the second to last stop on the Mowgli's Where'd Your Weekend Go Tour promoting their most recent album of the same name. Formed in 2010 by high school friends, this "quintessential California band" has been uplifting and invigorating audiences all over with their sunny and upbeat indie rock. You may know them by their incredibly popular "San Francisco," but you should get to know them better because their entire catalog is phenomenal. This was the second time I've seen the Mowgli's, the first right after fellow Jams Plus contributor Caspian Roberts and I had narrowly escaped the clutches of the Gulf Shores Police Department (our friend was not so lucky).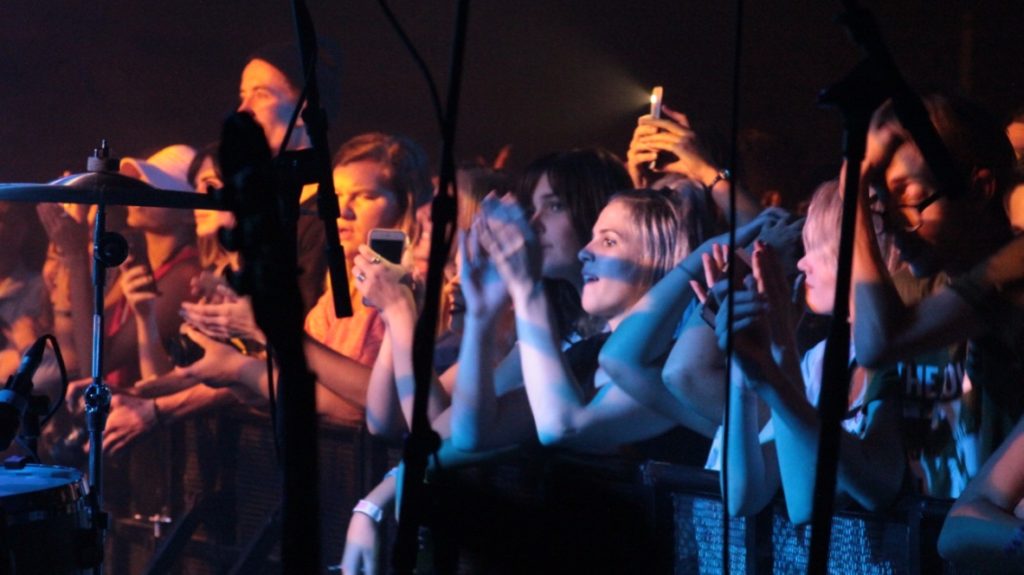 The opening act was DREAMERS, a band whom I had yet to hear of but was pleasantly surprised by. Their music is energetic and at once both hard-hitting garage rock and modern indie rock. One song that really got this teenage crowd going was "DRUGS" which, as you may have guessed, is a song about the consumption of illegal materials. Other highlights of the performance were their renditions of "Sweet Disaster" and "Wolves," all of which can be found on their debut album, This Album Does Not Exist.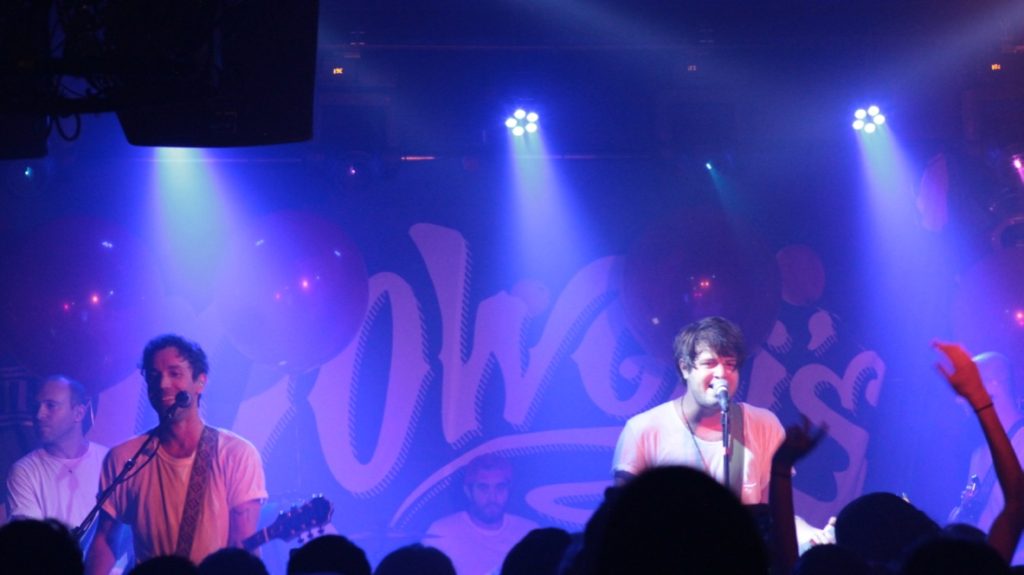 Next up was Colony House, formed in Franklin, TN in 2009 by two brothers and their friends. Their music is upbeat, Southern-influenced but not folksy. Although I was not very familiar with the band before the show, I recognized a few songs like "Silhouettes" and "You Know it." The band was very interactive and energetic, jumping on top of speakers while playing and engaging the crowd often.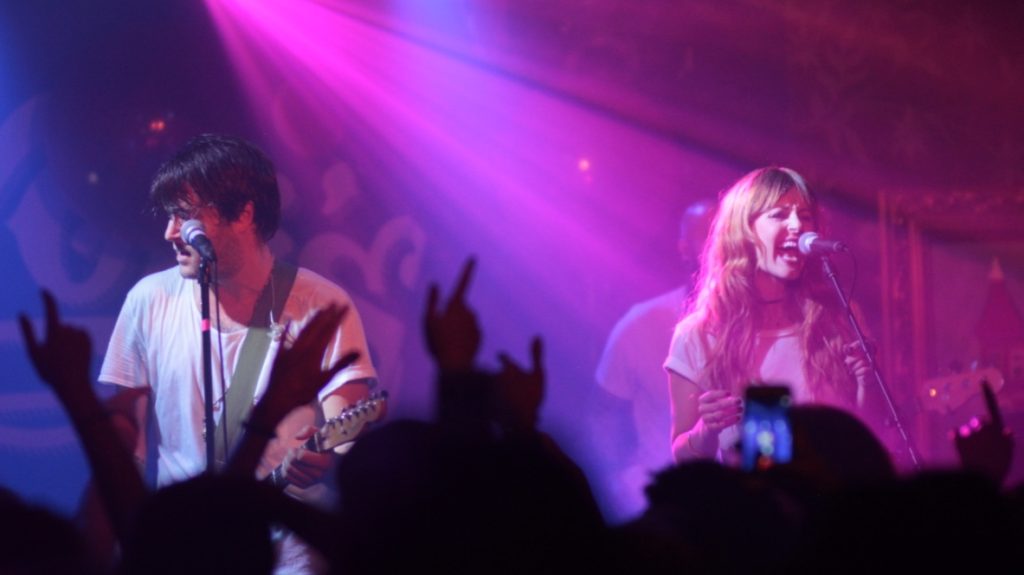 Finally, our most anticipated act arrived on stage. Giant red balloons were placed behind the stage before they came on (Where'd Your Weekend Go features a little girl with a big red balloon on its cover). And for the next hour or so, the Cambridge Room might as well have been Santa Monica beach. The set was a groovy mix of both songs from their new album and some of their old standby's. My favorite part of a Mowgli's performance is how personal they make it. Both Colin Dieden and Katie Earl speak to the crowd as if they were old friends invited to a private performance in their living room. A particularly soulful rendition of "Love is Easy" was a highlight of the show. As the show was drawing to close, Earl told the crowd that their goal is that everybody leaves feeling better than they did, which was followed by a rocking performance of "I'm Good." The band subsequently left the stage, a move which was followed by chants of "One more song! One more song!" After a moving solo performance by Dieden, the band brought both DREAMERS and Colony House back onstage to do a phenomenal ensemble performance of "San Francisco."
Overall, this was a fantastic show at a fantastic venue. The last show of the tour is October 18th in Tucson, AZ, so you may have missed your opportunity to see these three bands together. However, if you get a chance to see any individually, take it. Trust me, you won't regret it.