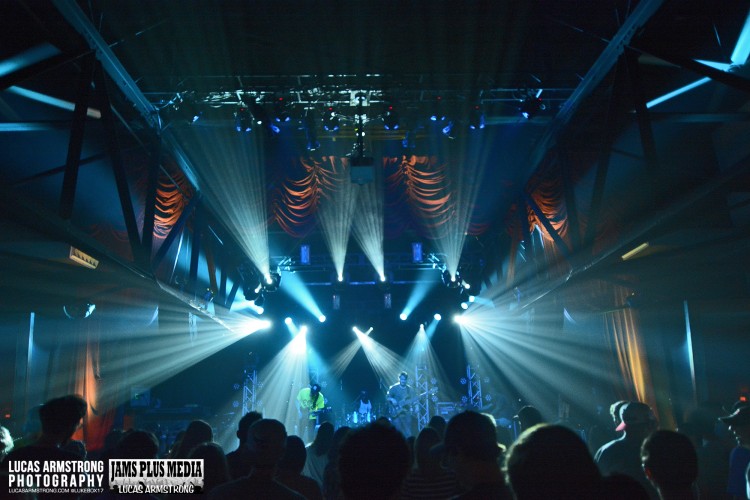 Tauk ~ Terminal West ~ Atlanta, GA ~ June 5, 2014
Words by Mike Gregory, Photos by Lucas Armstrong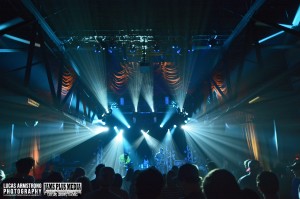 Sirius XM radio helps ease the pain of my morning commute and lately, JamOn (channel 29), has been nailing it!  This time, the songs catching my attention were "Dead Signal" and "In the Basement of the Alamo." The band's name was "TAUK." At a stoplight, I quickly jotted down the name in order to research them later that evening.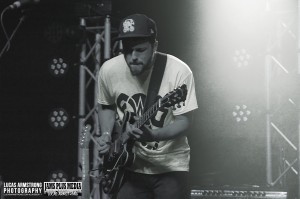 Turns out, TAUK is from NYC and released their first album, "Homunculus," in 2013 and are poised for a new album later this summer. Currently touring up and down the eastern seaboard, I was pleased to find Atlanta on the list with the show being just a few weeks away. The members of TAUK include Matt Jalbert (guitar), Charlie Dolan (bass), Alric "A.C." Carter (keyboards/organ), and Isaac Teel (drums) and most of the band have been playing together since middle school. Something told me this was not a show to miss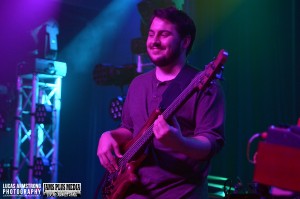 .
Approaching the perimeter of Atlanta, a vicious storm loomed overhead. Clouds of death and destruction turned into torrential downpours with bolts of lightning crashing all around. I still managed to get to the show early and was rewarded with a double rainbow complete with fingers of lightning streaking horizontally across the sky—truly, some of the most impressive display of lightning I have ever seen!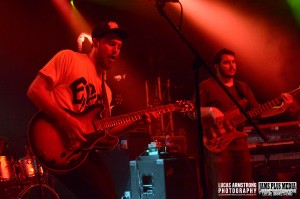 Atlanta is home to many great music venues, but Terminal West ranks pretty high up there in my book! When I am there, I feel as if I am part of the show and not just watching a show. Drinks, food, great bands and views of the stage keep me checking their website on a regular basis.
TAUK took the stage about 9:15, though A.C. kept everyone entertained on the keys up until then. One by one the band members picked up their respective instruments and fell in line with A.C. culminating into an extended trance-like slow jam. The jams faded in and out, interlaced with short unpredictable separate bursts of intensity from each band member. These intense bursts often took on an aggressive metal sound while the rest of the members played softly. This pattern was repeated throughout the night. Isaac Teel, the most recent addition to the band, was chewing gum as he kept time. He was having a great time, smacking his gum to the beat and blowing a huge bubble now and then. Bassist, Charlie Dolan, let his fingers do most of the talking, occasionally cracking a smile after his contribution to the ever expanding jam. Guitarist, Matt Jalbert, was the most animated of the group smiling away as he ripped through solos like a hot knife through butter! TAUK is a united force with no member of the band standing above another making for a well-rounded experience of instrumental pleasure for the fans.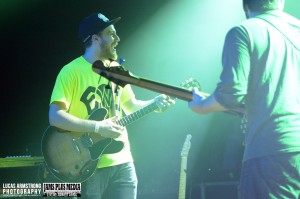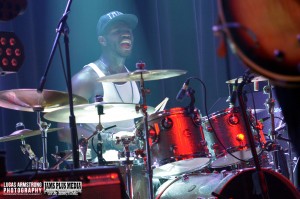 After a brief pause to exchange pleasantries with the crowd and switch guitars, the band broke into The Beatles', "I Want You (She's So Heavy)" from their beloved album, Abbey Road. TAUK's music stirs one's soul and the crowd loved every precious minute of it! A strange form of dance resembling a mosh pit in slow motion began to emerge in certain segments of the crowd. Dancers stood a few feet apart gently moving closer, as if in slow motion, suddenly crashing into one another at the last second. As they made their final approach, Led Zeppelin's, "Immigrant Song" and Kill Bill's, "Battle Without Honor or Humanity" left the crowd hungry for more! TAUK rolled out the red carpet for EARPHUNK in dramatic fashion. EARPHUNK, of course, kept the music flowing with freeform jams and casual sparring between the guitar and keys well into the night. Later, Matt was invited up on stage for a stellar rendition of the Steve Miller Band classic, "Fly Like An Eagle".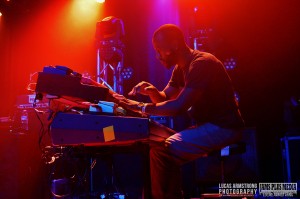 The history of music and how it evolves over time has always fascinated me. Experiencing TAUK live made me feel like I was watching something new and undiscovered evolve, as if I was an astronomer looking through the Hubble telescope for the first time. TAUK can be summed up as truly original and come highly recommended from this music fan! Check them out!