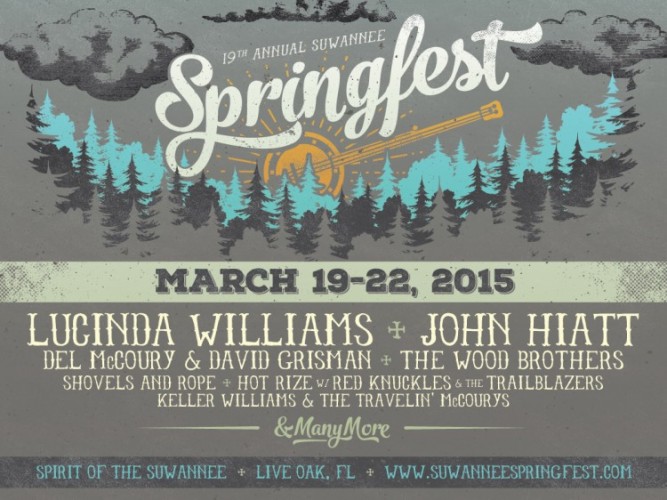 Suwannee Springest 2015: A Recap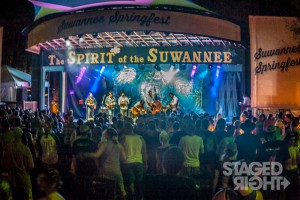 The 19th annual Suwannee Springfest was an amazing weekend like it has always been.  It is one of those festivals that becomes a yearly tradition for many who have attended, a festival where children have been raised and have grown up, going every year with their families. The musicianship and talent offered at Springfest makes it one of the premier festivals of its kind.  There are four stages; the first night all the shows were in the amphitheater which is natural and dotted with mossy oaks and hammocks and creates a truly magical feeling.  The headliner show was two of bluegrass's greatest living legends playing together, David Grisman and Del McCoury, which was incredible to see live. They chose to play a set of songs that included many they don`t play very often; for example, "Country Boy Rock & Roll", "Nine Pound Hammer" and "I`m my own Grandpa".  Being Thursday it felt like a very intimate show and was an honor to hear them on stage together. Fruition had the next show; they had never played the park before and I was excited to see them because they are an Oregon band I`ve only heard but never seen. And they were bringing it! They had the crowd moving and you could tell they were having a great time on stage.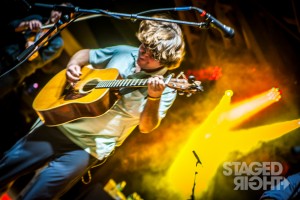 This is one of the best things about Springfest: if you're open to discovering new music and listening to a band you may never have heard of, this is one of the best festivals to discover upcoming talent, both regional and national.  Another thing that separates Springfest from so many other festivals is the amount of collaboration between artists that occurs.  Many times artists have never met, and the next thing you know they are jamming onstage together, which is great because you never know who you might get to see playing together. The Larry Keel Experience was definitely a highlight of the weekend, with Jeff Austin, Keller Williams and so many more; I believe I counted 102 strings on stage at one point, and it truly blew me away.  Springfest is a Bluegrass/Americana music festival but also has elements of a Jamband fest which makes the camping experience different than any other festival I have been to. Instead of late night drum circles or folks playing the radio at their campsites, there are places like Slopryland and the Bill Monroe shrine where it is a pick-a-thon all night. Many of the attendees are musicians and many of the musicians make it a point to come out and join in the pickin' circles. Where else can you get the chance to see Larry Keel, Keller Williams, or the McCourys pickin` around a camp fire with complete strangers?  Not only does just about every campsite have someone with an instrument, this is also a festival with music workshops on all the traditional bluegrass instruments and even songwriting.  The Park is set up perfectly, with easy access to the stages no matter where you camped, clean "real" bathrooms, and shower facilities.  This is not one of those fests they throw in a field and happens once or twice; Spirit of the Suwannee Music Park is run professionally and it is clear why it is rated as one of the top outdoor music venues in the country.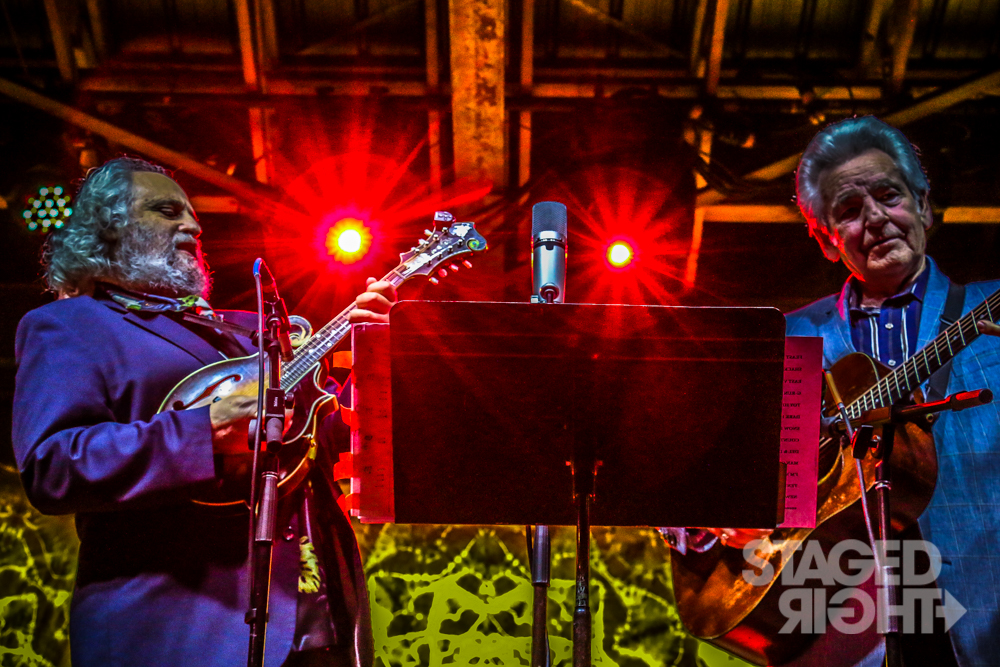 Friday was a full day of music with The Wood Brothers and John Hiatt headlining for the night.  The Wood Brothers are such talented musicians! They have their own unique sound; it was great to have them at Springfest, and I hope they will return. You could tell the whole crowd really loved their set when, even though it started raining at the end of it, people stuck it out.  By the time John Hiatt came on, which was only thirty minutes after The Wood Brothers set, the rain had passed.  John Hiatt was one of those shows where you don`t talk much; he is such a great songwriter his songs just captivate you, and you catch yourself listening to every word.  The Duhks closed out the night with a late night set and really got the crowd moving.  Saturday was another day packed with wonderful music: Hot Rize, Lucinda Williams, Donna the Buffalo, The Infamous Stringdusters and Keller with the Traveling McCourys and Jeff Austin were the main shows of the day.  The weather was perfect, not too hot, and every show was really truly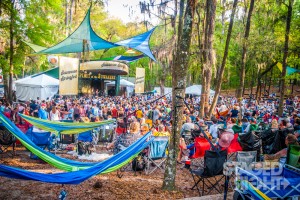 good, with the sound absolutely on point.  Lucinda Williams played a hell a of a blues show and rocked the house. The Infamous Stringdusters had everyone out of their chairs and dancing; and being a West Coast band, it was the first time a lot of people at the fest had seen them. They definitely gained some more fans in the Southeast. Keller with the Traveling McCourys and Jeff Austin was perfect for that time slot between the Grateful Dead covers, and playing Pumped up Kicks had everyone ready for a fun Saturday night.  Sunday was like Springfest always is, with gospel early, and The Blind Boys of Alabama were soul moving. As always Donna the Buffalo closed out the fest with a great set.  So if handmade music and honest- to-God good people are what you're looking for in a festival experience, Springfest is it.
Photo Gallery By Joey Pye