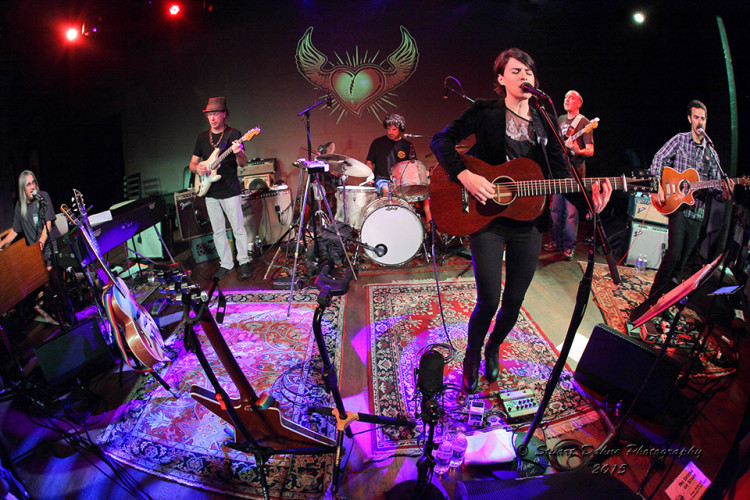 Steve Kimock at The Hamilton
Steve Kimock at The Hamilton
8/4/2015 with Bobby Vega, Jeff Chimenti, Jay Lane, Dan Lebowitz, and special guests performing Grateful Dead, Jerry Garcia, Kimock Classics, and MORE!!
Photos and Words by Stuart Dahne
Steve Kimock came to our Nations Capitol on Tuesday August 4th and raised the roof of The Hamilton, 600 14th St NW, Washington, DC 20005!  First let me give kudos to The Hamilton and all of their staff!!!  They have great food and the staff is always really great! This rendition, "In The Spirit of Sound" was comprised of; Steve Kimock on Guitar and steel guitar, Jay Lane on drums, Bobby Vega on Bass, Jeff Chimenti on keyboards, and Dan "Lebo" Lebowitz on guitar as well.  The band was also joined by special guest Leslie Mendelson on guitar and vocals.  The show features some Steve Kimock originals as well as songs from the Grateful Dead and Jerry Garcia.  There were 2 great sets that just carried you right through the night!
The setlist speaks volumes however you really need to hear this one! If you were unable to attend I highly recommend that you visit Steve Kimock's site and purchase this download as soon as it is available! http://www.kimock.com/
Set One: Tangled Hangers
Hi Heeled Sneakers
Waiting for a Miracle
Bird Song >
My Favorite Things >
Bird Song >
Scarlet Begonias
Set Two: He Ain't Give You None
Oh Babe It Ain't No Lie
How Sweet It Is
It's Up to You
The Harder They Come
That's Alright Mama