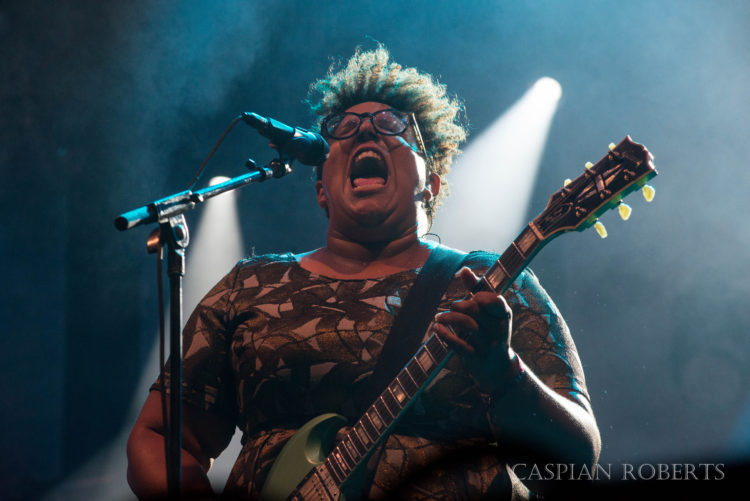 Sloss Music and Arts Festival 2017
Sloss Music and Arts Festival 2017
Review and Photos by: Caspian Roberts
Saturday, July 15 I once again ventured up to Birmingham, Alabama to spend the weekend at Sloss Furnaces for their 3rd annual Sloss Music and Arts Festival. This year's lineup headlined with Widespread Panic on Saturday and Alabama Shakes on Sunday, with tons of other great bands scheduled throughout the weekend. I was fortunate to photograph Charles Bradley and His Extraordinaires, Spoon, and Widespread Panic on Saturday, followed by  Judah and The Lion, Phantogram, Sturgill Simpson, and Alabama Shakes on Sunday.
Saturday began as a lovely day full of sun and fun, with the large crowd ready for another great year. I first went to Charles Bradley and His Extraordinaires. While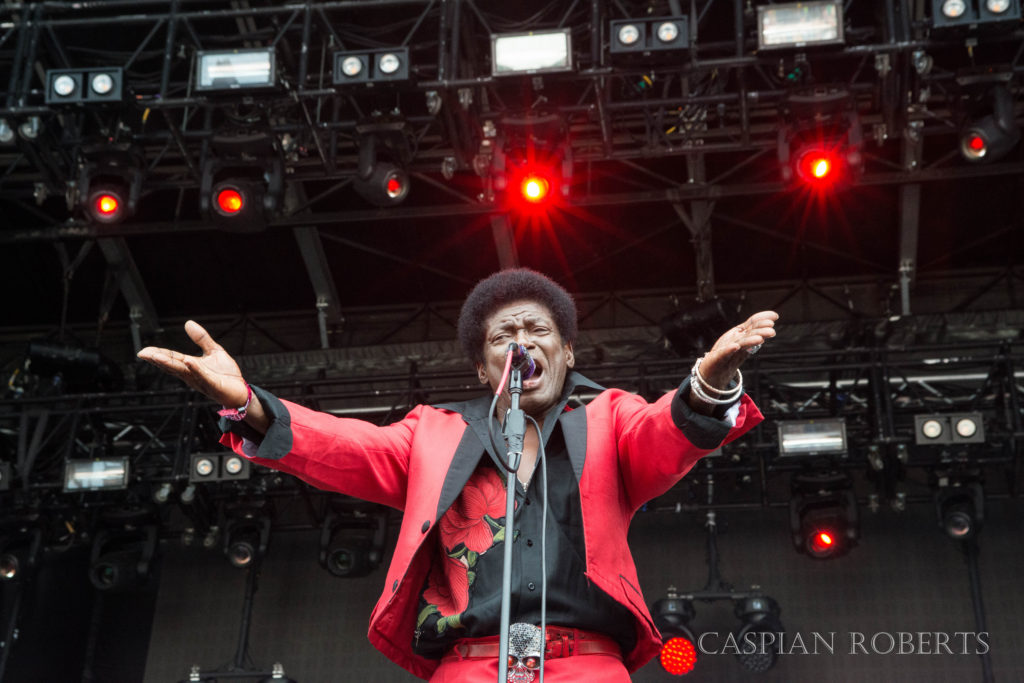 Charles Bradley may be 68 years young, he stunned the crowd with some of the best dance moves I have ever seen. His soulful, funky music was contagious to the crowd, and Charles coerced the crowd into dancing along with him. His set was a testimony to what he believes in; that music can change the world. He talked to the audience as if we were all part of his family, and he shared intimate stories with us. Charles Bradley was diagnosed with stomach cancer last year in 2016, and it is truly a blessing that he has continued on with his music, touching all those who can hear it. Next up on my to-see list was Spoon, an American rock band from Austin, Texas. Spoon has taken quite the following in the indie crowd lately, with hit songs including "Hot Thoughts," "I Turn My Camera On," and "Can I Sit Next to You." While Spoon was performing, and I was dancing along to "I Turn My Camera On," I felt several rain drops hit my head, and looked up to see ominous clouds rolling in. I took shelter under the bridge and enjoyed the rest of his set in safety. The rain continued to pour for several hours, until it finally (sort of) cleared up for Widespread Panic's set. I was able to cover Widespread at 420 Fest earlier this year, and it was great to be able to do so again at Sloss. Their set began with "Old Neighborhood," and went into one of my, and the crowd's, favorites "Chilly Water."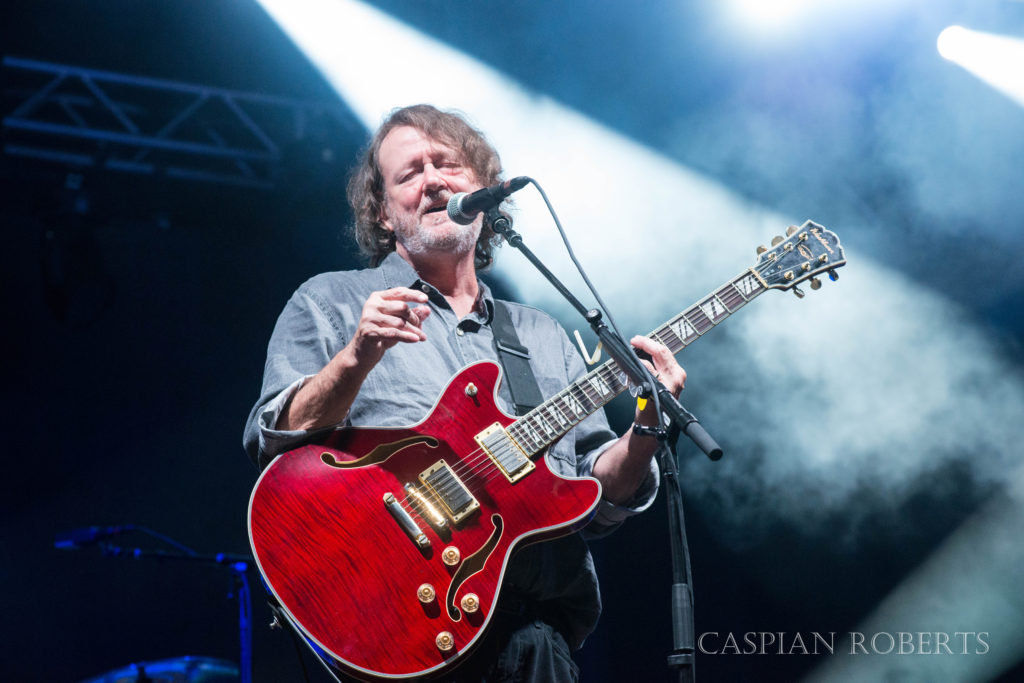 While taking pictures, I felt all of the beer, water, and other various drinks being thrown up in jubilation to the song. Their set was full of crowd favorites, including "Porch Song," into "Space Wrangler," which the band jammed out to for a while. Their set continued with "Honky Red," and they closed the show and Saturday out with "Climb to Safety." Saturday was rainy and muddy, but was beautiful none the less.
Sunday began with a message from Sloss fest that said the grounds may still be a little muddy, but no one cared as we all entered the venue ready for the second and final day of the festival. The first band I covered was Judah and the Lion, who felt particularly happy to be playing in Birmingham. They introduced themselves and told fond stories of playing all over Birmingham while they were a growing band, and were thrilled to be playing there once again. Their blend of bluegrass, alternative rock, and folk is infectious and entices you to jump and dance around. They played their hit songs "Suit and Jacket," "Take It All Back," and also did a great cover of "Mr. Brightside." Next up was Phantogram,  an American music duo from Greenwich, New York, formed in 2007 and consisting of Josh Carter and Sarah Barthel. Their electronica brand of music brought quite the crowd, and was a pleasure to sit back and listen to. Next was Sturgill Simpson, an American country music and roots rock singer-songwriter from Jackson, Kentucky. His soulful set was amazing to witness, as he poured his soul into the music he sang and performed. He did a great rendition of Rihanna's "Desperado," which was quite a pleasant the surprise to see. Finally was the last band of the weekend, Alabama Shakes. Alabama Shakes is an American blues rock band formed in Athens, Alabama in 2009. The band currently consists of lead singer and guitarist Brittany Howard,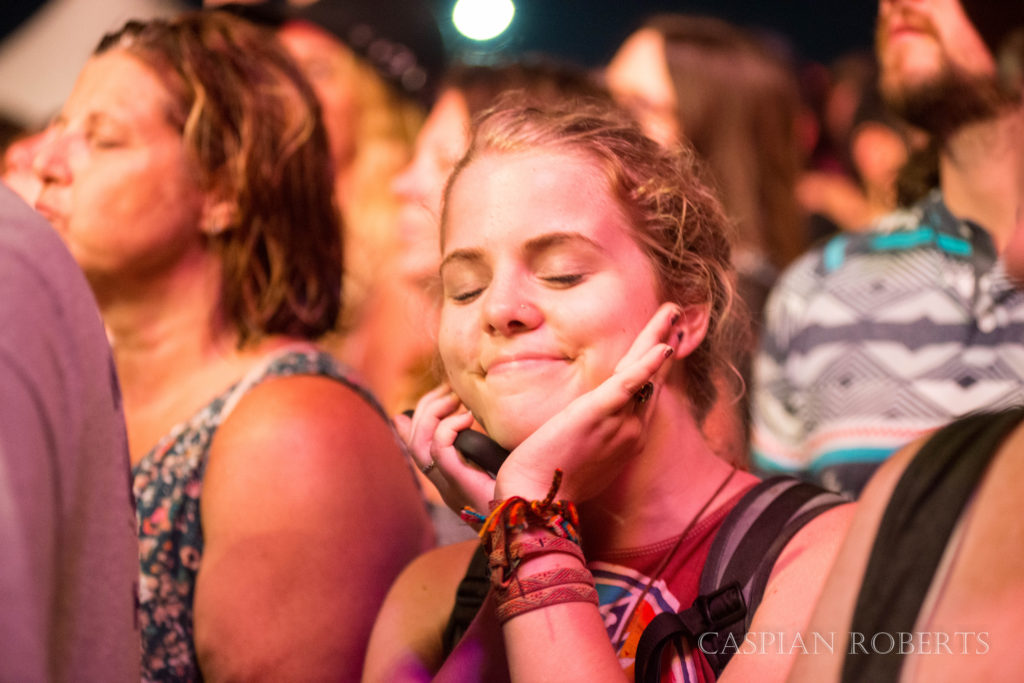 guitarist Heath Fogg, bassist Zac Cockrell, and drummer Steve Johnson. Brittany payed great homage to Birmingham, and all of Alabama, dedicating the set to the state where she and the band began. Their soulful blues and southern rock sound fit perfectly to the environment we were in, and everyone sang along to their hit songs including "Future People," "I Ain't The Same," and "Don't Wanna Fight." They encored with my favorite song "Sound and Color," and perfectly closed out yet another great year at Sloss Fest.
This was the third annual festival for Sloss, and also the third year that I have attended. Each year has been fantastic, and I look forward to going again next year. This is a great environment for people of all ages, and I highly encourage anyone, near or far, to come check out Sloss Music and Arts Festival in Birmingham, Alabama.