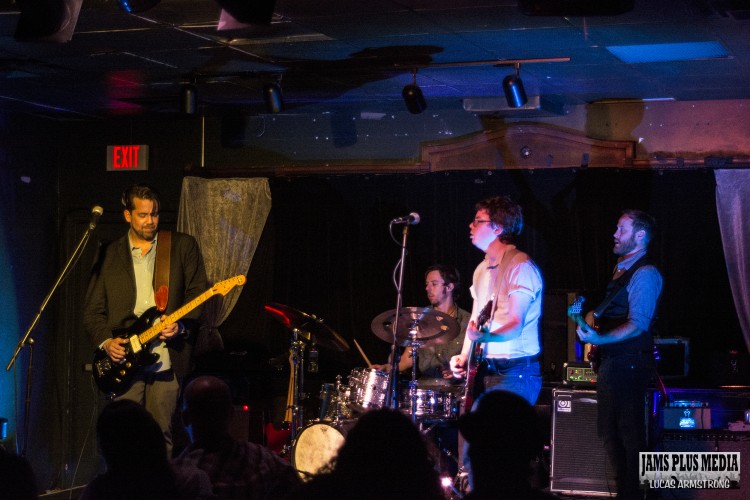 Patrick Sweany ~ Smith's Olde Bar ~ Atlanta, GA ~ 7/17/2014
Words by Mike Gregory, Photos by Lucas Armstrong
Smith's Olde Bar, located in Midtown, has a rich history of music. Signed concert posters blanket the walls from the thousands of bands that have performed here such as Widespread Panic, Kings of Leon, My Morning Jacket and even David Bowie back in the day! The intimate, "Atlanta Room," holding a max capacity of only 100 people provided everyone the best seat in the house for tonight's show, Patrick Sweany.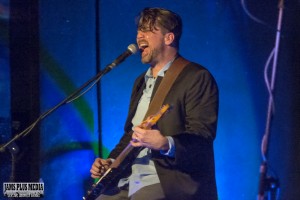 If you don't know guitarist, Patrick Sweany, consider yourself out of the loop! Based in Nashville, TN, this guy packs a serious knock out punch combining styles of Old School Blues, Rock, Soul, Country and Folk! His style is hard to nail down, but it is indeed his own! Check out the hype at http://www.patricksweany.com/hype.html.
Dressed in a dark blazer and jeans, Patrick and his band took the stage about 10pm. He greeted the crowd, dedicating the first set to the late, Johnny Winter, whose signed concert poster prominently displayed above the exit. With fingerpicks poised above the strings of his black Fender Stratocaster, like a cheetah ready to strike down an antelope, Patrick came out with his rockin' tune, "After Awhile,"—the first track from his album, Every Hour is a Dollar Gone, produced by Dan Auerbach of The Black Keys. He switched between the Stratocaster and a red Telecaster throughout the night playing slide guitar depending on the song.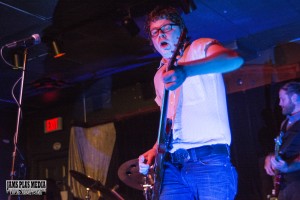 Patrick has assembled a stellar band.  Don't be fooled by the trio's easy-going demeanor—these guys have chops! Sharing vocals with Patrick was Zach Setchfield, who burst forth with some fretboard magic on his burgundy Gibson SG, that spread smiles across the room all night long! Bassist, Jason Harris, kept the low end in check while percussionist, Dillon Napier, rocked a sparkly silver drum set with flawless execution. Patrick and his band worked together like a well-oiled machine playing a mix of new and old songs. Patrick is a master musician and he and his band can do it all!
About 11pm, Patrick gave a short solo performance sitting on a stool keeping time on an amplified, wooden stompbox. Between songs, he spoke of blues legends Leadbelly and Blind Willie McTell. Fifteen minutes later, he brought the band out announcing that it was time to play the blues, which he does so well. He closed the night with a fan favorite, "Them Shoes" and left the room wanting more!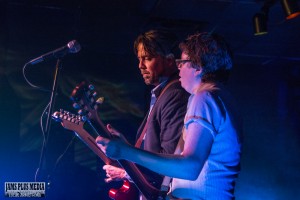 You can always count on a solid performance from Patrick Sweany as he somehow manages to do no wrong. He is currently touring across the US through October with a show planned in Canada along the way. Show him some love while he is on the road!