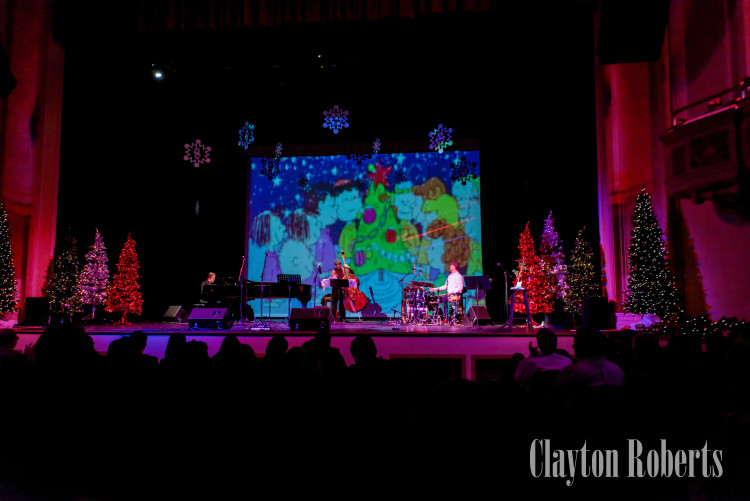 Mobile, Music, and the Holidays 2015
Mobile, Music, and the Holidays 2015
Written by: Clayton Roberts and Rosemary A.W. Roberts
We do not always get what we want in life, but during the Holidays in Mobile, AL you can count on Chris Spies delivering another installment of Mobile's Dead at Thanksgiving, and John Milham bringing the Charlie Brown Jazz Christmas to town in December.  Well, this year was right on cue.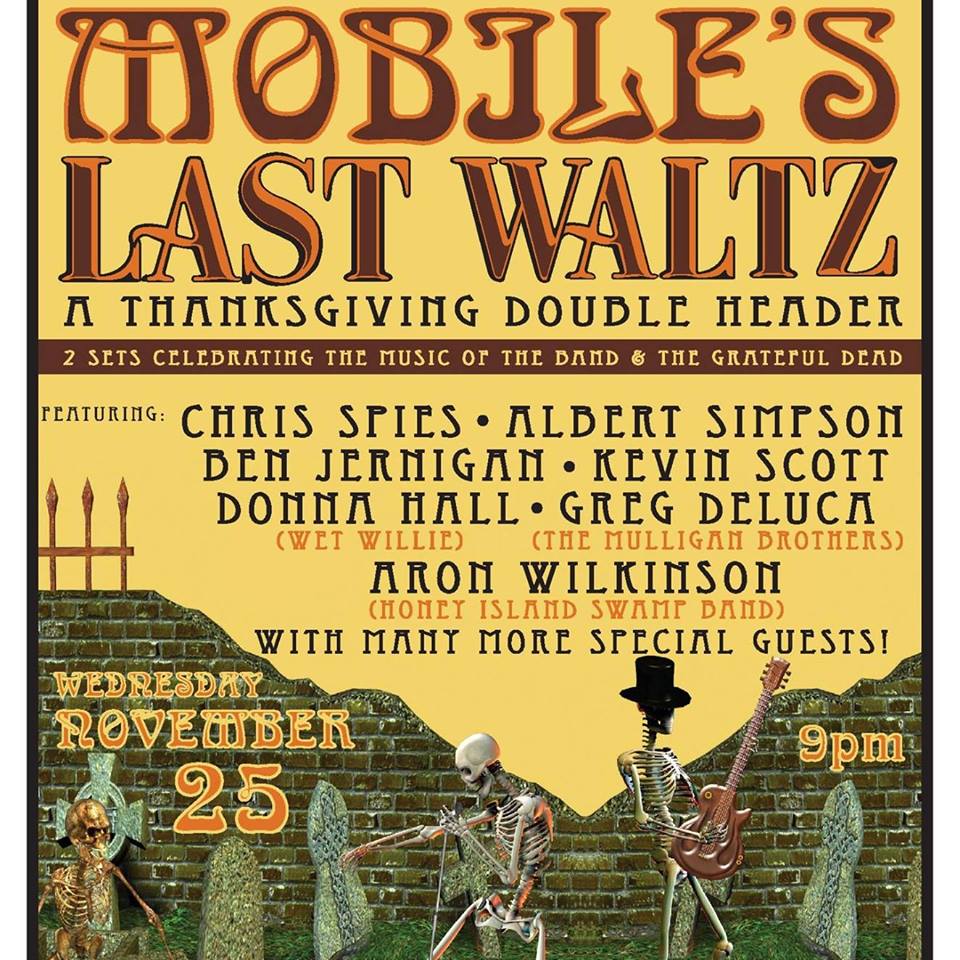 Thanksgiving brought Chris Spies and Mobile's Dead downtown, but this year with a twist.  Not only was the all star band going to perform Grateful Dead tunes, especially meaningful with the 50th anniversary celebration of the Grateful Dead taking place this year; but they also went the extra mile, bringing out a true Thanksgiving tradition and covering some of The Band's Last Waltz tunes.  The lineup consisted of Chris Spies, Albert Simpson, Ben Jernigan, Donna Hall (Wet Willie), Aron Wilkinson (Honey Island Swamp Band), Kevin Scott, and Greg DeLuca.  The event was held once again at The Brickyard and the event was stellar.  The Southern Rambler's Michelle Stancil has shared some great photos of the event for us.
When December rolls around, chills are in the air for the Charlie Brown Jazz Christmas that John Milham has made an annual tradition.  For this seventh annual concert, coinciding with the 50th anniversary of the beloved animated classic, The Joe Cool Trio with John Milham (drums), Chris Spies (piano) and Chris Severin (bass) performed Vince Guaraldi's Soundtrack "A Charlie Brown Christmas".  Follow-up sets would include Mobile's own The Hall Family Christmas (featuring Jimmy & Donna Hall from Wet Willie). Plus, special guests Jennifer Hartswick (trumpet player and vocalist for the Trey Anastasio Band) and Christopher Spies Jr. (sax) would join the soiree, performing their favorite Christmas tunes.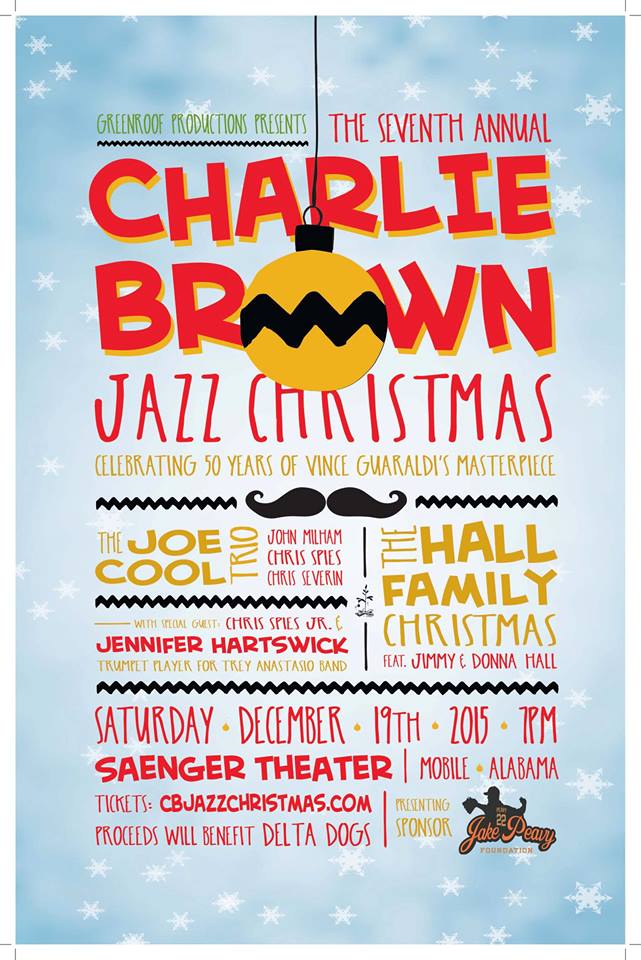 The show was absolutely incredible from start to finish.  Many people truly don't understand the incredible talent pool that Mobile, AL has to offer to the music and arts of the world.  Catt Sirten stated this so eloquently when presenting the acts as they rolled across the stage, thanking local baseball professional pitcher Jake Peavy (San Francisco Giants) for supporting the concert, and AL.com journalist Lawrence Specker for helping raise awareness of Mobile's shining stars.  The Joe Cool Trio could play any stage as the words that come to mind are 'true professionals on their instruments'. Chris Severin laid down some thick heavy vibes on his upright bass; John Milham never ceases to amaze with his laidback yet so-precise drumming; and Chris Spies can rock any keys, but sounded absolutely beautiful stretching out melodies on the grand piano.
Jennifer Hartswick blows that horn like no tomorrow, and during the second set her voice echoed throughout the Saenger Theatre bringing sultry beauty to "White Christmas" and "Merry Christmas, Baby".  Meanwhile Christopher Spies Jr. continues to flourish on sax: musical genes run strong in the Spies family!  Always a pleasure to see them play; and THEN (speaking of strong musical genes) the Hall Family Christmas program followed.  If you are from Mobile, as Catt stated, you are either in the family by Blood or Love.  Jimmy Hall is so amazing and yes, he and his family played some Wet Willie tunes, including "Country Side of Life" and "Keep on Smiling".  Plus, they treated us to many great Christmas gospels and favorites. Jimmy's voice was angelic for "O Holy Night", and he and his sisters Donna Hall, Cindy Hall McQuillen, and Susie Hall Hewitt brought extra helpings of soul for "Go Tell It On the Mountain" and "Silent Night". With children and grandchildren joining with instruments and voices, it really was a family celebration, and the audience certainly left the Saenger feeling very merry and bright!
Dear Mobile: always remember what we have right here in our own backyard to offer our ears and senses in regards to some of the finest music in the world.  Be grateful for our top-notch homegrown music, and support live musical performances every chance you get! See you next year!!