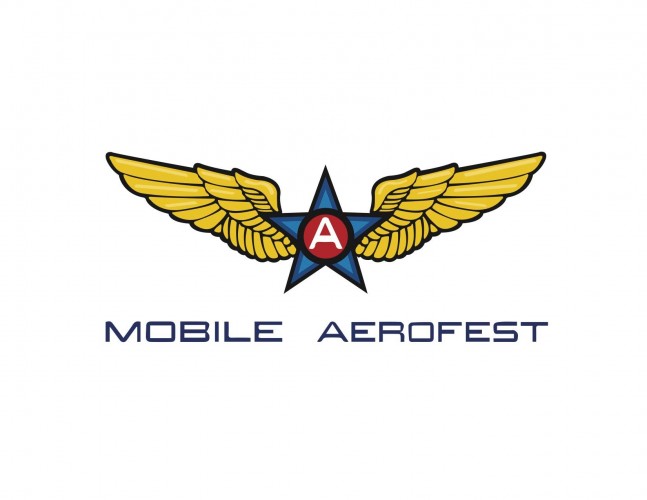 Mobile AeroFest – Brookley Aeroplex – Mobile, AL – March 20-21, 2015
written by Rosemary A.W. Roberts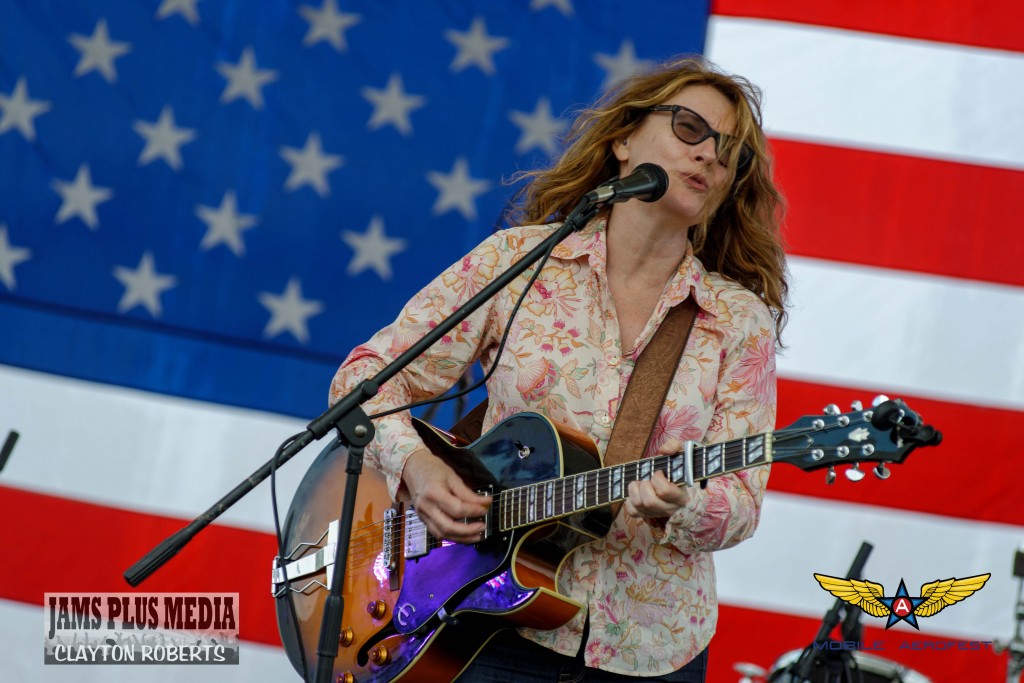 Every music enthusiast loves a great music festival, as the chance to see multiple favorite bands is coupled with the opportunity to check out intriguing unfamiliar bands, all in the span of one location and weekend. With the addition of a visual arts element and a culinary arts element, a festival becomes a multi-sensory experience that invigorates the spirit. If you then mix in a bit of physical activity and sports exercise, the mind-body connection is complete. And when the unifying theme of the weekend is honoring our nation's Veterans and Wounded Warriors, now you're holding a celebration "For All The Right Reasons".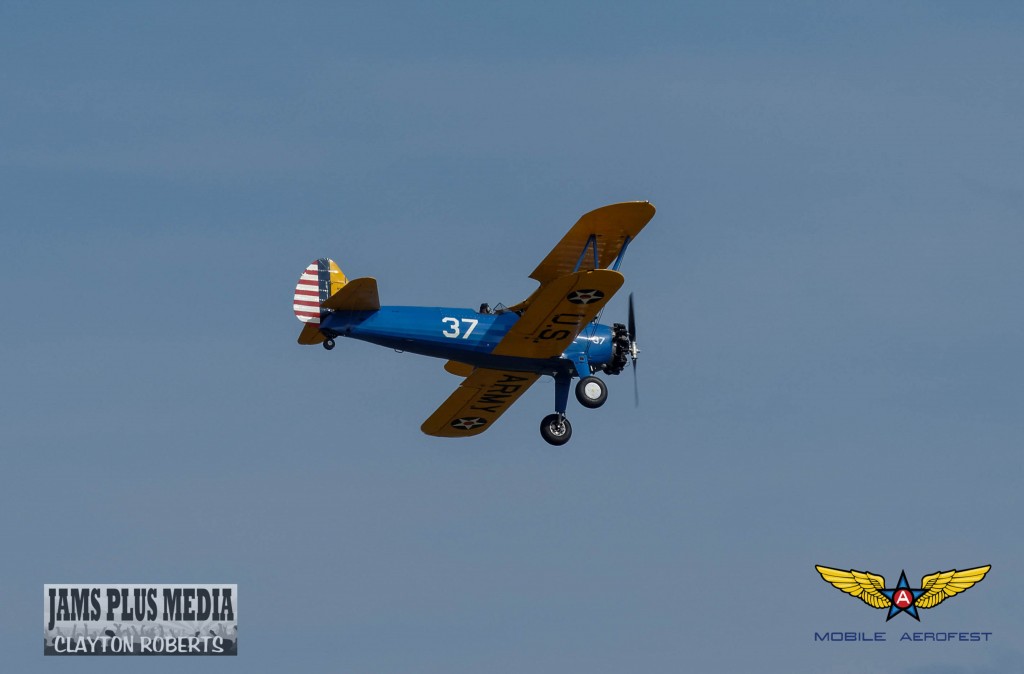 Introducing the inaugural Mobile AeroFest, a multi-faceted festival event that is unique in its mission and its offerings. The two-day festival celebrating the true heroes of our nation was held on the grounds of Brookley Aeroplex, the fully functional general aviation airport in the industrial complex of Mobile which will soon include a new Airbus assembly plant. The massive grounds easily accommodated four music stages, plenty of space for Arts & Crafts displays, a CrossFit challenge course, several food trucks in addition to standard festival food vendors, and a Kids' Zone. There was an Army medical/surgical tent set up that you could walk through to get a demonstration of what injured soldiers encounter on the battlefield. Inside one of the hangars was a Medal of Honor Exhibit of Valor, an exhibition of Hero Games with adapted sports that accommodate disabled athletes, and a career and education expo to help Veterans network future opportunities. A HERO Foundation www.aherousa.com was raffling off a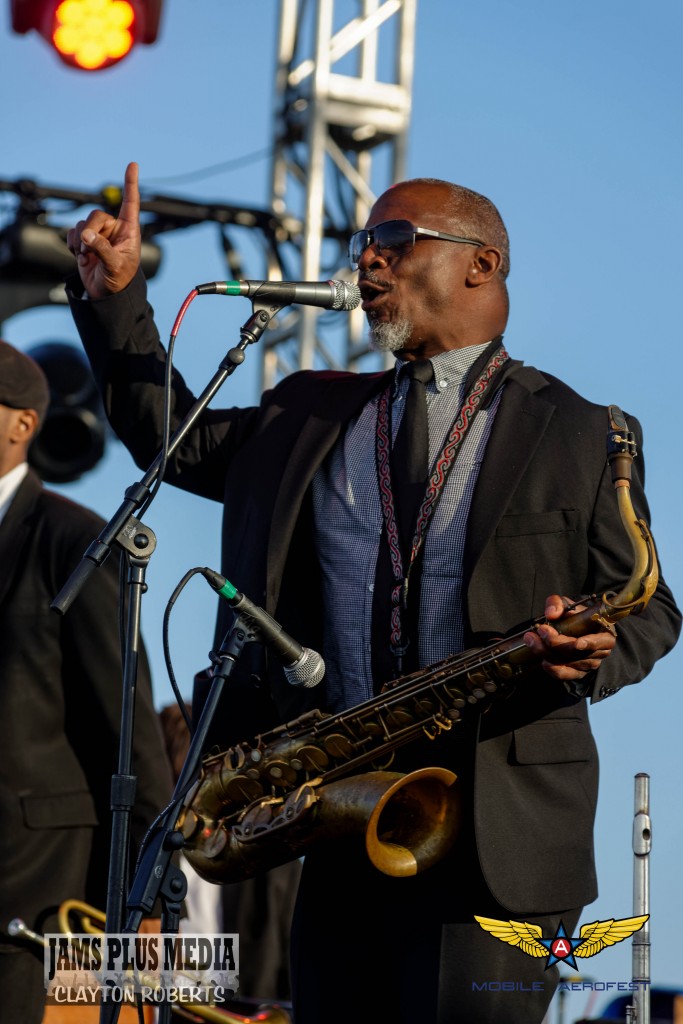 chopper, while helping raise awareness of the plight so many Veterans face after returning from war; since 9/11/2001 there have been over 6,000 warriors killed in combat, and a staggering 90,000 tragically lost to suicide. Our service men and women sacrifice so much defending our freedom, and it was inspirational to have Mobile Aerofest provide a venue to celebrate them and thank them for their service.
And what a way to celebrate! The music lineup was absolutely phenomenal throughout, with local and national acts putting forth superb performances sure to please a wide variety of musical tastes. Friday afternoon was sunny and breezy and included Mobile's beloved Lisa Mills with her gorgeous voice, Hotel Oscar rockin' out righteously, the Soul Rebels from New Orleans with their big horns and huge sound, and Rosco Bandana bringing cool styles and tunes from Gulfport, MS. Even though the sun began to set, the main stage absolutely heated up when Karl Denson's Tiny Universe came on. Looking sharp in their suits, they started things right with Jimi Hendrix's "Power To Love", and kept the intensity and musicianship high through their set. The new tunes "Monkstrap" and "When I Get Home" were awesome, with blistering guitars, and Karl Denson showing his prowess with both saxophone and flute. Hearing the band nail Traffic's fun instrumental "Glad" was a treat that had everyone dancing and smiling.
Next up was New Orleans powerhouse funk masters Dumpstaphunk doing what they do best,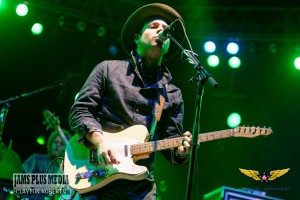 inciting a groovy dance party, opening with "In This World" and bringing out the horn section from Naughty Professor for "I Know You Know". Chicago-based band The Heard earned rave reviews, and Mobile fan favorite Ryan Balthrop and Friends were soulful and fun, with the giant American Flag a perfect backdrop for these good ol' American rockers. Robert Randolph and the Family Band gave a lively performance and kept the party vibe going as the night moved on. Friday night headliners Dawes gave their all on the main stage, with pristine sound and rousing stage presence. The bonus was realizing that Duane Betts of Allman Brothers Band legacy (his father is Dickey Betts) was making his debut guitar performance with Dawes; he sounded right at home with their vintage-sounding folk rock.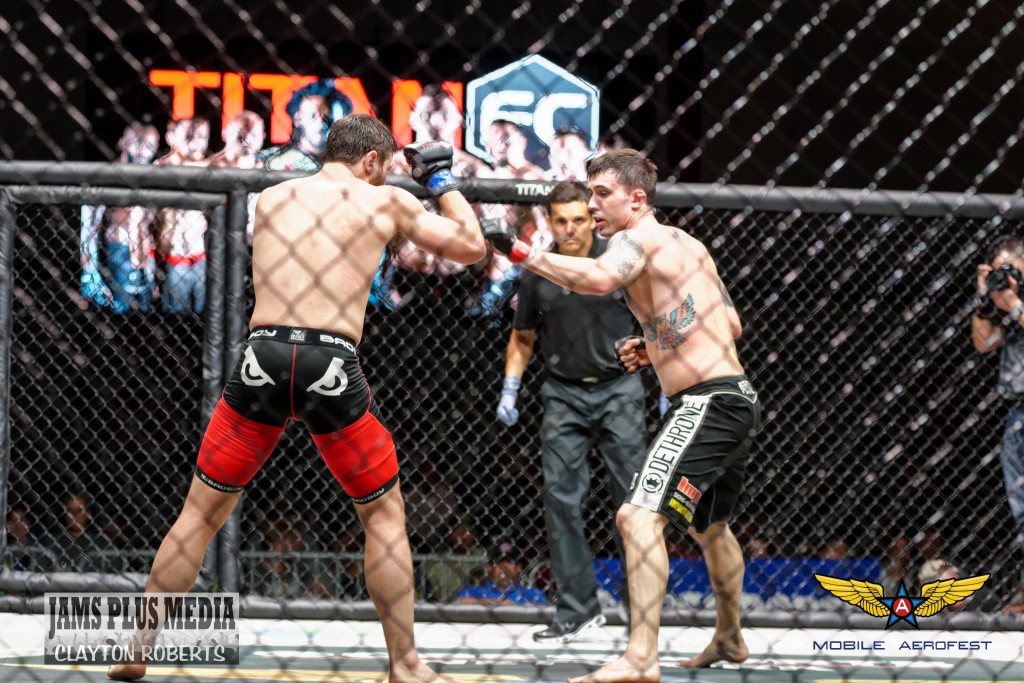 AeroFest endeavored to establish a distinctive persona with two huge athletic events spanning Friday night and Saturday morning. With great excitement, Friday night featured a Titan FC Mixed Martial Arts championship battle, with fourteen bouts, including four CBS televised title fights. The fight cage was set up in one of the hangars, and a sizeable crowd assembled to watch the fighters compete under the bright lights. On Saturday morning, bicycle enthusiasts of different skill and ability levels participated in the Independence Ride, celebrating the freedom to ride with four different length courses. Riders who were in for the long haul began in Bayou La Batre, AL for a 48-mile or 38-mile trek; there were also an 18-mile and 12-mile journey available; all of the rides ended at Mobile Aeroplex on the grounds of the festival. The Independence Fund www.independencefund.org helped put the event together, allowing Veterans and civilians the chance to ride like the wind.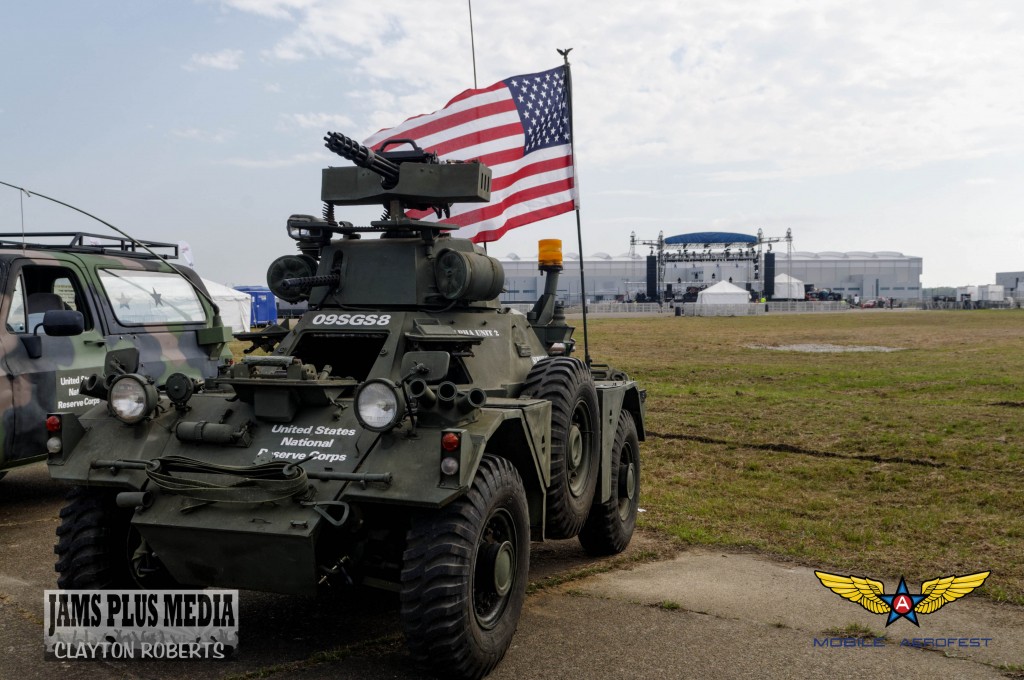 The music continued on Saturday with a full lineup of bands catering to all. Lee Baines and the Glory Fires brought some mighty hard rock to the party, and New York-based Steve Gunn provided a lyrical style of danceable rock that all enjoyed. New Orleans dance trancers Gravity A clearly have an electronica base, but it's their jazz element that sets them in a deliciously different groove. Local Mobile blues rockers Johnny No are high energy thrillers, and Matthew Curry's set was a hard rockin' good time. A really special treat was seeing renowned actor and talented bass player Gary Sinise and the Lt. Dan Band! Gary Sinise has been a steadfast supporter of our nation's service men and women for numerous years, and his Foundation www.garysinisefoundation.org helped sponsor AeroFest. The Lt. Dan Band is a group of talented musicians and singers who fill the stage with lively renditions of a wide variety of great songs. From Christopher Cross's "Ride Like The Wind" to big-band swinging "Boogie Woogie Bugle Boy", from Stevie Wonder to Michael Jackson, and a smoldering version of Charlie Daniels Band's "Devil Went Down to Georgia", the Lt. Dan Band had the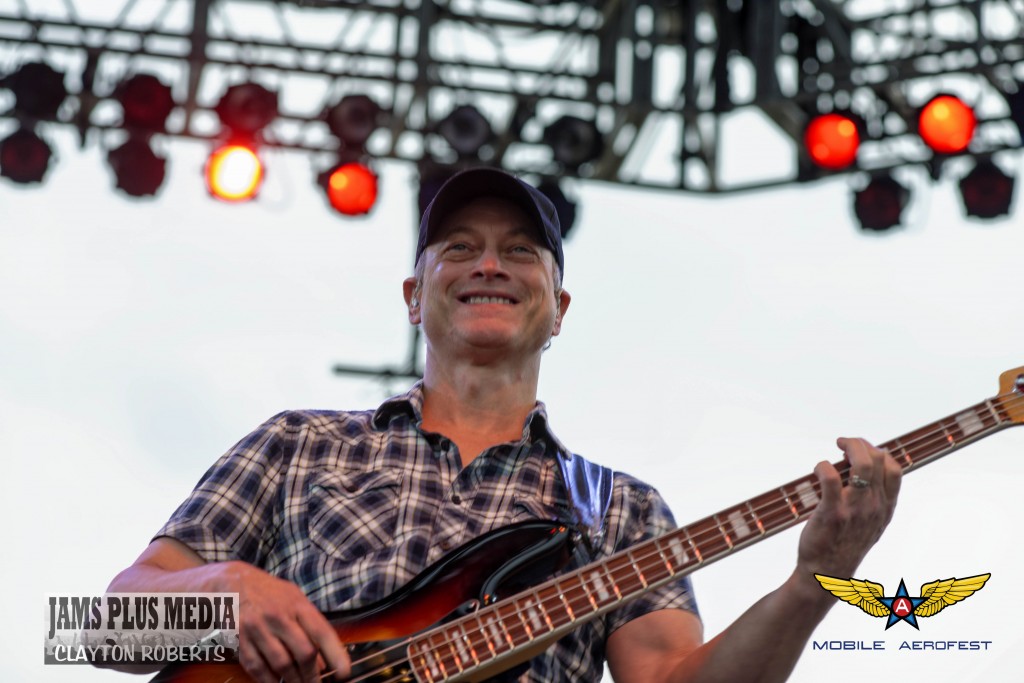 crowd rockin' and rolling. And when Gary Sinise asked all the Veterans in the crowd to raise their hands, it was inspirational to see how many brave men and women heroes were in the crowd, and it was awesome to be able to give them a round of applause and thank them for their service.
Progressing to the second stage, the good time vibe of New Orleans' Honey Island Swamp Band made us dance and swing with their cleverly crafted songs like "Black and Blue", "Cast the First Stone", and "Prodigal Son". They also did a great version of Johnny Cash's "Folsom Prison Blues", and their set concluded with one of my favorites, "Cane Sugar". A bit later as full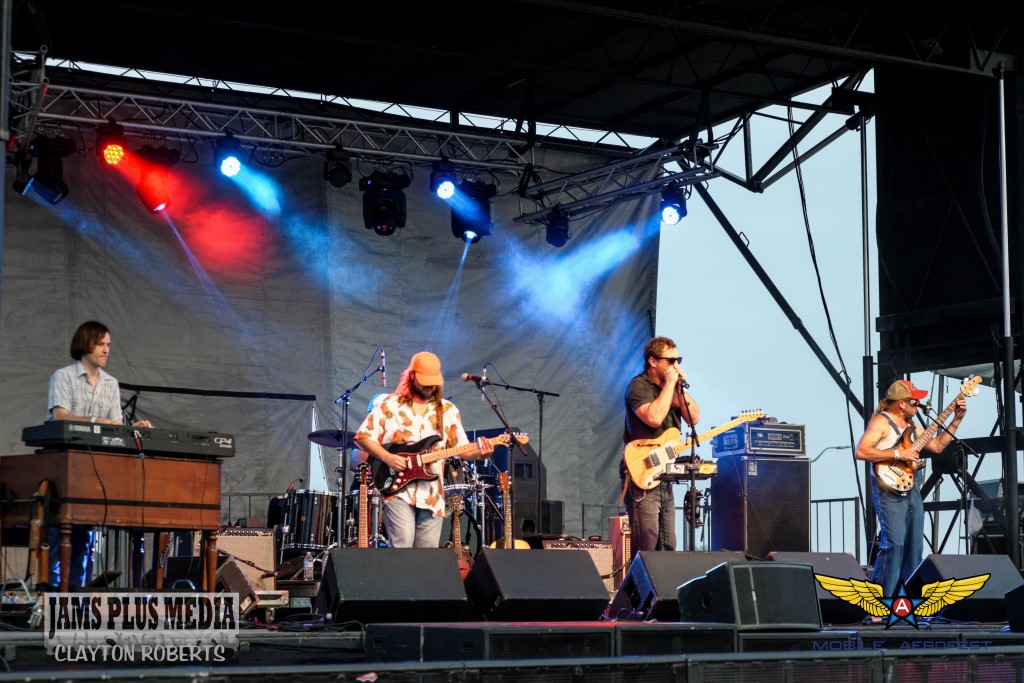 darkness set in, the crowd was treated to a fantastic set of transcendent reggae rap from Matisyahu. It was easy to let loose and allow his peacefully intense music to take hold. At the end of his set, Matisyahu invited crowd members onstage to dance with joy and "One Love"; amongst them was a service woman in camouflage fatigues, and he held her hand triumphantly aloft thanking her for her service. The Zydeco sounds of the Lost Bayou Ramblers floated across the runways, before DJ Sinister began warming up the crowd with some mixed up country-pop-rock to get prepared for Saturday night's headliners. When the party goers were sufficiently primed, on came Big & Rich, with some big stage presence and some rich-sounding guitars to country-rock the night away. The crowd sang and danced along, enjoying every bit of their fun, action-packed set.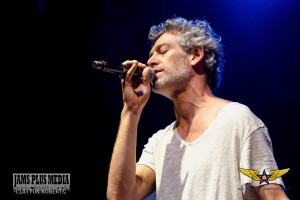 It was quite impressive to witness this first attempt at Mobile's AeroFest, a major undertaking on so many levels. The venue is an awesome place for this type of multi-dimensional event. The activities were extensive, the music and sound staging was top-notch, and the uniqueness of hosting Titan FC fights and an Independence Ride really set AeroFest apart as something different. However, the most inspirational aspect of AeroFest is the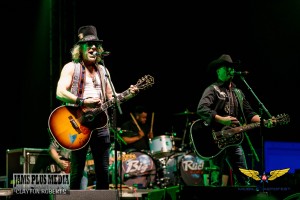 fact that it was all done with the purpose of honoring and celebrating the true Heroes of our nation, the men and women who offer to sacrifice everything to defend our country and our freedom. Our thanks and appreciation goes out to all the active military and veterans: you truly gave Mobilians a reason to celebrate "For All the Right Reasons". And if you live on the Gulf Coast, or even further away, and you didn't make it to this inaugural AeroFest, be on the lookout for it to return in the Spring of 2016, and make plans to attend! This is definitely an event that deserves a successful and bright future here in Mobile!
MORE PHOTOS OF MOBILE AEROFEST 2015 BELOW