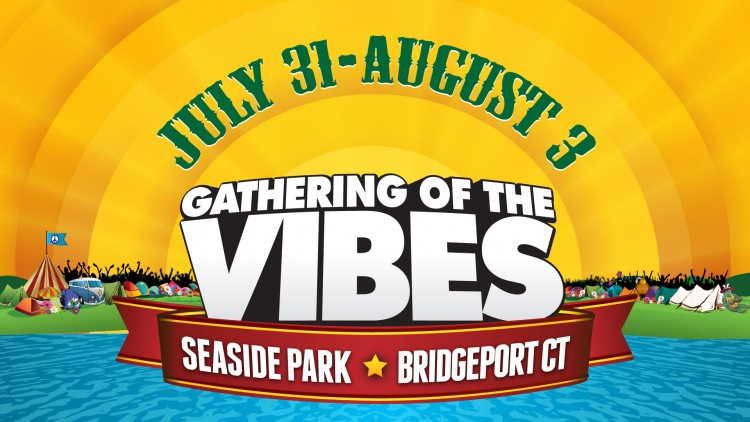 Gathering of the Vibes 2014 ~ Preview
words by Shaun Siep, Photos by Roger Patteson and various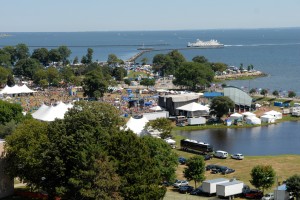 For 2014, Gathering of the Vibes has created a diverse lineup filled with varying genres that will provide an excellent festival for any music lover. This festival always has a fantastic lineup and Gathering of the Vibes organizers have pulled out all the extra stops. This year, Seaside Park in Bridgeport, CT will feature nationally recognized headliners such as John Fogerty, Widespread Panic, Lotus, Dispatch, Ziggy Marley, moe. and Umphrey's McGee.
The lineup will also have some fun Grateful Dead inspired collaborations like Joe Russo's Almost Dead, Keller Williams' Grateful Grass featuring Jeff Austin and Reed Mathis, and The Disco Biscuits with drum legends Bill Kreutzmann and Mickey Hart.  There will also be some fun, funky, high energy bands traveling the festival grounds all weekend long with spontaneous jams from Primate Fiasco and Funky Dawgz Brass Band.
Thursday starts the weekend off with Banooba, Love Cannon and White Denim followed by Rusted Root on the Green Vibes stage.  Cosmic Dust Bunnies start the music on the main stage at 4 p.m. followed by Ryan Montbleau, Strangefolk, Darkstar Orchestra, and a late night set by Dopapod.
Friday continues with a full day of music with highlights including David Gans, Twiddle, Keller Williams' Grateful Grass featuring Jeff Austin and Reed Mathis, Trombone Shorty & Orleans Avenue, Joe Russo's Almost Dead, Slightly Stoopid and finishes up with legendary John Fogerty. The late evening will continue with a Talking Heads style tribute set performed by Lotus, which has the potential to kick start the night into frenzy. Followed by a funky set by Deep Banana Blackout, and a latenight jamtronica set by EOTO.
Saturday follows with another jam packed day of music beginning with Assembly of Wine which includes Reid Genauer from Strangefolk combined with members of God Street Wine.  Other highlights include Kung Fu, Leftover Salmon, Rodrigo y Gabriela, Edward Sharpe and the Magnetic Zeros, Langhorne Slim & The Law, Orgone, Dumpstaphunk, and Barefoot Truth with Connecticut born guitarist Jeff Howard.  Saturday evening will have everyone at the main stage first with a set by Umphrey's McGee, followed by Widespred Panic, and topped off with a unique debut collaborative set by The Disco Biscuits and Bill Kreutzmann and Mickey Hart.  Digital Tape Machine and Karl Denson's Tiny Universe complete Saturday's almost overwhelmingly full schedule.
Sunday is typically a more relaxed atmosphere which has previously been advertised as a family day, allowing for family rates and family focused events.  However, this year Sunday continues with another strong day of music with highlights such as the legendary Maceo Parker, the always fun Donna the Buffulo, New York based moe., reggae sensation Ziggy Marley and the recently added Dispatch, which is a real surprise as its members have exploring their individual solo projects recently.
Tickets for Gathering of the Vibes are still available and can be purchased at www.gatheringofthevibes.com with a number of varieties available. Weekend camping passes can be purchased for $235 and there are also Friday, Saturday and Sunday only tickets available as well. There are VIP options as well. What can't be given a price, though, is a weekend that's bound to be filled with magic and one that is fueled by a complete musical lineup and the near tangible, friendly communal vibe that's present from start to finish every year.