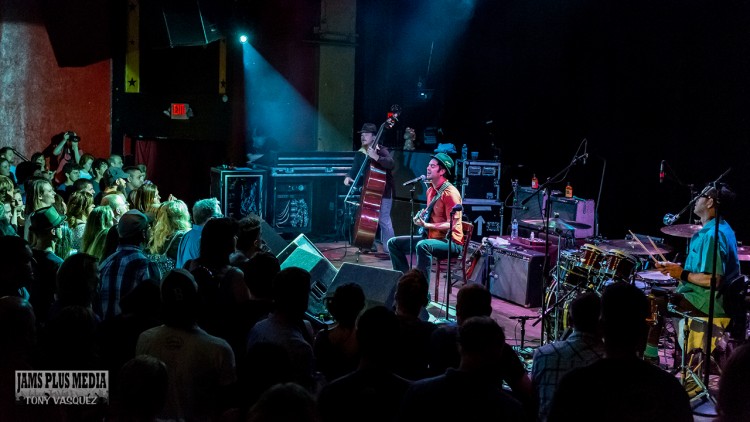 G. Love & Special Sauce – The Vogue – Indianapolis, Indiana – July 2, 2014
G. Love & Special Sauce with Ghosts of Kin
The Vogue, Indianapolis, IN
Written by : Zen Wild
Photos by: Tony Vasquez of Vasquez Photography
Photo Galleries: G. Love & Special Sauce
At the Vogue, in Indianapolis, IN, again, but this time to see G-Love & Special Sauce with opening band, Ghosts of Kin. I haven't seen G-Love for years, catching him once at the Egyptian Room, back around the time Philadelphonic was released. That show was great, and I'm hoping that this one will be, too. I've never heard the Ghosts of Kin, but from what some of the local people are telling me, it seems that they're definitely worth a listen. I'm excited. I've been thinking about this show for weeks.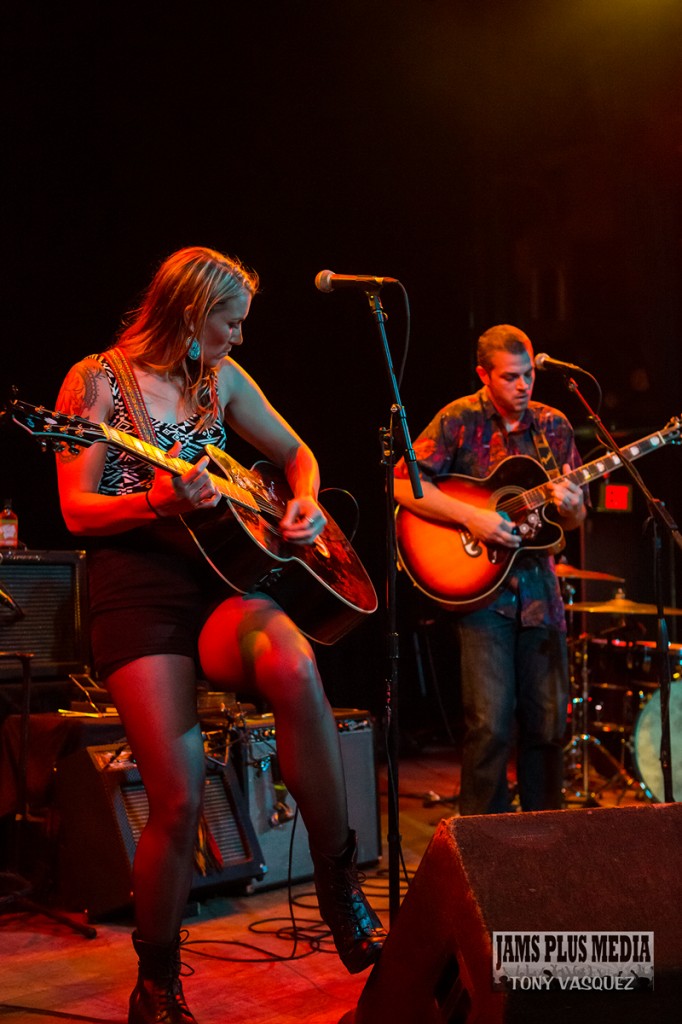 When Ghosts of Kin come on stage, you can see that it's a stripped down affair, in the manner of the Civil Wars. Jessie Phelps is responsible for lead vocals and rhythm guitar, and she possesses a voice that is amazingly soulful. Alan Long, on the other hand, provides backing vocals and lead guitar. His white-hot solos, laced with bluesy bends, show that he is no slouch with his chosen instrument. From the first note, I love what they're doing, and my opinion hasn't changed by the end of their set.
Their sound is infused with folk, rock, blues, and soul, and some of the songs remind me
of that certain sound that Alison Krauss and Robert Plant came up with on their album, Raising Sand. I'm especially reminded of the rockier, bluesier tracks on that album. Alan Long's own vocals don't come out in the mix as much as Robert Plant's do on that amazing album with Alison, but, well, it is Robert Plant I'm talking about. In any case, Jessie's vocals have more than enough magnitude on their own to fill that lead role. She can be deep and sultry, or hit those high notes that send chills down your spine. If you happen to live in Indiana, I would suggest catching Ghosts of Kin while you can.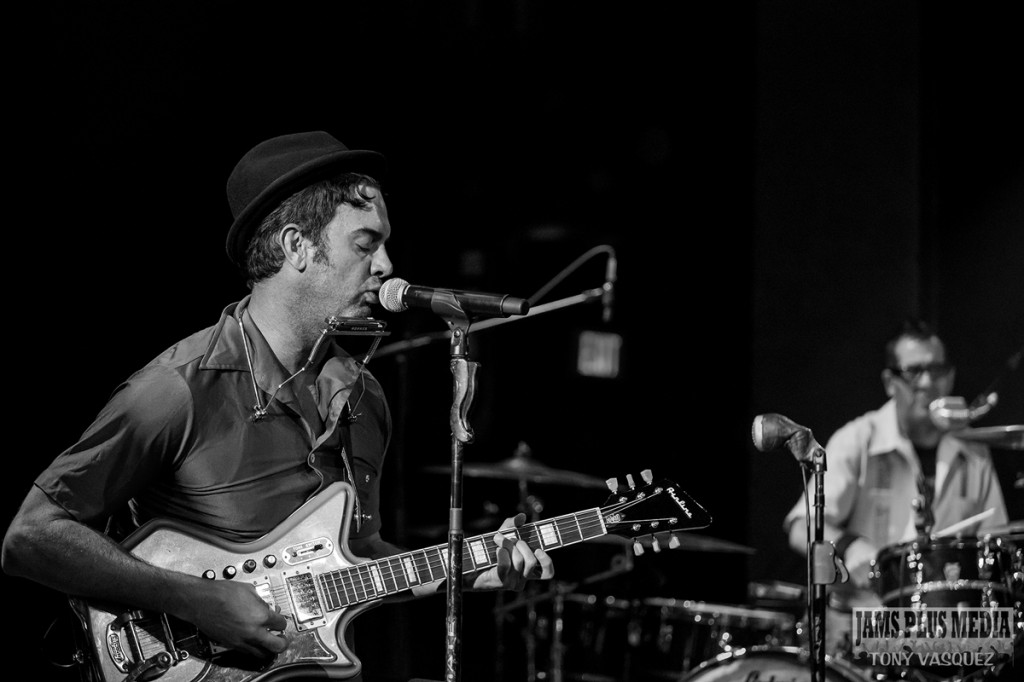 G-Love & Special Sauce are scheduled to come on around 9:15 pm, I believe, but you know how those things can go. When they do come out, it's around 9:40, I believe. Good things come to those who wait. That's what I've been told, and with this musical trio playing, I'm sure that old saying will ring true. As they enter from backstage, the crowd goes wild, and once the music starts pouring through the PA speakers, people all around me are singing and dancing. It's hard not to love the music that G-Love and his crew have put out throughout the years, and are continuing to put out. It's filled with blues, rock, and soul, with inflections of jazz and hip-hop, and it always seems to have such a solid groove at its core. G-Love's laid back vocal delivery, complete with that Philadelphia accent, just ties it all together. I've loved the sound ever since I heard that self-titled album from '94.
Tonight, the trio have obviously come with the idea of jamming in mind,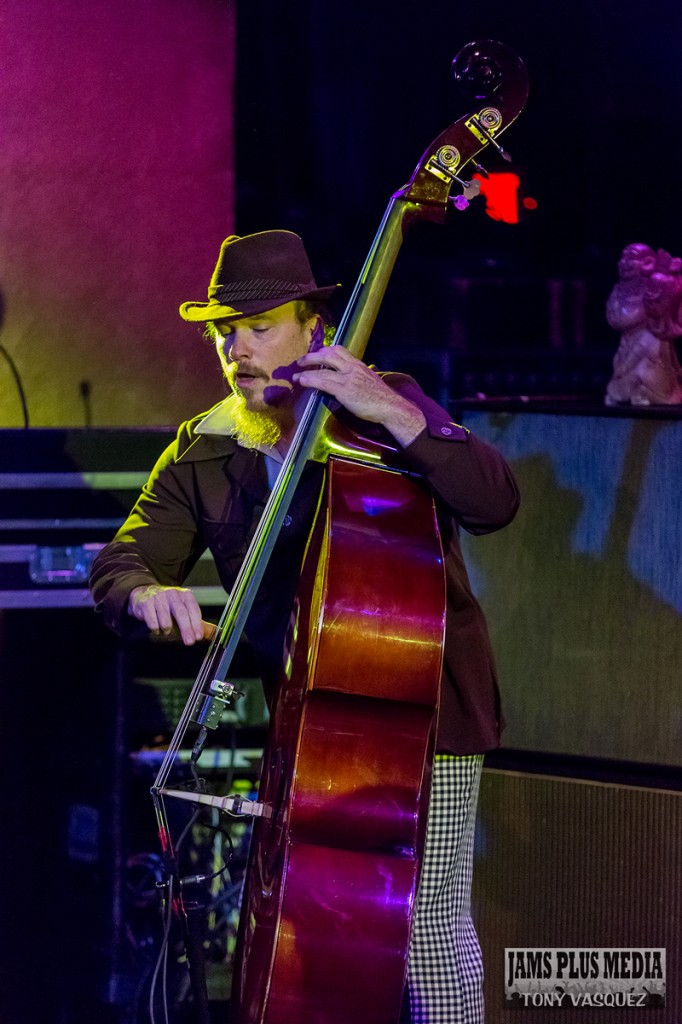 and treat anyone
who's come to the Vogue with some high-energy, extended songs. The musicians bless the audience with some amazing solos, whether on bass, drums, guitar, or G-Love's ever-present harmonica. During their performance of "This Ain't Living," Jimi Jazz (Jim Prescott) plays this amazing bass solo, at one point giving up plucking and slapping strings in favor of using the bow. I don't know how long it lasts, but it's absolutely great! It's not the only amazing solo he plays during the set. Houseman (Jeffrey Clemens), not to be left out, spices up "Small Fish" with an incredible drum solo as part of a lengthy jam by the entire band. G-Love is constantly coming to the front of the stage to whip out bluesy solos, or just to slap a few of the audience's hands.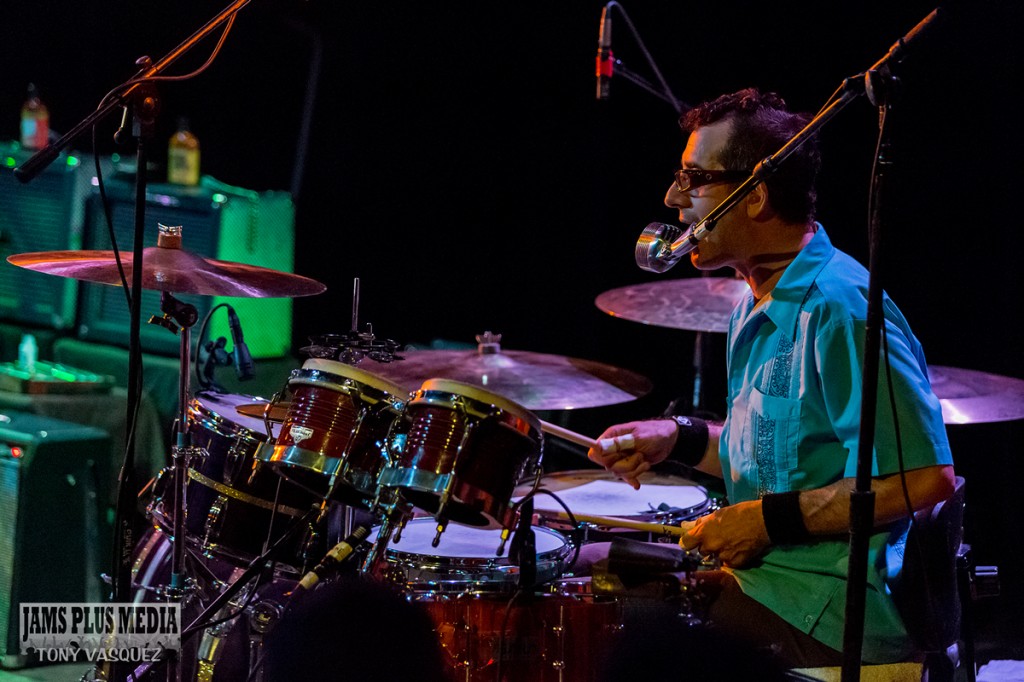 The band plays multiple tracks off of the new album, like "Cheating Heart," "Sugar," "Good Life," "Bad Girl Baby Blue," and "Weekend Dance #2," in addition to classics like "Baby's Got Sauce," "Recipe," "Garbage Man," and "I-76." One of their multiple jams breaks down into "Part 1: Acknowledgement" from John Coltrane's A Love Supreme for a few moments and during "Recipe," G-Love hits us with that repeating vocal line from The Wailers' "Walk The Proud Land," that goes, "gimme a little, gimme a little soul, oh Lord!" It fits perfectly. They even cover Cream's "Strange Brew" in its entirety. Every choice just seems to be right on the money, the entire evening.
At one point, the band leaves the stage, and many in the audience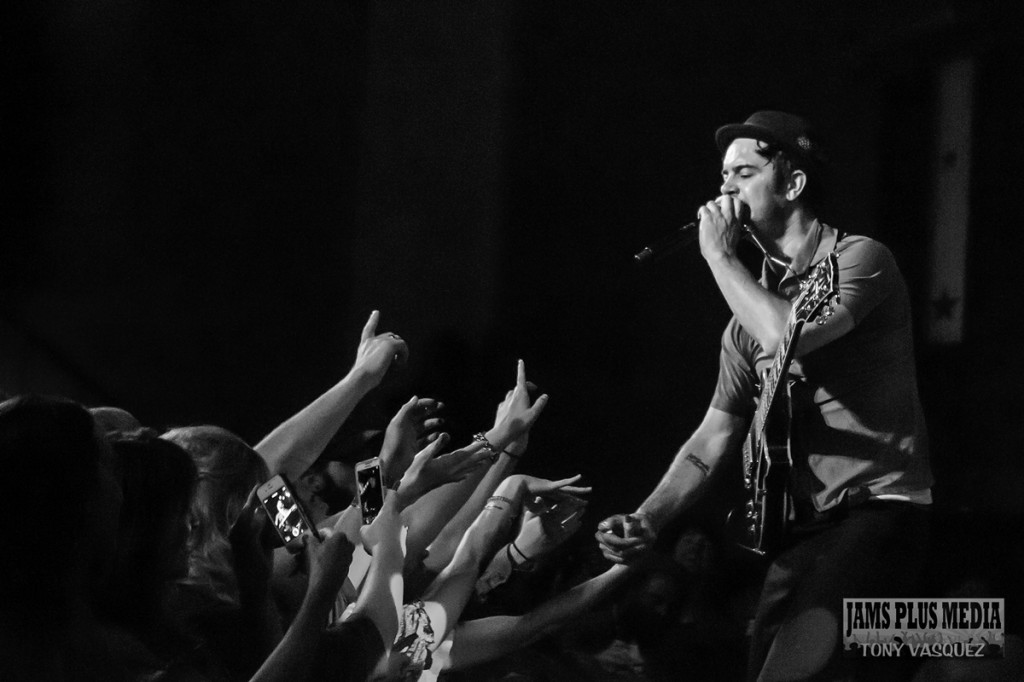 seem to think that the show might be over, but then, a minute or two later, G-Love pops back on stage, blows smoke through his harmonica, saying, "I had to smoke," and plays "Bad Girl Baby Blue" by himself, after which Jimi Jazz and Houseman rejoin the fun. They play for another 40 minutes or so, leaving "Baby's Got Sauce" and "Weekend Dance #2" for last. Right before "Baby's Got Sauce," a member of the audience hands G-Love a shot, which he downs instantly. It's a party, and it has been all night. It'd be nice if it could just keep going, but when G-Love announces that the next song is the last, the end is impending. The band sends the audience off, dancing like it's the weekend, though it's only a Wednesday night. It was great to see G-Love & Special Sauce once again. You can be sure that they'll keep you grooving, from beginning to end.