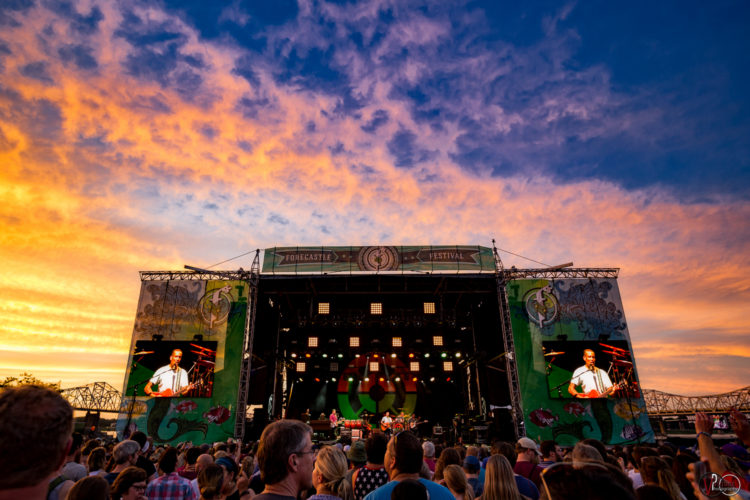 Forecastle Festival 2016
July 15-17, 2016
Louisville Waterfront Park
Louisville, KY
Written by: Belinda Vasquez
Photos by: Tony Vasquez of Vasquez Photography
Photo Gallery: Forecastle Festival 2016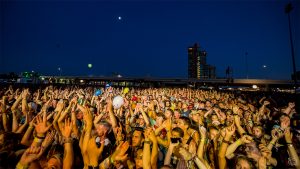 Forecastle Festival has continued to grow, since the first one in 2002. This year it set a new attendance record, with over 65,000 in attendance. One might think the festival crowds might be getting too big, but the organizers did a great job utilizing the Louisville Waterfront Park grounds. With more than 60 acts on the lineup there was plenty of music for everyone to enjoy. This year's headliners included The Avett Brothers, Alabama Shakes, and Ryan Adams. Other notable acts included Death Cab For Cuite, Gary Cark Jr., Dan Auerbach's band The Arcs, Andrew McMahon, Grouplove, and Sylvan Esso.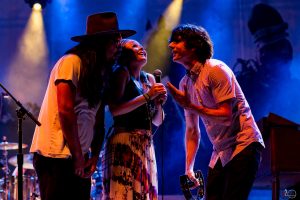 Friday started off great with acts like the Seartones, 1200, and Black Pistol Fire. Portland's Liz Vice, with her smoky vocals and laid-back groves set the tone for the rest of the weekend. She spoke about overcoming the craziness in the world by overlooking stereotypes, and coming together as one. It was a sentiment that was echoed by several other bands that weekend. We were all there with one common thread uniting us. It was the love of music and celebrating that fact was a beautiful thing to witness. Friday did have a weather evacuation, but none of the acts had to cancel their sets. The Avett Brothers played a high-energy set, and had the crowds singing along as they closed day one of the festival.
Satu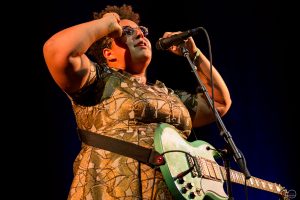 rday and Sunday were both scorchers, but the large crowds and extreme heat did not stop everyone from having a good time. Many of the attendees sought the shade in new Party Cove area. Where you could find mermaids playing volleyball, drum circles, and DJs playing tracks between acts over on the WFPK Port Stage.
Saturday night's family shot before The Alabama Shakes took the stage again reiterated the theme of community and togetherness. The Louisville mayor, Greg Fischer, paid homage to the recently deceased Louisville native, Muhammad Ali by asking the crowd to raise their hands in compassion for the rest of the world.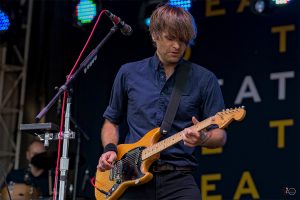 When Sunday rolled around the crowds were gathering at the Mast stage early in the day waiting to hear Death Cab For Cutie. Wrapping up Sunday night and the festival was Ryan Adams. His comical banter reflected that Ryan seemed happier than he has been in years. With his band providing the backbone for his amazing lyrics it was easy to see why. The weekend flew by after months of anticipation, but one thing is for sure next year's Forecastle can't get here fast enough.