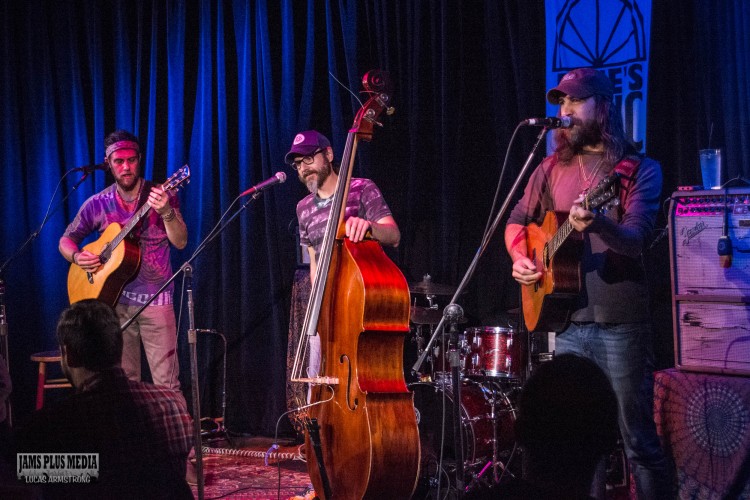 Dangermuffin ~ Eddie's Attic ~ Decatur, GA ~1/25/15
Written by: Mike Gregory
Photos by Lucas Armstrong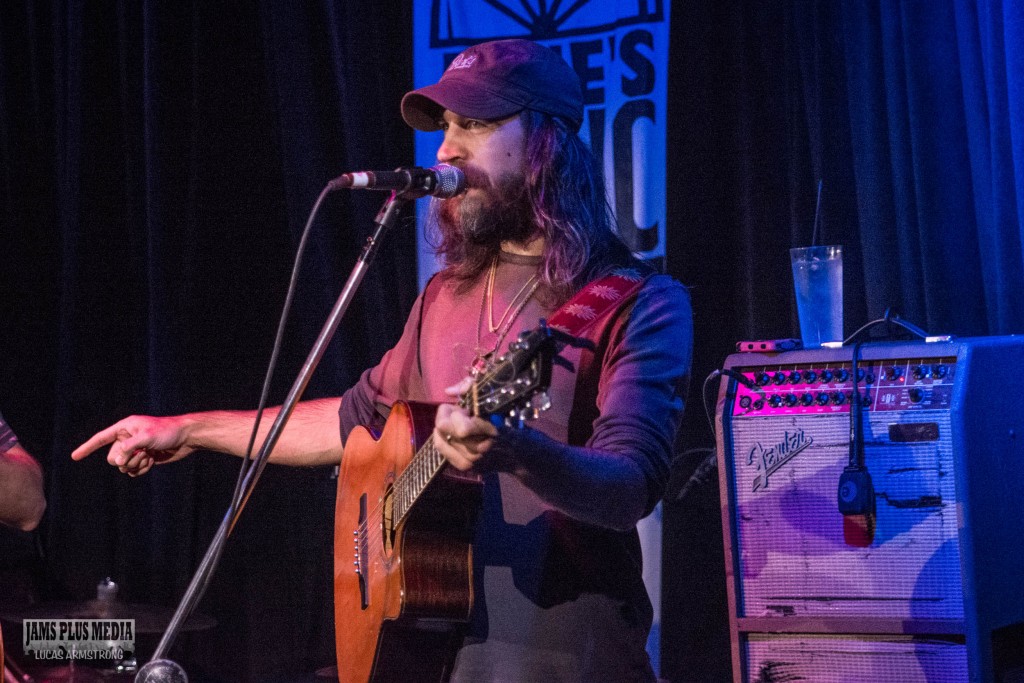 Eddie's Attic prides itself on being a "listening room" where music fans are discouraged from talking during the performance, by the occasional "sshhh!" from the bartenders. The club is serious about music, and touts an impressive history, helping to launch careers of stars such as John Mayer, Sugarland, Shawn Mullins, and The Civil Wars, though tonight it would be Dangermuffin!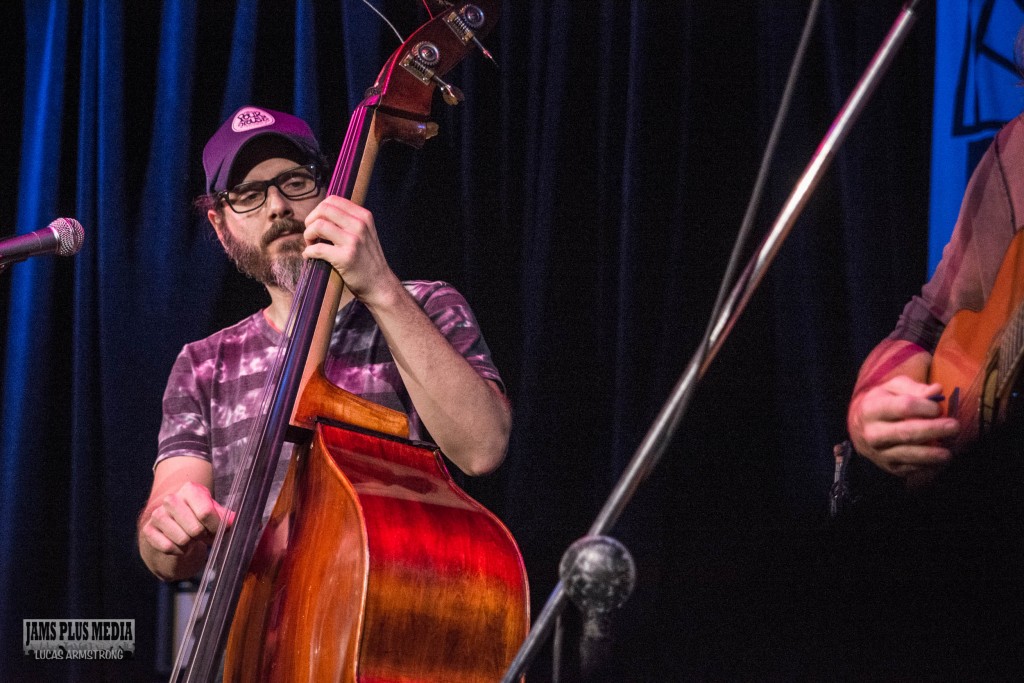 Dangermuffin is currently touring in support of their new album, Songs for the Universe, though nothing in their discography was off limits, as well as a few covers sprinkled in. Aside from their music, these guys don't take themselves too seriously and prefer to hang with their fans before the show. Lead singer and rhythm guitarist, Dan Lotti, shared stories about everything from past fishing contests with Umphrey's McGee in Colorado to vegan lifestyle choices while Steven Sandifer, and plucked his upright bass for the crowd with a big smile. Lead guitarist, Mikie Sivilli, is equally charismatic and enthusiastically greeted fans anxiously awaiting sound check.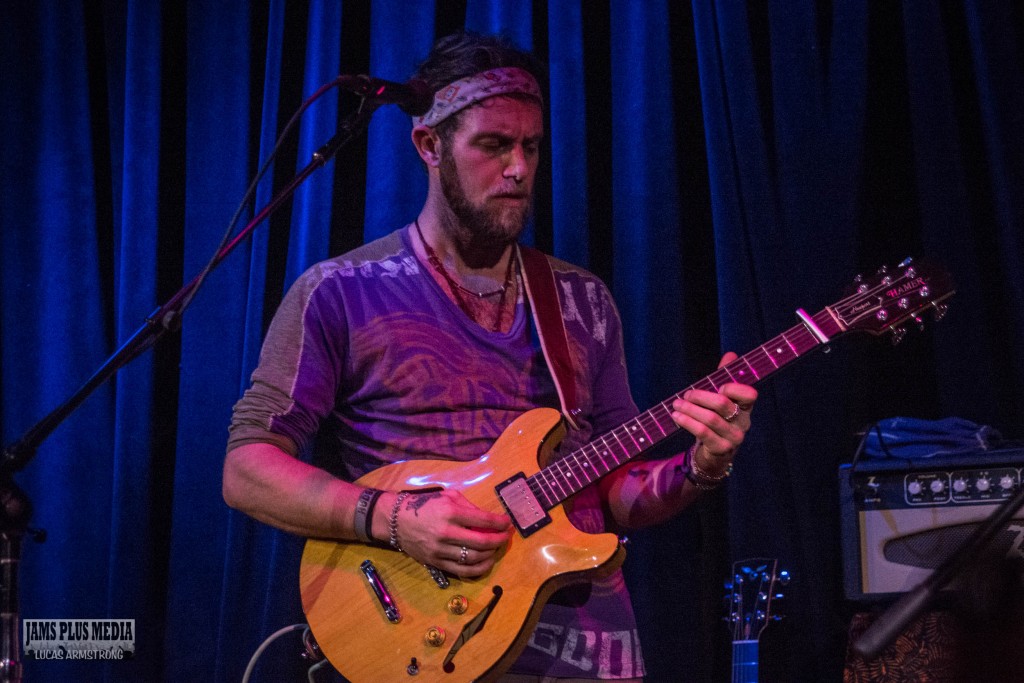 The first set was all acoustic leading off with, "Forgot To Question," and "Nowhere Path," both from their latest release. The crowd really started to feel it when they broke into "Masquerade" off of Beermuda (2007). The band encouraged fans to boogie when the mood moved them, and poked a little fun at the "sshhhing" rule, saying "this is the only place that will let you boogie, but you can't talk!" He laughed it off with a big smile and soldiered on with "Jaula" from Olly Oxen Free (2012). The band's sound lends itself to many genres of music, reggae being no exception; a soothing rendition of Bob Marley's, "Soul Rebel" seemed a logical fit. Like a switchback on a mountain road, things turned a little gritty when they played "Banjo Love" and "Seafoam Tumbles." At one point, the bassist used a violin bow to create a haunting country sound. Set one ended with "The Rising Souls" with a heart-felt jam at the end.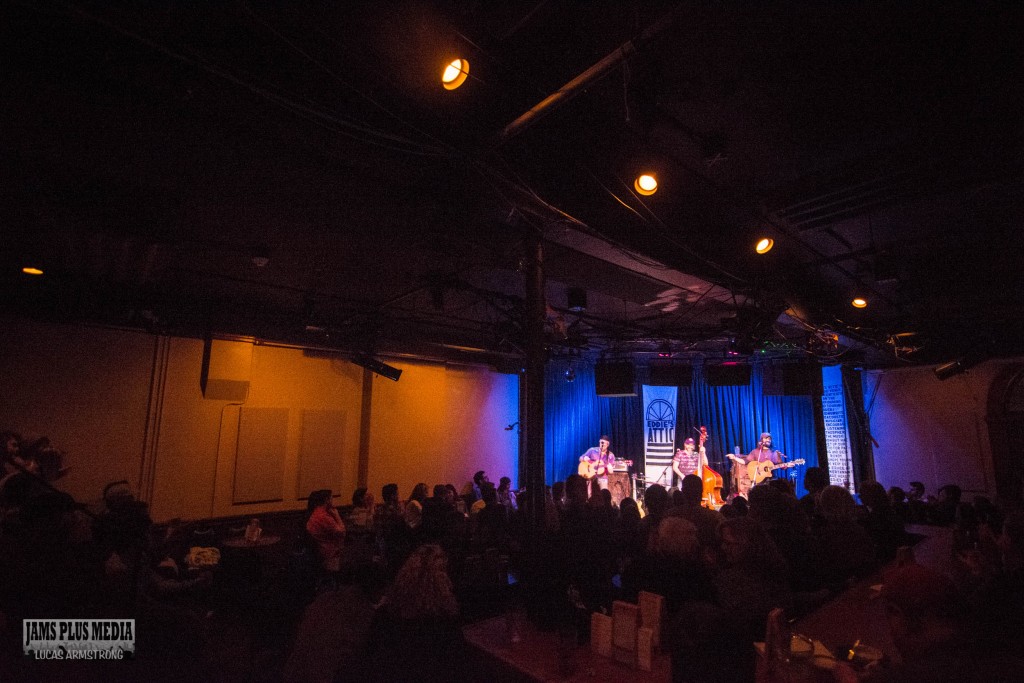 The all-acoustic set gave way to an all-electric set and as there isn't much room for the artist to catch a breather in private, the second set got going pretty fast. Steven laid his bass down on the stage and hopped on the drums while Dan played the bass parts on guitar (a style of playing he credits to Martin Sexton). The drums added a new dimension to the night. "Slumber" was first up and the tones Mike Sivilli gets out of his guitar are like the feeling of warm sunshine on a perfect spring day. "Lady of fire" kept the good vibes flowing until they did a request, for "Homestead" which morphed into "Ancient Wind" from their 2010 release Moonscapes. As lovers of the Grateful Dead, "Franklin's Tower" was thrown into the mix and spawned a spectacular chain reaction of songs—"Moonscapes," "200 Degrees," & "Ancient Golden Star." The reoccurring reggae theme surfaced again with "Big Suit" transforming another new song named "Cicada" which is destined to become a fan favorite. The mega-jam ended with "Ancient Golden Star."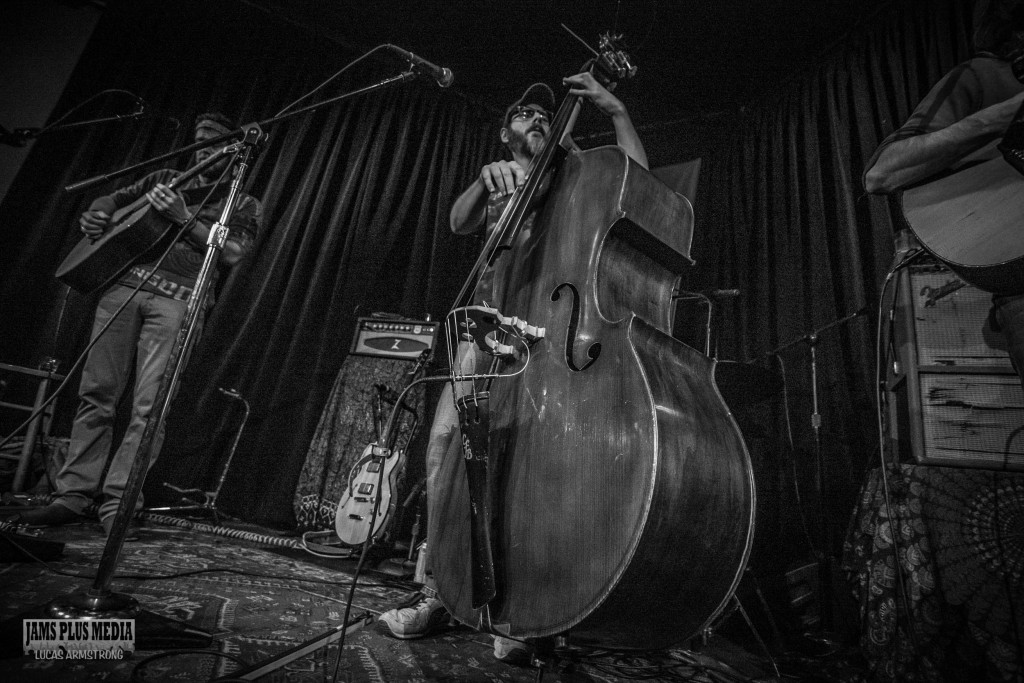 Dangermuffin is all about the music and when the audience was asked how many more they wanted to hear someone piped up "17" which made Dan Lotti smile, but two more would have to do. "Fuego" started another reggae-style jam that built in intensity, with Mike's solos tapping into those endorphins in your brain that make you feel so good. The last song of the night was an up-tempo gritty song entitled, "Lawman," about a night some of their equipment got stolen and they found out who actually did it, but the cops couldn't do anything. Shrugging his shoulders, he said with his light-hearted spirit and warm smile, "but hey, we got a song out of it!" They then proceeded to get down and dirty one last time!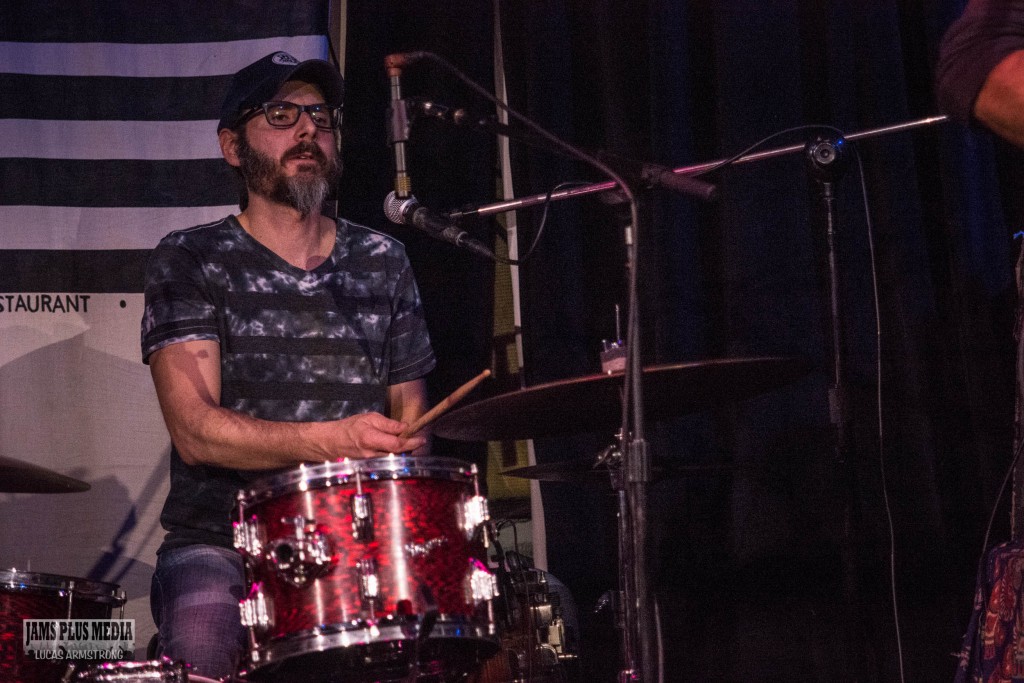 The jams at a Dangermuffin show are like a rolling ocean tide gently retreating, as a new powerful one crashes over top absorbing what is left. Sincere and genuine, they are the real deal and heck of a lot of fun!