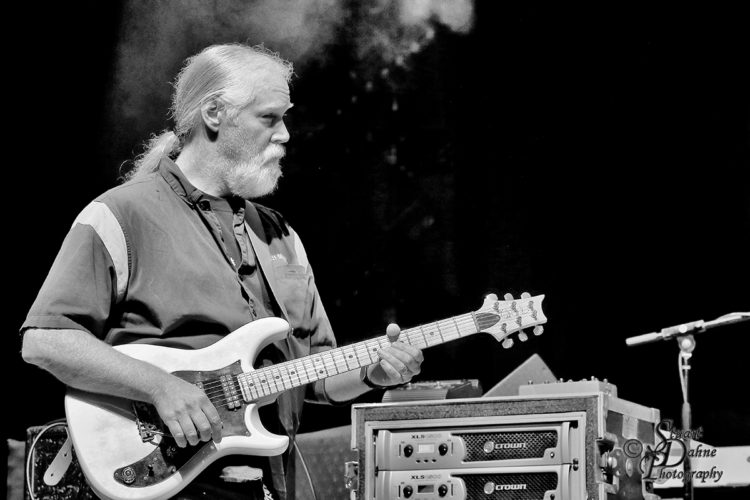 Widespread Panic ~ 30 Years and Having a Blast!
Widespread Panic ~ 30 Years and Having a Blast!
09/13/16 Hippodrome Theatre, Baltimore, MD
Review and Photos by Stuart Dahne
Well it was obvious to me that this final full tour is one that will go down in the books as a definite good time! Although the band still plans on playing some festivals and a few well thought out short runs this is supposed to be the last full run! So let's talk about fun! With the band having a bag of tricks of upward to 300 different songs to pull out of and a new album in the last year you just know that you are going to be in for a treat!!! From the beginning of the Fall Tour which started in Washington D.C. on Sept. 6th and at the completion of this 6th show the Band had played 120 songs without a single repeat and 14 of those songs have not been played in the last 10 shows!  When you couple that with a fan base that is comprised of some of the kindest most appreciative people on earth… how could it not be a great time?
From the moment that David Schools walked out on stage with his smiling face and fun loving vibe, you just knew that this show was going to be on! Then JB came out on stage and said 2 words (Hello Everybody) and it was straight into a musical trip that would carry you through 2 amazing sets that kept the fans on their feet throughout the entire evening! The band was incredibly together, a true well-oiled machine! The interactions and transitions were smooth and effortless, an obvious byproduct of many years of playing together as well as the strong bonds and friendships formed throughout this time.
Their song choices were just great! I loved their selection that included everything from "The Band" to "Levon Helm"! The choice to play Neil Young's "Mr. Soul into the very untraditional rendition of the age old traditional song "One Kind Favour" was outstanding!
Here is what some fans had to say:
Shelly from Reisterstown MD:
Widespread  Panic at Hippodrome last night? Gosh I'm not a great writer, I would just say they sounded so fresh and full of energy – it is hard to believe they will stop touring. I could listen to Jimmy Herring play for hours – those crisp leads and cool sustains and he is just so amazing. And the Duane Trucks sounded like he'd been playing those songs for decades – you wouldn't even know he just joined up with this band a few months ago – I really liked him. Big Daddy Dave had a couple of funky solo's that got me moving – and even Marty was grooving (he's not a big dancer LOL!) As always – I love loved DB – but I really enjoyed hearing him sing a couple by The Band songs and sounding nothing like Levon Helm but such a raspy, cool voice just the same! I enjoyed watching Jimmy play some crazy lead and DB eases over with some melodic rhythm to accompany – *SIGH* Hoping to see them again soon.
Mike from Annapolis MD:
Loved the Band medley and Second Skin & Timezones off of Earth to America……I think it is their strongest album in terms of songwriting and accessibility. Musically they sounded tight and on point.
Here is the setlist and some photos, if you were not there then use you imagination… But just know one thing… This Show Kicked Ass!!!!! Thank You Widespread Panic for 30 Amazing Years!
Shanna From Fenwick Island, De.
I haven't been to a ton of panic shows, but every show I've been to have been such an amazing experience. Not just the music, but the people they draw too! It's sad to think I won't be catching anymore small venue panic shows with my phamily anymore.
Those guys have such a tight rhythm and watching them play and feed off of each other and the crowd is incredible! Till next time….
1st Set
01 JB Greeting
02 A Of D >
03 *Chainsaw City >
04 Ophelia >
05 Shape I'm In
06 Tickle The Truth >
07 Weak Brain, Narrow Mind
08 Thought Sausage >
09 Time Zones >
10 Jam >
11 Who Do You Belong To?
12 Worry
2nd Set
01 1 x 1 >
02 Second Skin >
03 Chunk Of Coal
04 Under The Radar Jam >
05 Cotton Was King
06 Mr. Soul >
07 One Kind Favor >
08 Drum Solo >
09 Jam >
10 Angels On High
11 Protein Drink >
12 Sewing Machine
Encore:
13 Contentment Blues >
14 Last Dance