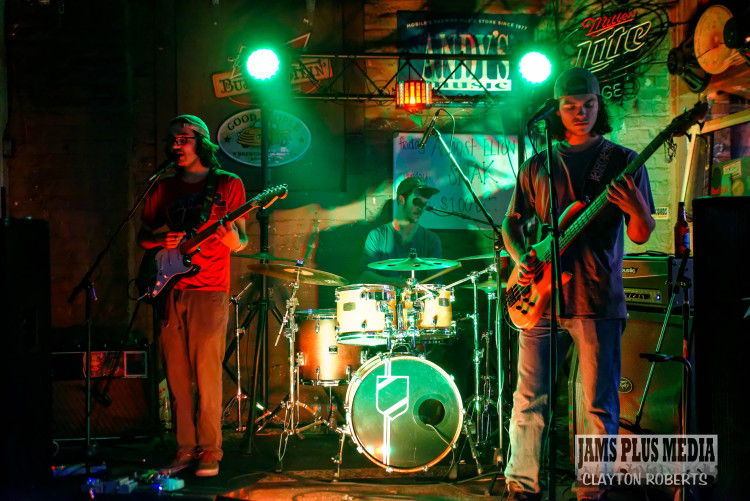 Just Another Saturday Night In Mobile
Saturday, May 23, 2015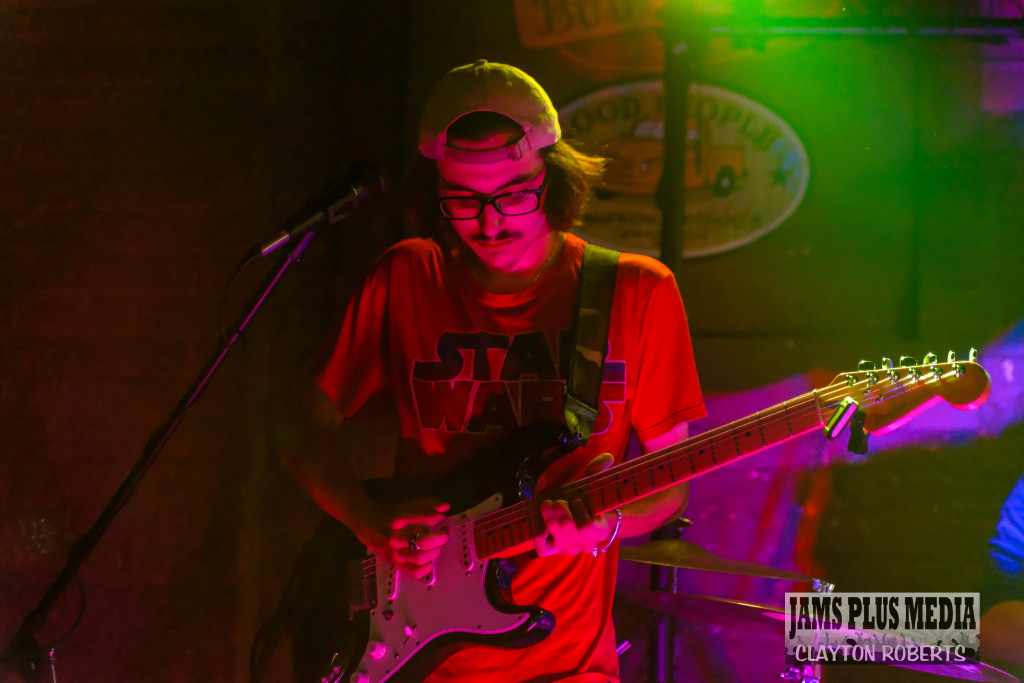 Just another Saturday night in Mobile brought Jams Plus Media founders, Dale Taylor and Clayton Roberts, out on the town.  Specifically we went downtown to see Dale's son Carson Taylor's newest musical installment, SNAK, performing at the Garage.  With band mates Jonathan Ashley on Drums, Julian "Frankenstein" Truxillo on bass, and Carson on Guitar, this trio played two great sets of covers and originals. This trio's impressive ability to segue in and out of songs was delightful to the music lovers' ears.  They also excelled at throwing in the originals at good moments to keep the crowd entertained.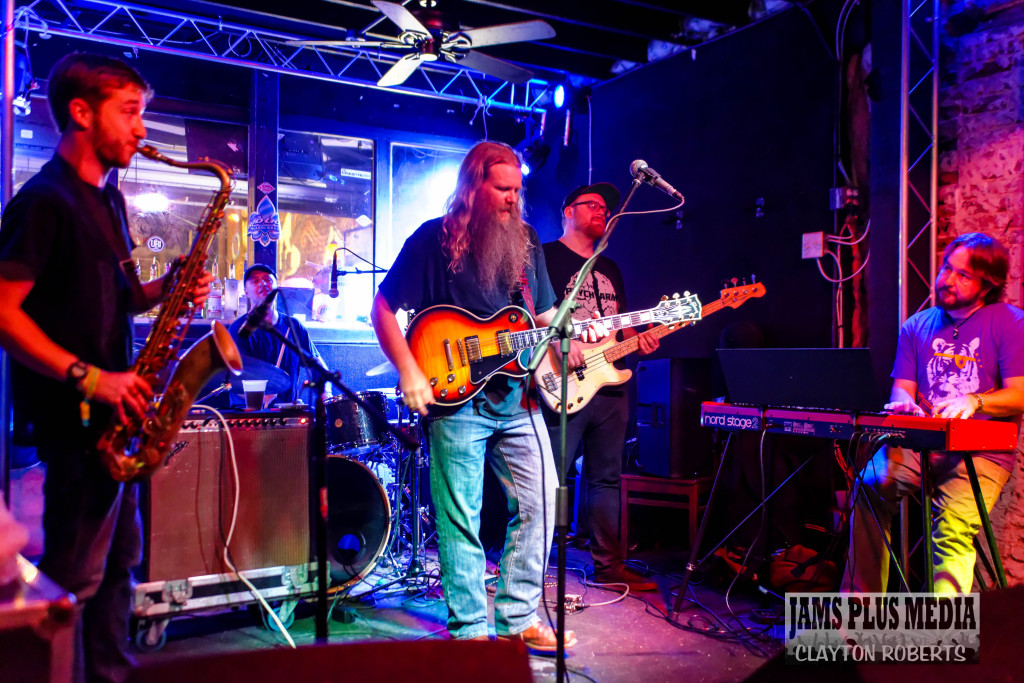 Dale and I, at set break of SNAK, strolled down Dauphin St, only to come across Noel Broughton's birthday bash at The Brickyard with HIGHLY KIND reunion show on the stage.  Albert Simpson always delivers and it was a great treat to stop in and see Albert, John Milham, and the Chris and Christopher Spies duo.
We returned back to the Garage to catch the second set of SNAK and found their improvisational skills coming out to play, jamming out to tunes by the Clash, Talking Heads, and Oysterhead.  Make sure to catch these bands when they are around your area and always support Local Music and the venues that bring it to you!