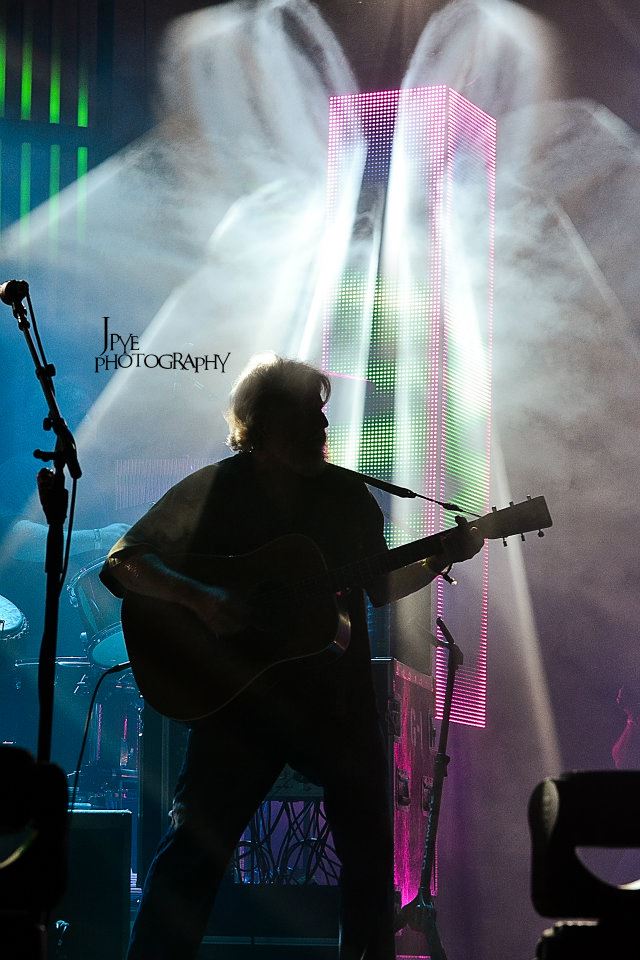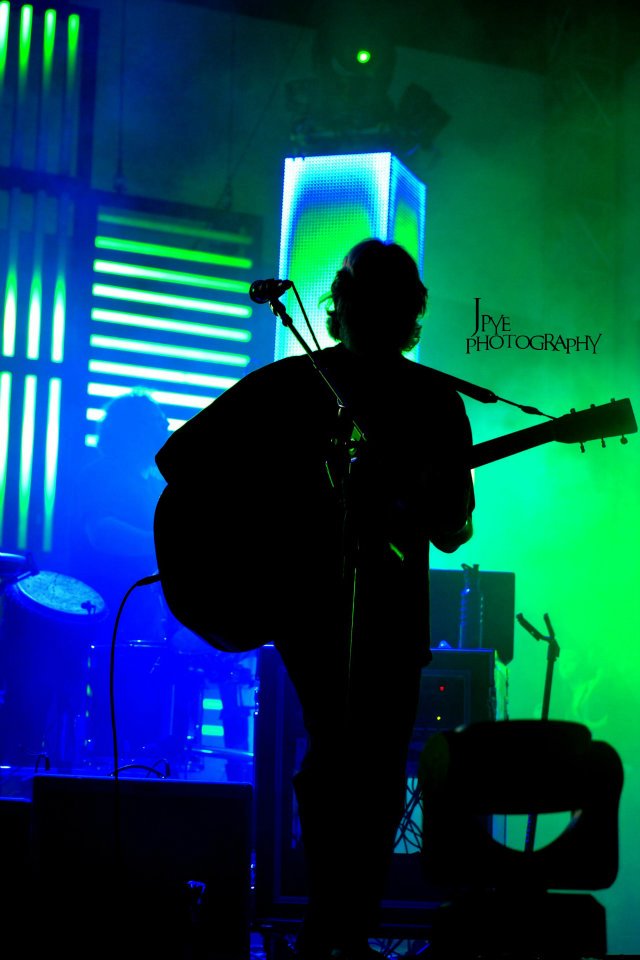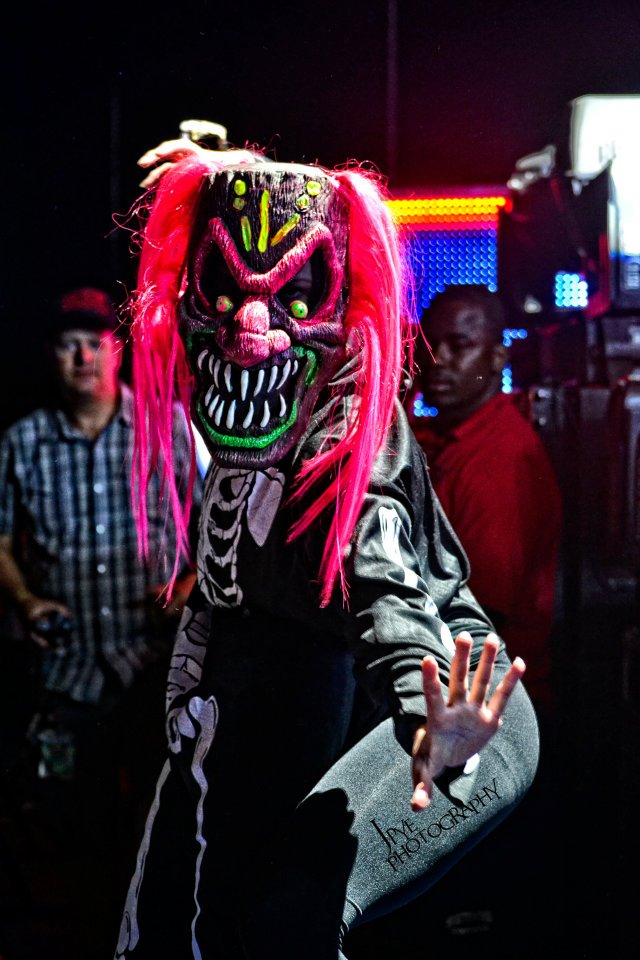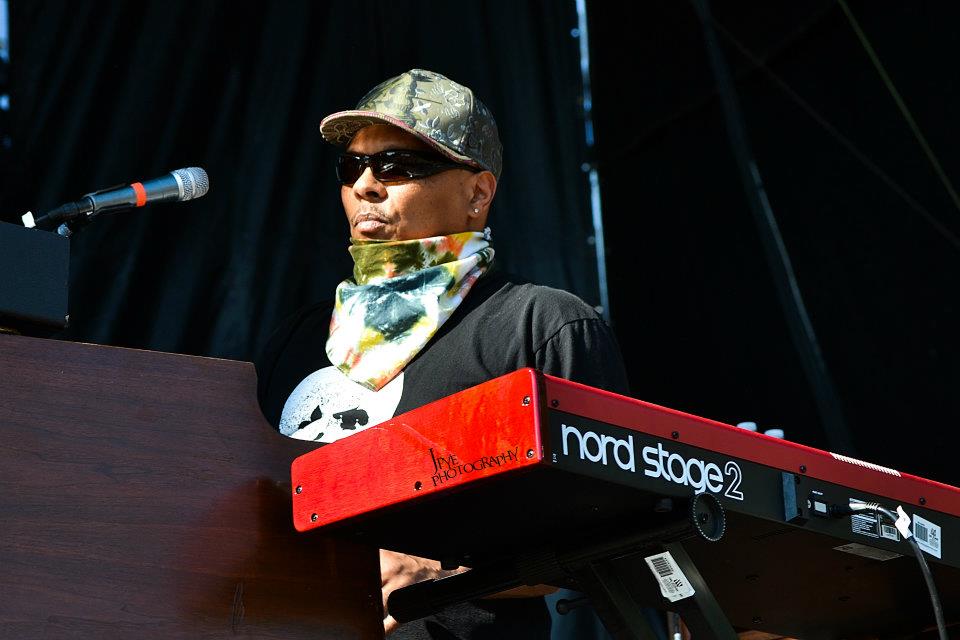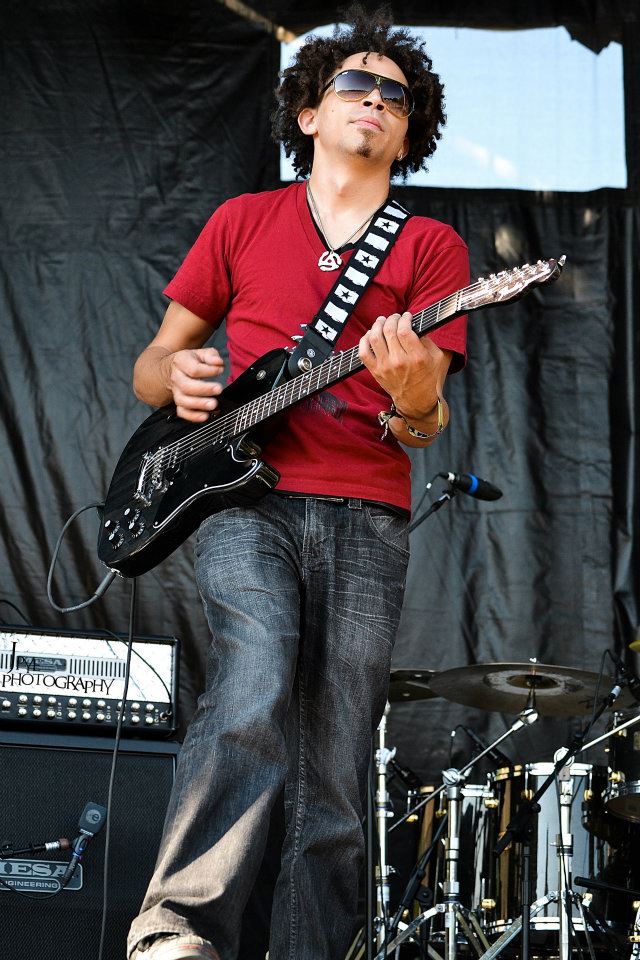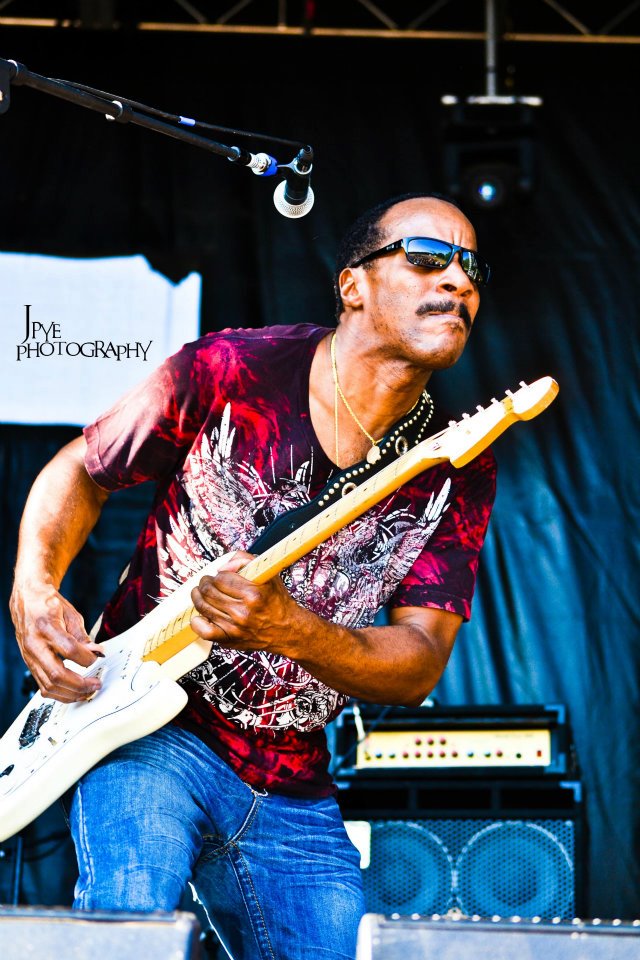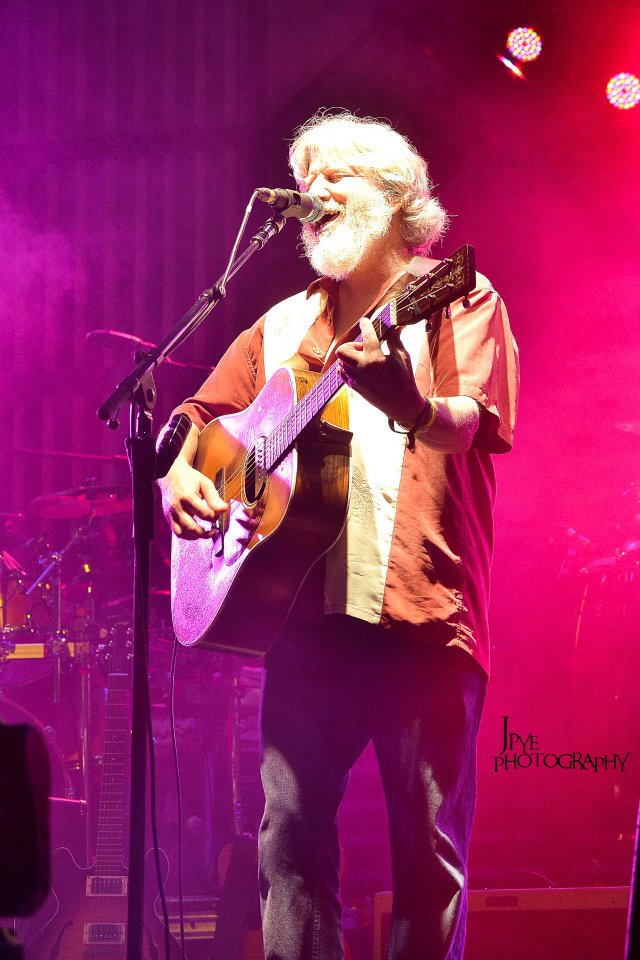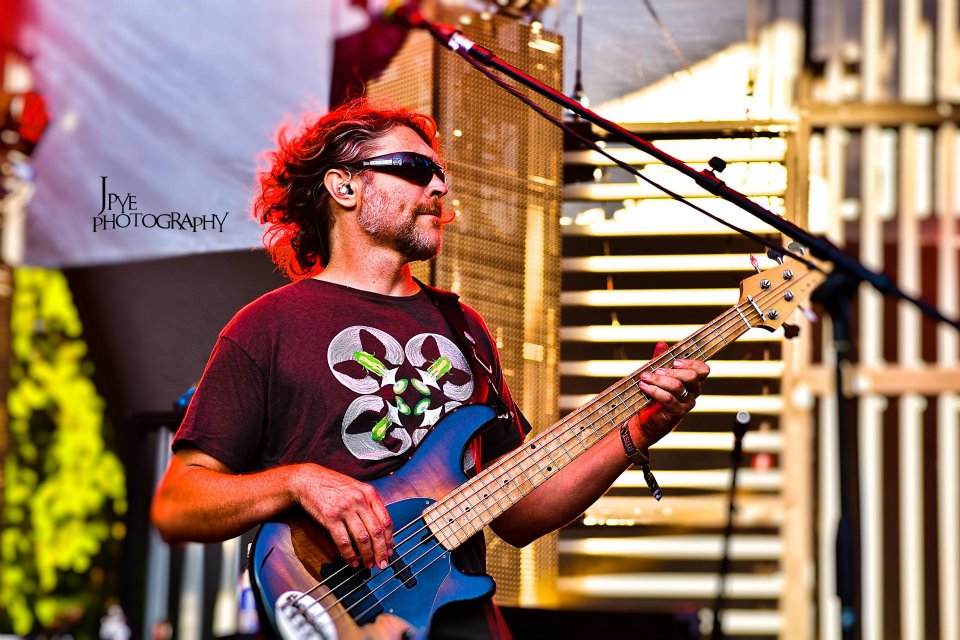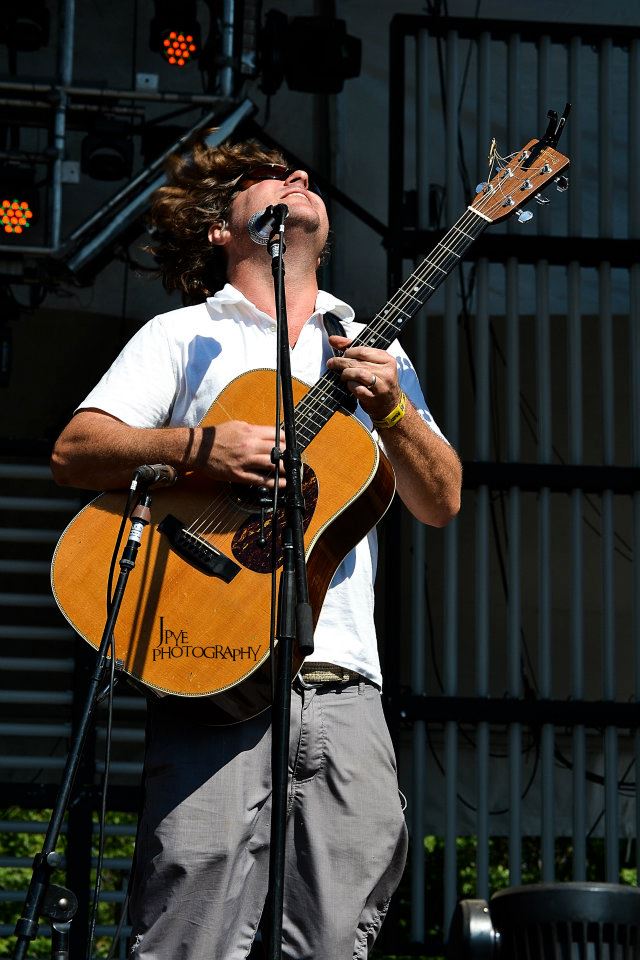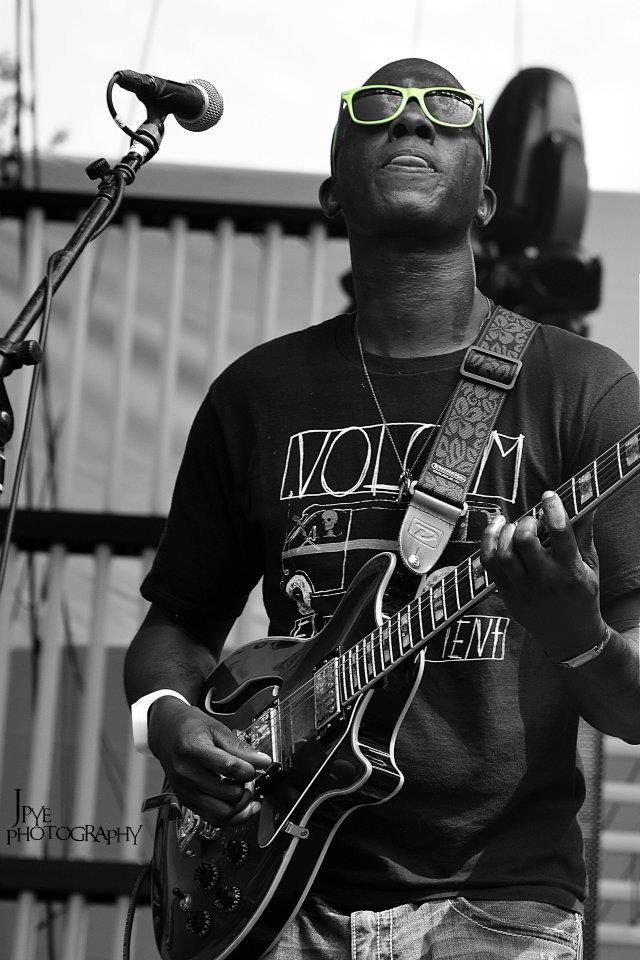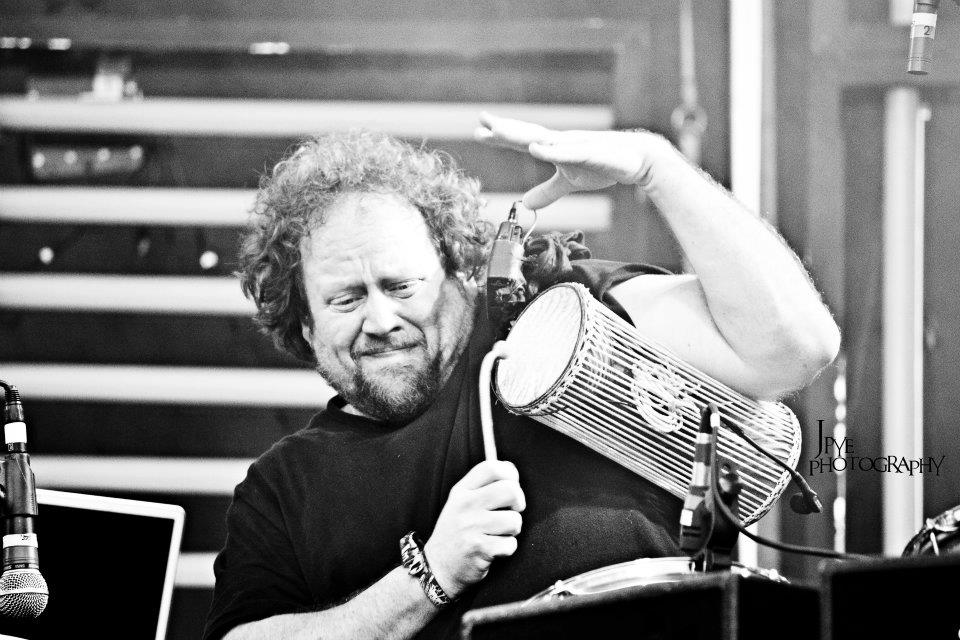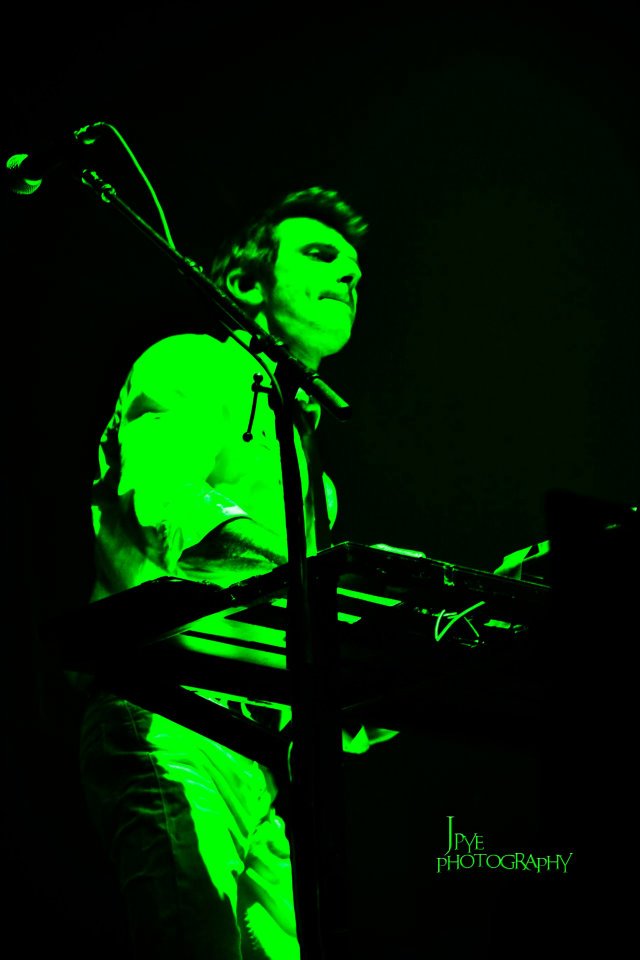 Electric Forest 2012 ~ June 28 - July 1, 2012 ~ Rothbury, MI
When Bonnaroo took on Kanye West in 2008, the direction of festival experience that followed would change significantly. I vowed never to set foot in what we had dubbed a "Sideshow Rodeo" at the time; but after several years, I trekked to Rothbury, Michigan for the Electric Forest Festival and I was very eager to see the scene. The lineup included some acts that were certainly well worth the price of admission, but also offered several "sideshow" attractions. I wondered, "Why does this festival come equipped with golfing, ferris wheels, waterparks, etc? I live a short drive from T.P.C. golf course and will stay home if I want to golf." I am concerned primarily with the quality of the lineup, not so much the quantity. With String Cheese Incident (aka "Cheese") headlining three nights and Keller Williams ending his set only an hour before theirs on Sunday, that sit in alone would be worth taking the cross-country drive.
When I refer to these sideshows, I am in no way blasting golf or waterparks; I love to get wet. What I have noticed is that these particular festivals have grown to a point where the budget is displaced with promotive intentions set first and foremost. With the combination of the technological advancements, the budget for acts can be spread thin...really thin. Let's face it; with all the wonderful loops and other various layering devices, it kind of makes you feel bad for the drummer getting replaced by a beatbox on steriods. It seems as if the typical four piece band has been shaved into a two piece. I'm not saying it's better or worse, just have noticed a change that seems to be, now, more than just trendy.
Although I am not too keen on the electronic rock style, I had some bands outside of Cheese I was excited to see such as: Keller and the Travelin' McCourys, Beats Antique, The Infamous String Dusters, Dumpstaphunk, Theivery Corporation; and other bands that I wanted to give a chance like Bassnectar, Sound Tribe Sector 9, and a few others. We started the first of four nights with no "Cheese", but the headliner was one of their amazing side projects, EOTO. I have seen them a few times and was not as impressed as I thought I would be. However this time the boys brought the Lotus Flower light show, which I was seeing for the first time, and now I understand the hype. I thought I was supposed to wear some goofy glasses to get that imaging effect. Unfortunately it took a bit to get situated and we could only hear Conspirator shredding it from afar, so EOTO was the first act we had the pleasure of enjoying. If the Lotus Flower light show wasn't enough, they appropriately played one of my old school favorites, Eddy Grant's "Electric Avenue". Immediately I was more relieved and curious to see how these other electronic bands are going to beat that cover. Later that evening we were graced by the stage theatrics of "Beats Antique", whom I had never seen before. I didn't recognize the titles to many of her songs, but felt very energetic and intrigued by her show. It was like Carlos Santana sat in with GWAR. She must have had 5 very eccentric costume changes and the music made my little feet move as fast as they could. I would check out a Beats Antique show again, especially if the band is expecting a large crowd to perform in front of.
Waking up the next day, we were thoroughly excited to get Cheesed that evening, but also ready to explore this elaborate forest. In between the two main stages lies the Sherwood Forest where my favorite "sideshows" took place. In the forest, all the attractions were essentially free (Eagles Nest Outfitters were promoting free naps by arranging several hammocks scattered about, awesome). Einstein Moments accompanied the return of the Human Avatar Project. I had a chance to speak with Einstein's spokesman, Tom Laporte, and he elaborated to me what they were doing. The concept, as I approached it, was very spontaneous and intriguing, a way to promote Einstein's simplistic logic to a demographic of people escaping reality for a week in their "glow stick avatars", if you may. I was immediately greeted by a man in a lab coat and tossed into a crazy, abstract card game. It was absolutely fascinating to be around that sideshow and was very privileged with many intelligent conversations and bright minds. I must say thank you Tom, it was a pleasure.
We left the forest and it was now time to charge the musical battery again, and we were quickly jolted by Gary Clark Jr. He puts on an electrifying performance and certainly has infiltrated my ipod since then. The next band on the plate was the first night of String Cheese and we walked through the forest to the main stage and propped up front. It was twenty minutes before showtime, and there was ample space still left on the rail. I was absolutely shocked. Throughout the weekend, I asked several people I encountered a pre-determined question based on a hypothesis to support my "Sideshow Rodeo" theory. The question was: In one word or short phrase, what brings you to the Electric Forest Festival?
Not to my surprise and further proving the hypothesis, these were the top three answers: 16 people actually admitted "drugs" brought them; 27 said this was "the closest festival" to them; and the number one answer by a landslide with 82 exact answers was "the festival experience". I asked 23 people to name a String Cheese track title and only 8 were able to produce. Astonished, I concluded research and understood why no one was against the rail. String Cheese wasn't headlining the festival, but more like "Hosting" the Electric Forest!!! I quickly decided that I would be spending the weekend front and center for Cheese, catching some line up gems here and there, but for the most part exploring all aspects of this place, unsure what the forest would throw at me next.
The three Cheese shows did not disappoint this fan. The first night they played one of my favorites with "Texas" and a couple more old favorites with "Smile", "Look At Where We Are" and a tasty little segue from "Rhythm of the Road>Colliding" which provided a "Sesame Street" teaser sandwich (LTP- NYE 1999) around "Rhythm", leading right into a trending segue with a new, but great song, "Colliding". They wound up playing a single encore, "Desert Dawn" with members of Thievery Corporation sitting in on horns. So the first night was a good warm up, chock full of originals except the silly "Sesame Street" tease. The second night they turned it up a notch and played some more original favorites, opening with "Rosie". They played other crowd favorites like "Rivertrance" collaborating with several members of the "Hoop Troupe", accompanying them on and off stage with stilt-walking figures that looked like George Clinton on a good day. The "Hoop Troupe" was one of the sideshows that I found advantageous to the atmosphere. They worked together, collaborating with some puppeteers and other groups, such as "All Systems Glow" and provided a supplemental visual aspect that went perfect with the show. I spoke with Tyler Pierce of "All Systems Glow" and he has developed a paint that when hit with a laser, will continue to hold the glow, so when you point it on this particular paint, you can "trace" your name or whatever. Pointing lasers at the band is absolutely disrespectful and "All Systems Glow" has designed this paint so puppeteers can keep the lasers away from the band. When a 40 foot octopus held up by 12 people was floating through the crowd wearing that paint, it seemed as if lasers came from everywhere pointed at the puppet. After the seemingly choreographed "Rivertrance", they continued to turn up the heat with another newer song, "BollyMunster", which was absolutely delightful. I was really excited to hear them bust some old favorites like "Sirens", "On the Road" and even dusted off the shelf and brought back "Wake Up" for the first time since 2007 and "Drive" for the first time since 2006 (LTP-110 shows). After EOTO's Eddy Grant cover I was still waiting for someone to beat it and String Cheese did not fail. They encored with a suprising "Ring of Fire", immediately followed by original, "Johnny Cash"; but the highlight cover of the night was "This must be the Place, Naive Melody", an old Talking Heads cover and a personal favorite.
Festivals hold dear in my heart for the simple fact that so many talented musicians are together in the same place and time, so it is almost inevitable to hear them please the crowd with cover songs and potentially play together. I have seen some priceless "sit-ins" over the years that will never be heard again. At every festival you can usually catch some out of the blue covers and some of the best talents in the industry sharing the stage. At the Electric Forest there were many of these all weekend. Friday night Cheese had guest horns (Theivery Corporation) and Beats Antique had an all-female rap trilogy that was very interesting; but it seemed as the weekend went on, the better they got! Saturday I stepped over to the main stage to see The Infamous String Dusters play their second show, pulling out all the stops. They covered The Police's "Walking on the Moon", played a few songs with the Theivery's horn section, and Billy Nershi stepped out and played a couple as well like "Black Clouds". Sound Tribe Sector 9 did their second set on Saturday playing an excellent cover of Nine Inch Nails "Closer" seguing into STS9 original "Circus". They covered a wicked "Shakedown Street" the night before, but held no comparison to their finale. It was apparent, as with all the bands, they were saving the best for last.
The final day I was exhausted beyond all means; but the lineup and potential, due to the progression of said musical arrangements, filled me with what now seemed like a fourth wind. I was thoroughly excited for the possible moments to come, and they sure did! The last day I was put in the exact situation I dreaded. I tend to stay away from these "Sideshow rodeos" because I don't want to have to choose between four performers that I hold in high regard. The line-up that day billed Keller Williams and the Travelin' McCourys, Dumpstaphunk, Big Gigantic, Bassnectar, Elephant Revival, Karl Denson's Tiny Universe and another full 4 hour Cheese show; amongst all the other attraction distractions. Despite the busy schedule, I was able to catch almost all of it. I had to do a little running back and forth for Elephant Revival and Karl Denson as both were good and hard to choose between. I knew the Keller set would clash with Dumpstaphunk, so I was also making sure I had everything ready for these two shows. With exception to the extended Cheese shows, I have to say, these were the next best two. I had seen Keller before several times, but this would be the first with the McCourys. When asked about Keller, I tend to recommend his solo act. Keller just has this terrific stage presence and charisma that is almost humorous as he bounces around and sets up his loops. The festival model makes it difficult for a solo musician such as Keller to have the time to loop his instruments in the allotted time slots. I started out a tad weary as they were having difficulty getting the sound right and started fairly late. I was all ears when they opened with a cover of Donna Summer's "Hot Stuff". Keller is notorious for playful covers, and later they also covered Foster the People's "Pumped up Kicks". That performance was the best I have ever seen him do with a full band, and I was overall very pleased. I went straight home and bought their new album "Pick", featuring new material contributed by the whole band.
I was sure I missed half of Ivan Neville's Dumpstaphunk, but ironically lucked out, because they were having sound difficulties as well and I arrived before they started playing. They pleased the chanting crowd with their original "Put it in the Dumpsta" along with a few covers like David Bowie's "Fame", Betty Davis' "If I'm in Luck", and George Clinton's "One Nation under a Groove", not uncommon for Dumpstaphunk. I have seen them play a full set covering Clinton and they have worked with him directly in attempts to raise awareness for the fading genre. I had the opportunity to sit down with Ian Neville and Nikki Glaspie after the show and shared a very interesting conversation pertaining to this issue.
They were both eager to speak about their new album Dirty Word, which will be released later this fall. The new album contains original content and cover songs, such as "If I'm in Luck". I mentioned how much I liked that song and expressed my excitement to get my copy of Dirty Word. Ian looked at me and said "You can find it [categorically] under funk with a capitol F!" I laughed, as I was unsure what he meant, and both interjected to fill me in. Ian explained to me how one very credible internet music source (without throwing anyone under the bus) does not recognize "Funk" as a genre. He then stated "If you search for George Clinton and the P-Funk, under the funk genre, you go from [alphabetically] E-Electronic, through F, and right on to G-Gospel...So you're Sh@t out of luck". When asked how she felt about it, Nikki replied "It's a travesty, a f@cking travesty!!!!!" They are excited that their album will be the first album under the Funk genre being sold on the above mentioned site (it has been added now, but Dumpstaphunk will be the first artist to appear in the genre). As a Funk fan myself, I appreciate what they are doing and I know that other artists past and present are grateful as well. As we were wrapping up I returned to the main stage as Cheese was tuning up for their second set.
I was in attendance for the majority of the first set, before meeting with Ian and Nikki. It was a tense situation as they opened the first set with a bang, bringing back "Minor Swing" (LTP-259 shows, 2004) with Jason Carter and Ronnie McCoury along their side. I had a short time before I was going to meet Ian and Nikki; I could foresee my initial prediction and was afraid I would miss a Keller sit-in. They continued playing with guests, progressively adding more members until Keller finally came out and played "Porta Potty" and his own tune, "Best Feeling". He stepped off stage between the two songs while everyone else still played "Long Gone" (LTP-306 shows, 2003). This was the time I had scheduled with Ian and Nikki and hurried over to the meeting area. I could hear them from afar, sitting with Ian and Nikki, as they played "Let's go outside" (FTP) and finished the set with crowd favorite, "Colorado Bluebird Sky". As they were tuning for the second set, we heard the unmistakable bass jam sounds of "Jellyfish". This is another one of my favorites and they added another glorious surprise, introducing Dominic Lalli of Big Gigantic on saxophone. He left the stage and they continued keeping us mind blown and face melted, playing "Joyful Sound" for the first time in 101 shows.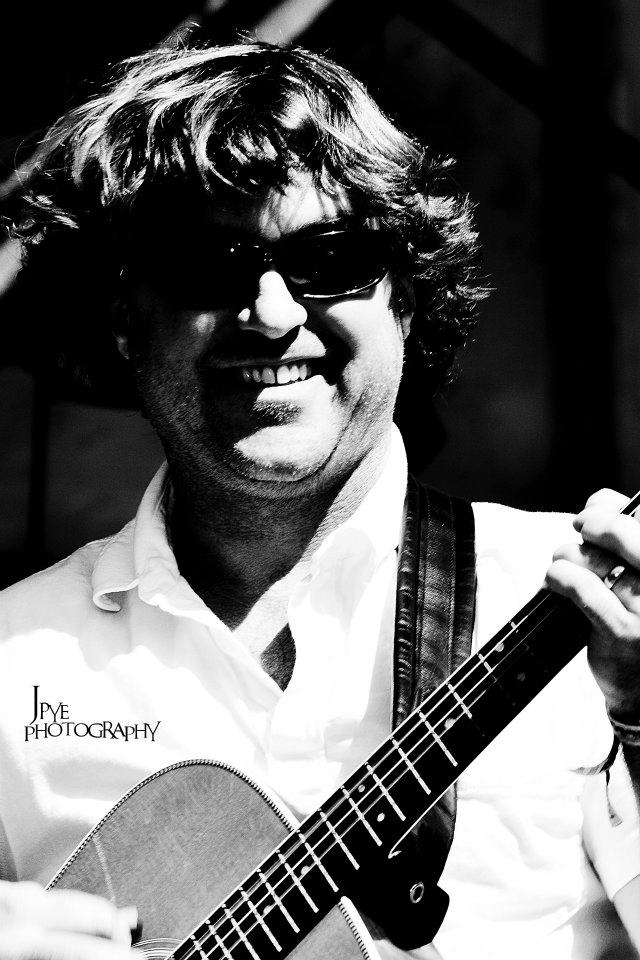 It was very apparent they wanted to finish strong when they brought Dominic back on stage together performing "Freedom Jazz Dance" and closing with a popular Bob Marley jam, "Could You Be Loved". At that point I felt like if that show was the only concert on the bill, it would still be worth the cost and wait. It was an amazing two sets closing them out for the weekend.
If I were invited back to the Electric Forest Festival, I would return in a heartbeat. The musical performances overall trumped the whole "sideshow" aspect in the end. When all was said and done, I learned a good bit about these "sideshow rodeos". Some of the acts were a tad much on the womp-step side, but I was also introduced to some bands that caught me by surprise like Santigold and Big Gigantic. I heard some of their music, but the live show they each put on is nothing short of intense. I also was forced to give some bands a second chance, because of scheduling conflicts, and in most cases proved to be rewarding. Sound Tribe Sector 9 blew me away with both of their sets, though I was skeptical before seeing them. I had the same experience with Bassnectar a few years back and he had me absolutely floored with his cover of a popular Pennywise song, "Brohymn", which hit very dear to me reminding me of my high school Oi-rockin punk days. So, for those of you thinking about going next year, here are some things to take into consideration.
Traveling from across the country, south to north, I assumed it was going to be cold at night and cool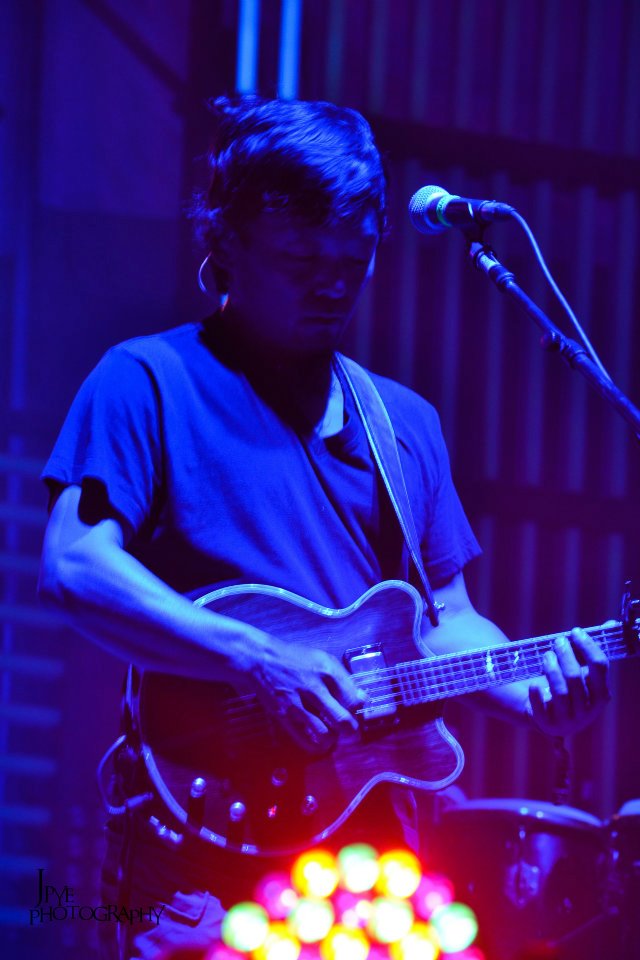 during the day. This was not the case. The weather was scorching hot and should be noted when preparing for this trip. Be sure to pack plenty of items such as sunscreen, camel-back, poolside-appropriate clothing, etc. Also, if you are used to returning to a nice campfire after the shows, forget it. The camping there was nothing short of a refugee camp in "District 9". The general consensus is to just stay in the festival grounds as much as possible. They have sets starting in the wee hours of the morning, almost providing round the clock musical entertainment.
Be sure to explore these "sideshows", because if the quality of music (line-up) is worth the ticket cost for you, then anything else is a bonus and I did find some nice sideshow gems that may not have the typical band>audience model. As long as you are capable of seeing through the trees, it is easy to get lost in the forest...unless you're just there for the "experience".
Review and Photos by: J. Pye
Editing by: Rosemary A.W. Roberts